iPhone 5 Will Remain Hard to Find Through Holidays
Today Foxconn Chairman Terry Gou admitted that his factory can't keep up with the big demand for the iPhone 5 according to a Reuters report.
At a business Gou told reporters "it's not easy to make iPhones. We're falling short of meeting the huge demand." The Foxconn chairman refused to say if Foxconn International Holdings is currently producing iPhones to help meet demand. FIH is a subsidiary of Foxconn which typically manufactures phones for other companies like Nokia and Huawei.
Some analysts predict FIH will start making iPhones this year, though the company won't confirm the rumors.
Read: Where to Buy an iPhone 5 Without a 3 Week Wait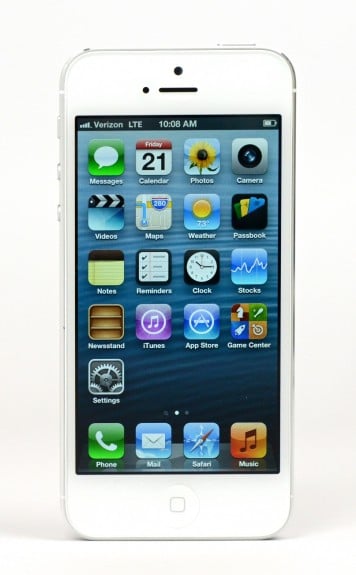 For potential iPhone buyers Foxconn's difficulty in meeting demand for the iPhone 5 likely means more shortages throughout the holidays. Apple's website still lists the iPhone 5 as shipping in 3-4 weeks. Apple's online store started showing waits in the form of weeks shortly after pre-orders for the phone began in September, and the waits are still quite long.
That doesn't mean it's impossible to find an iPhone 5 this holiday, it's just difficult to find one.
Users that don't want to wait for an online order to arrive can reserve an iPhone 5 through Apple's website. Apple will let users reserve an iPhone online the night before they want the phone, so they can walk in a buy the phone the next day. Apple stores may not always have the iPhone 5 in stock, however, so even reserving a phone won't guarantee when it's available.
Users can also try their luck at Apple's carrier and retail partners. Carrier stores like Verizon, AT&T, and Sprint will likely sell out almost as quickly as Apple Stores.
Retailers like Best Buy, Walmart, and especially RadioShack  might have the phone in stock more often. Potential buyers can use online services like Milo to find nearby stores that have the phone in stock, or they can call local stores and hope they have the device in stock.

As an Amazon Associate I earn from qualifying purchases.