Foxconn Readying $1 Billion Indonesian Factory Ahead of iPhone 5 Launch
It looks like Foxconn is looking to scale up Apple production in a big way. After expanding to a new factory in Brazil, the Chinese partner to Apple is now opening up a factory in Indonesia valued at $1 billion. The factory will provide for up to a million jobs to Indonesians and Foxconn is looking to pay them $100 a month to manufacture Apple gear.
It's unclear what Apple products the Indonesian factory will produce, whether it's iPhones, iPads, notebooks, or desktops. The Brazil Foxconn plant is rumored to be producing the 7.85-inch iPad Mini.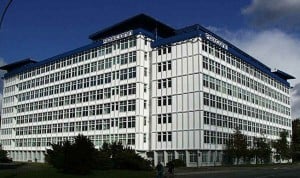 Foxconn is said to have chosen Indonesia as the location for its new factory ahead of Malaysia and Vietnam due to that country's high rate of economic growth, according to BGR.
"We are looking forward to establish a new manufacturing plant in Indonesia, although nothing is finalised yet," Foxconn says in a prepared statement. "This will help us in manufacturing good quality products and make them available in the markets at lower prices. With this, Indonesians will also get better employment opportunities. We will continue our efforts in establishing more manufacturing plants across the globe."
Though Foxconn regularly partners with Apple's tech rivals, the company's partnership with Apple has propelled Foxconn into the limelight. In recent years, Foxconn has been criticized for poor labor and working conditions at its factories and there have been numerous suicides at its plants.

As an Amazon Associate I earn from qualifying purchases.