Foxconn Could Make Smartphones For Microsoft and Amazon Next Year
Foxconn International Holdings has contracts with Microsoft and Amazon to create smartphones by mid-2013 for both companies according to a Digitimes report.
Digitimes, which is known for its high rate of inaccurate reporting, claims new of the contracts comes from "sources from the upstream supply chain." The two contracts will result in smartphones for both Microsoft and Amazon in the middle of 2013. Previous rumors said both companies were working on smartphones, but there's only rumors to go on so far.
The Microsoft smartphone is likely the rumored Surface phone that will run WIndows Phone 8. Talk about the phone said that Microsoft will consider making it if the first round of Windows Phone 8 devices don't sell well.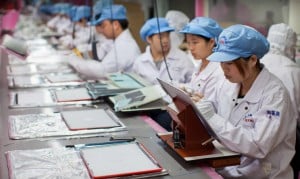 This Foxconn rumor doesn't mesh well with a previous rumor, however. The most recent Surface phone rumor said that Microsoft will use companies other than Foxconn to avoid any leaks like it did with the Surface.
Rumors of an Amazon smartphone started almost as soon as the company released its Amazon Appstore. The Amazon Appstore is the store that Amazon's Kindle Fire devices use for apps, though it also works on Android smartphones and carries a number of smartphone apps. Previous rumors said Amazon would release its smartphone at the same time as the Kindle Fire HD, but that didn't happen.
Now it appears Amazon's phone will come to market in time for the next Kindle devices.
The report notes that both companies will have limited initial runs of the smartphones, presumably to gauge interest in the devices first. Neither company is known for making smartphones, and it's not clear if they have any carrier relationships in place for the new phones.
Amazon has deals with AT&T for Whispernet on 3G Kindles and the 4G LTE plans on the Kindle Fire HD 4G LTE. Microsoft has partnerships with carriers for third-party Windows Phones, which may extend to its devices as well.