Foxconn Workers Get Raise as iPad 3 Release Date Nears
Chinese factory workers who are in the midst of making the iPad 3 got good news today. Foxconn, the company who makes the iPad and other Apple products announced a raise for factory workers, adding 16 to 25% to the worker wages.
The pay raise, the third since 2010, comes shortly after Apple and Foxconn faced scrutiny for labor practices and wages at the factories where worker suicides, long hours and injuries have brought attention to the treatment of workers. Apple has launched a Supplier Responsibility program which aims to bring renewed focus to worker rights, health and safety.
It's not clear if the raise, which Foxconn says will bring the pay of a junior level employee to 1,800 yuan ($285) per month is tied to the new push by Apple for better worker relations and pressure from interest groups, or if it was in the plans already, based on the massive amount of iPads and iPhones Apple sold last quarter.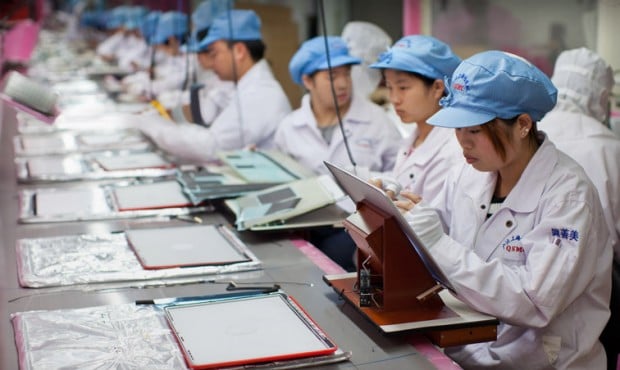 If workers complete a technical exam, they can increase their monthly wages to 2,200 yuan ($349). This is a major increase from the average pay of three years ago, when a junior level employee could only expect to take home 900 yuan a month, but some will ask if it is enough, given the huge profits reported by Apple. At this rate, an entry-level employee would have to work a month and a half to earn enough month to buy an iPad, assuming they forgo food, shelter and other expenses.
If Apple is on track to announce the iPad 3 in early March, Foxconn employees should already be working on the next iPad, assembling Retina Displays, 4G LTE antennas and better cameras as you read this, and earning more for their work.

As an Amazon Associate I earn from qualifying purchases.