Free Palm Pixi with Palm Pre Plus at Verizon
Wanted to try the new webOS from Palm but weren't on Sprint?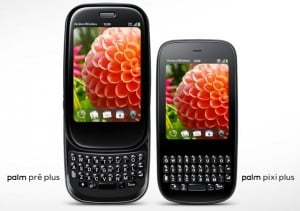 Well, now you can try this on the Verizon Wireless network.  From January 25 until February 14 (just in time for Valentines Day),Verizon Wireless is offering the Palm Pre Plus for $149.99 and the Palm Pixi Plus for $99,99, after at $100 mail-in rebate and the ever present two-year contract agreement.  And, you will get a free Palm Pixi Plus with every purchase.  Not too bad a deal.
So, treat yourself, and maybe the femgeek in your life to some fun with webOS.  And no, it doesnt come with the girl from the commercials.