Free Skype Landline Calling Coming Free with Every Xbox One
Microsoft's Xbox One console won't only be among the most cutting edge video game consoles on the market at launch. Thanks to a native Skype application and some free Skype calling time, the Xbox One will also act as one of the most cutting-edge communication devices too.
Microsoft detailed the new Skype for Xbox One application and integration earlier today. According to that post, Microsoft will gift users 100 minutes of free Skype time to use for the first six months that they have their console. That promotion will also include free group video calls too.
Those free Skype minutes will allow users to call landlines and smartphones directly from the Xbox One. Placing Skype calls to other Skype users is already free. Group video calls and landline calling would normally cost Skype users $4.99 a month.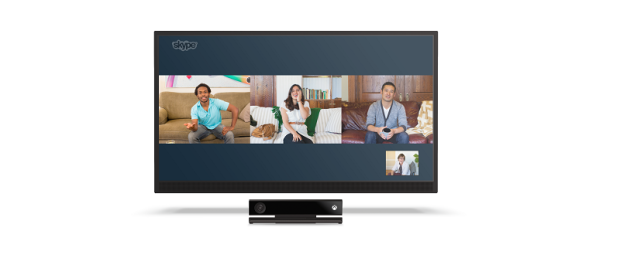 Today's blog post also discusses some of the features users can expect from the Skype on Xbox One client at launch. In addition to group video calls and landing audio calling, users can expect to chat with other Skype users in high-definition video. Skype for the Xbox One also has notifications that surface wherever a user is in the Xbox One interface.
Users can also snap the application to the side of their screen and multitask while chatting with other users. Unfortunately, these features and the Skype credit are only free if a user has an Xbox LIVE Gold account already. Otherwise they'll need to subscribe to Xbox LIVE Gold before receiving the free credit. Xbox LIVE Gold costs $9 per month or $59.99 for an entire year.
Read: Skype on Xbox One: A Feature The PS4
Microsoft confirmed that Skype would be available to users at the launch of the Xbox One along with many of other first-party apps and services including Xbox Music, Xbox Video and Internet Explorer. Skype will also power the Xbox One's built-in text-based messaging services too.
The Xbox One goes on sale November 22nd for $499. Pre-orders are sold out, however Microsoft says that its partners will have a limited amount of consoles on hand for users who couldn't get a pre-order before launch.

As an Amazon Associate I earn from qualifying purchases.