Free Sprint Galaxy S6 vs Two-Year Contract
Sprint Galaxy S6 plans and prices are the most confusing of any carrier, but with an option for a free Galaxy S6 and a Sprint two-year contract, plus a special Sprint Best Buy One plan it is important that you pick the right way to buy the Galaxy S6.
If you choose the wrong Sprint Galaxy S6 plan you end up paying $888 to over $1,000 more over the course of two years. Unlike other carriers where this price difference changes the amount of data for most of these plans there is no difference in the amount of data, minutes or texting.
There is a difference in the Sprint Unlimited and Unlimited Plus plans, but it's actually cheaper to avoid a contract and to choose an early upgrade option.
In this article we compare the Sprint Free Galaxy S6 offer vs a Sprint two-year contract and the Sprint Best Buy One plan among others.
Read: Which Galaxy S6 Color Should I Buy?
The overall goal is to help answer the question, "What's the best way to buy the Galaxy S6 on Sprint?" The answer may surprise you because it means you can upgrade faster and you get better international roaming.
Most users are already familiar with the traditional two-year contract method of buying a new phone. Sprint sells the Galaxy S6 for $249 and then includes a $50 mail in rebate that drops the price to $199 on a two-year contract. With this plan you are tied to Sprint for two years and if you want to leave before the contract is up you need to pay an ETF. The Sprint ETF is $20 per month left on the contract with a maximum of $350 and a minimum of $100. You cannot upgrade early with this option, and if you decide to upgrade you will need to trade in your old device to do so.
Read: How Much Galaxy S6 Storage Do I Need?
Sprint offers a confusing array of plan options including the free Galaxy S6 offer with Unlimited Plus, a 12-month lease, an Easy Pay option, and the Best Buy One Plan. With some of these options you can upgrade early, and with all of them you pay a monthly fee for the phone instead of paying for it up front.
We cannot run the numbers for every single plan and for family plans, but below you can see the different prices for the Sprint Galaxy S6 pricing and plans.
Sprint Free Galaxy S6 vs Two-Year Contract Vs Easy Pay
| Sprint Plan | Due at Purchase | Activation Fee | Phone Montly Payments | Monthly Service | Total Cost 1st Year | Total Cost Two Years/ End of Payments |
| --- | --- | --- | --- | --- | --- | --- |
| Sprint Contract | $199.99 | $36 | $0 | $85 | $1,256 | $2,276 |
| Sprint Easy Pay (24 Month) | $0 | $36 | $27.09 | $50 | $961 | $1,886 |
| Sprint Easy Pay (24 Month) Early Upgrade | $0 | $36 | $27.09 | $60 | $1,081 | $2,126 |
| Sprint Lease (12 Month) | $0 | $36 | $30.00 | $50 | $996 | $1,956 |
| Sprint Lease (24 Month) | $0 | $36 | $20 | $50 | $876 | $1,716 |
| Sprint Lease (30 Month) | $0 | $36 | $18.00 | $50 | $852 | $1,668 |
The cheapest plan is the Best Buy One plan that offers a Galaxy S6 with unlimited service for $75 a month. We're waiting on confirmation of this price, but it is in line with the Galaxy S5. This is a two-year plan that does not offer an early upgrade option. At the end of two years the total cost is $1,836 before taxes and fees. That's $440 less than the contract option where you pay $249 up front and need to deal with a mail in rebate.
The Sprint Unlimited Plus plan is a better deal if you want to upgrade early. This plan is only $120 more over the course fo two years and if you choose the early upgrade option only $60 more. For that price you can trade in your Galaxy S6 in a year and get a new phone.
From a price standpoint it doesn't make sense to use the Sprint Contract, Sprint Easy Pay or Sprint 12-month lease options. If you choose one of these other options you'll pay hundreds more for the same product and service.  You can get up to four free Galaxy S6 devices on Sprint with this plan as part of the $20 per line bill credit.
9 Exciting Galaxy S6 Cases
OtterBox Galaxy S6 Cases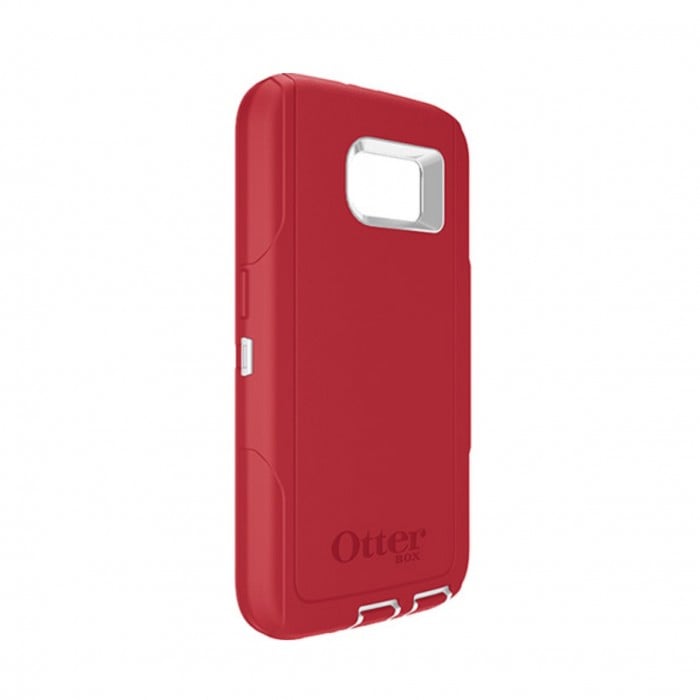 Users that need a lot of protection should check out the Galaxy S6 OtterBox cases including the Defender and Commuter series that offer a lot of protection for the device.
OtterBox Defender Galaxy S6 cases come in seven colors for the shell and seven for the cover, allowing users to combine to get the color scheme they want. The case is $49.95 and there are higher-priced options with RealTree camo and with sports teams on the back. This case includes a screen protector and port covers to keep dust out of the ports. OtterBox Defender Review.
The OtterBox Galaxy S6 Commuter case is slimmer with less protection, but a more pocketable size that appeals to many users. The dual-layer protection can absorb drops and it includes a stick on-screen protector. This case is $34.95 with the same variety of color options. OtterBox Commuter Review.

As an Amazon Associate I earn from qualifying purchases.