Free Talk, Text & Data Comes to iPad with FreedomPop
FreedomPop has expanded its service to the iPad, introducing free talk, text and data for any Sprint-compatible iPad.
FreedomPop has been around for several years now, and although it hasn't gained a huge heap of popularity, it's one of the most unique deals that you'll find in the mobile market, offering completely free service with a small allowance of data per month.
The company has been focusing on smartphones for the past couple of years, as well as mobile hotspots for creating WiFi networks while on the go. However, FreedomPop is finally giving the iPad a chance and is letting anyone with a Sprint-compatible iPad to get free talk, text and data.
That's right, you also get talk and text with your service on your iPad. Users will get 200 minutes, 500 text messages and 500MB of data per month, and you even get your own phone number and voicemail inbox when you activate your iPad with FreedomPop, so you can essentially use your Apple tablet as a smartphone, thanks to FreedomPop's proprietary VoIP platform.
You can also get a free headset for making and receiving phone calls on your tablet, since using the speakerphone 100% of the time probably isn't too feasible.
While you can use your own iPad (as long as it's Sprint-compatible) for this service, FreedomPop can sell you the original iPad mini with LTE for just $320 off-contract. This is quite the deal, considering that Apple sells the same model for over $100 more, starting at $429, although the FreedomPop models are refurbished. Still, this puts them at the same price that Apple sells them for in the company's own refurbished store.
However, if iOS isn't your cup of mojo or you're looking for a cheaper option, FreedomPop is also selling Samsung's Galaxy Tab 3 for $199.
Of course, making calls or messaging other people from your iPad isn't anything new, as Skype allows similar functionality over VoIP, but FreedomPop's ability to tie in a phone number with your iPad is something unique, and since a lot of messaging apps require a phone number be tied into the app, this allows iPads and other tablets on FreedomPop to be used with these apps without any problems.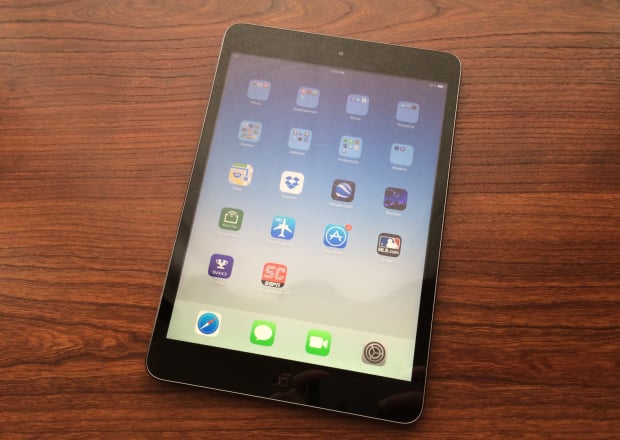 The iPad has long been a popular device and a great supplement to a smartphone, but lately many users have been trying to find ways to turn their tablets into smartphones themselves, allowing them to make and receive phone calls, as well as text message other users. A couple of Android tablets have received this functionality in the past, but not the iPad. This service from FreedomPop makes it possible for iPad users to do this.
This added feature to FreedomPop also comes just months before Apple is expected to announce successors to the iPad Air and iPad mini with Retina display, both of which are said to be getting generous speed improvements, Apple's Touch ID fingerprint sensor, and a slightly updated design, although the overall design of the shell will likely remain the same for the most part.
Furthermore, the iPhone 6 is expected to be the flagship product out of all the new stuff that Apple is expected to launch this fall. The new phone is rumored to come with a larger screen, a faster processor, and an all-new design with rounded edges that will take after the design of the iPad Air and iPad mini. Two models are expected to be produced, one with a 4.7-inch screen and the other being a 5.5-inch behemoth that could poke into the sales of the iPad mini, but that's something that we'll definitely just have to wait and see about come fall.

As an Amazon Associate I earn from qualifying purchases.