Free Windows 9 Upgrades Coming?
At least for now, it appears that rumors of Microsoft offering its upcoming Windows 9 update to everyone who purchased a notebook, tablet or desktop running its Windows 8 software is true. At least, that's if the president of one of Microsoft's international subsidiaries are accurate.
Over the weekend comments made by Andreas Diantoro at a meeting on September 25th in Jakarta indicated that Microsoft would allow owners of PCs with Windows 8 pre-installed and those who upgraded to Windows 8 by purchasing the operating system separately from their device, to update at absolutely no charge. Unlike most of the rumors we've been tracking for some time, Diantoro isn't a journalist or blogger with connections who have information about Microsoft's plans. Diantoro is the president of Microsoft Indonesia, instantly leading credence to anything he says.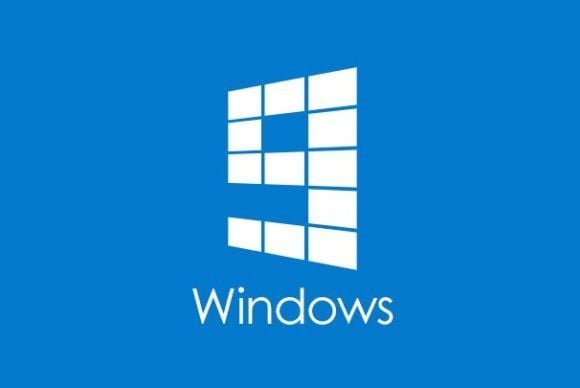 Website Deitick is attributing the comments about Windows 9 being free to Diantoro. Unfortunately, whether the outlet should be considered an accurate source is a bit unclear. No other outlets seem are reporting on Diantoro's comments with confirmation from any other sources.
Interestingly enough, it doesn't seem as if Diantoro made any comments about users of other Microsoft operating systems being able to upgrade for free. At least for now, we're stuck waiting to find out if Microsoft has plans to make Windows 9 free to users of its Windows 7 and Windows Vista operating systems.
That Microsoft makes it easier for users to upgrade to Windows is absolutely crucial. Typically, Microsoft has always given away incremental updates to Windows users for free. For example, last year's Windows 8.1 Update is available to anyone who has a device with Windows 8 installed. The shift is in how Microsoft sees major Windows updates. Upgrading major releases has never been free. For example, going from Windows Vista to Windows 7 without getting new hardware cost around $130. Instead of paying that, many Windows users simply waited until they were ready for a new PC.
The dynamics of the computing space has changed so much that this strategy is no longer a viable one. PCs have gotten so cheap and so reliable that more and more users are waiting far longer to upgrade their machines. It doesn't help that millions of users are using their smartphone as a replacement for their computer for trivial tasks too. Expectations have also changed, in a world where users get free operating system upgrades on their phones for years, it no longer makes sense for Microsoft to charge those users willing to take the risk on Microsoft's latest products. If Microsoft does eliminate the cost of upgrading to Windows 9, we could see an explosion of new users on Microsoft's latest platform. That's something we haven't see in a very long time. More users on its latest platforms means more ways for Microsoft to tie then into other parts of its ecosystem like OneDrive cloud storage.
Despite us not knowing if Windows 9 is the official name or not, we do know a lot about the operating system. Earlier this year at the BUILD 2014 conference Microsoft announced two features that would be coming in the next version of Windows. One of those features was a Start Screen that took the form of the Start Menu and stayed isolated to the left-bottom of the screen. Microsoft also revealed that Windows Store apps would be available to users in the Desktop environment instead of just in the Start Screen. This means that Windows Store apps will be able to run beside traditional Windows apps like iTunes, Microsoft Office and Chrome.
Read: Windows 9 Reveal Coming on September 30th
Microsoft is expected to unveil Windows 9, or at least a preview of Windows 9 at an event scheduled for tomorrow September 30th. Unlike with past events, Microsoft won't be offering a livestream of this event, instead we'll have to wait on news from Microsoft's official blogs and industry insiders who were invited to the event.

As an Amazon Associate I earn from qualifying purchases.