From iPods to an Xbox: 5 Devices to Buy Used This Summer
Every year millions of users buy a smartphone like the iPhone, or a tablet like the Nexus 7, completely new and packaged from a store shelf. It's not hard to see why: each summer companies like Apple, Google and Microsoft all race each other to release new devices that are faster and more useful than the products they released the year before. If you're in the market for the latest and greatest things then each fall you have something great to look forward to.
During the summer is when those who don't need the latest and greatest devices and accessories get their due. It's during these hot summer months that retailers tend to slash prices on older devices. Sometimes this discount includes a lower retail price and sometimes, as is often the case with Target, this discount includes a gift card or extra accessories. The summer months are also a great time to hunt down used devices at a significant discount. By this point in their life cycle, most consumer electronics are too old to be sold for the price they once were. That means that they can be had for a slight discount versus what users paid for them new just a few months before. On the other hand, they're still well within their manufacturer warranty. As such, they can still be repaired by the company that originally made it. The software on the device is also well within support terms too. That means that users can expect bug fixes, updates and new compatible apps and games.
If you're looking for a new smartphone or a video game console, we're now entering prime buying season, particularly if you're looking to purchase them used from a reseller or individual.
Kindle Paperwhite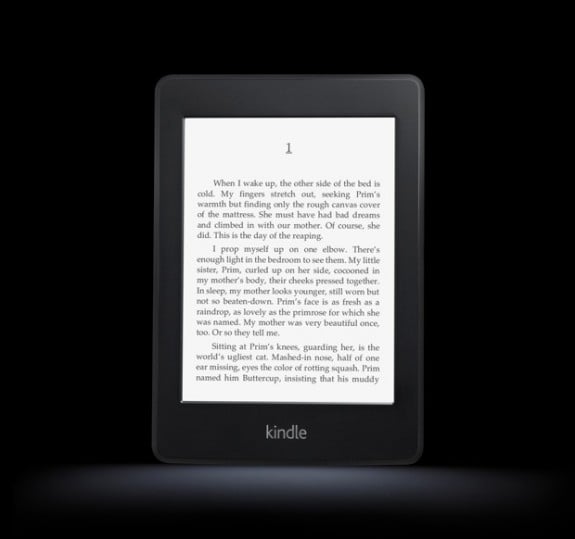 The key to being comfortable with buying devices used is to focus on two key things. First, users should only buy used if they're comfortable with the build quality and attributes of the specific device. For example, if the device is known to be fragile or has build quality issues, buying it used may not be the greatest idea. The second key area to consider is how any potential changes could affect what that device's primary use is.
Ereaders fit into both categories flawlessly. More specifically, Amazon's core ereaders like the Kindle Paperwhite are known to hold up to a fair amount of wear and tear. That doesn't mean that users should buy one that looks to be in rough condition, but they're sturdy and don't just begin to simply fall apart after a few short months of average use. It's not plausible to believe that Amazon will release a new Kindle e-reader that significantly changes the way users read on the Kindle Paperwhite either.
Today, used Kindle Paperwhite e-Readers are going for around $70 on Ebay and Amazon itself sells refurbished Kindle Paperwhite devices for as little as $99.
Xbox 360 or a PS3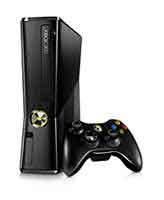 Like the Kindle Paperwhite, the last generation gaming consoles both are a used buyers dream. Microsoft and Sony have committed to keeping those console's online services, the PlayStation Network and Xbox Live, running for years, and Microsoft even released a slightly updated version when it unveiled the Xbox One at last year's Electronic Entertainment Expo. Also, millions of both consoles were sold, guaranteeing a fresh supply of new games for the next two years.
Of course, the Xbox 360 and PS3 are also complicated pieces of technology that have each had their reliability issues in the past. That means, it's not always safe to buy them used. GameStop sells both consoles used and certifies each used console before it goes on store shelves. That somewhat mitigates the inherent risk in buying them used.
With more blockbuster games and a growing catalog of entertainment apps at their disposal, the Xbox 360 and PS3 are ripe for purchase, even used. Premium Refurbished Xbox 360s start at $99 while refurbished PS3's start at $179.99.
iPod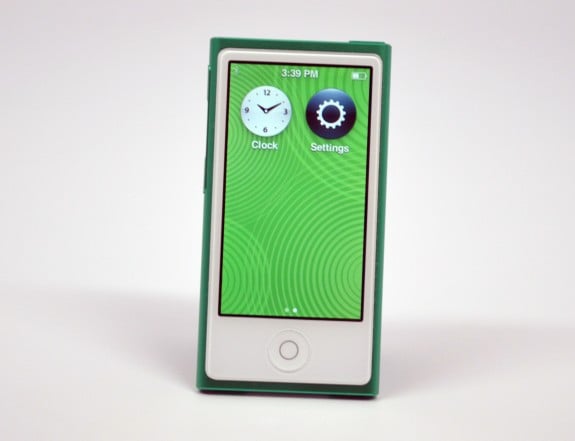 It wasn't that long ago that the iPod Touch, iPod Classic & the iPod Nano were the devices to have. Each offered a compelling reason for why you'd want them. The iPod defined a generation and gave birth to the iPhone.
Now each of those devices have been relegated to Apple's proverbial closet. The iPod line still does what it's always done: allow users to sync media for playback later. The difference is that Apple has become less interested in the media player business as a whole, mostly because it's focused its attention on the iPhone, which offers media playback and apps, and can be sold directly to AT&T and other wireless carriers for twice what buyers used to pay for even the most expensive iPod Classic.
A used iPod is perfect for those who already have a smartphone or aren't quite ready for a smartphone. Better yet, Apple isn't likely to refresh the iPod line any time soon, meaning the cost of purchasing the device from a friend or online should be even less during the summer. Those who aren't comfortable with the purchasing from a friend or Craigslist can pick up a used iPod through Apple's Refurbished devices store. A used iPod 7th generation iPod Nano is going for just $99 today. On eBay that same device is selling for around $100 too.
Nexus 5
The Nexus 5 is another one of those devices that users can purchase without fear this summer. First, Google releases a new Nexus smartphone every year, so perspective buyers already know what they're getting into. The key with the Nexus is that Google has committed to upgrading the device with newer versions of Android while it's possible. Google doesn't lock the device down either, so those who purchase it online are able to get the latest and greatest Android experience for just $349 from the Google Play Store. Software upgrades, the ability to freely tinker and not depending on a wireless carrier, make the Nexus 5 a great summer purchase. Also, it seems most Nexus 5 devices are purchased from the Google Play Store, that means second-hand buyers don't have to worry about purchasing stolen handsets with bad serial numbers that can't be used.
Used Nexus 5 devices are going for about $250 on Ebay.
Surface Pro
Finally, there's the Surface Pro, the original version of Microsoft's Macbook Air competitor. Rumors about a Surface Mini tablet have swirled for weeks now and, naturally, that has users thinking about the Surface line. That also seems to have the side effect of Microsoft slowly but surely lowering the cost of Surface devices. The Surface Pro, which includes all of the features of a laptop in the body of a tablet, is available for users to purchase for just $499. As it runs Windows 8, users can definitely expect software updates and new features for the foreseeable future and the device could make an ultimate road warrior. That price is roughly $500 lower than it launched with originally.
There are other used gadgets to pick up the summer too. Just remember, to make sure that those devices will still do what you want this fall when they're potentially replaced. Also, remember to check over the device before you hand-over any payment to ensure that you know what you're buying.

This article may contain affiliate links. Click here for more details.