From the Front Lines Of Upgrading the Asus R2H to Vista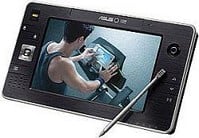 I've been chronicling my experiences with Vista and the Asus R2H (links provided at the end of this article) and along the way been corresponding with a number of other lovers of the bleeding edge who are trying the same thing. David Maiden is one of those users. (Maybe it could be said that misery loves company.) Recently folks have started to finally receive the Vista Upgrade from Asus and David wrote me filling me in on his experiences. (I haven't received mine yet by the way.) With David's permission I'm publishing his email here because I think it offers good advice for those who might go down this road. As you will see, even with the upgrade disks provided by Asus, this is still not a trouble free experience for the end user.
I've also answered a few of the questions David put to me in the email in bold face.
Hi Warner,
Thanks for your mail, I've had a bit of a chance this weekend to tweak up my R2H; took it with my to the car garage on Friday while my cars Air Conditioning was being re-gassed, and when I got home my Vista upgrade had arrived!
The upgrade as you may already have heard comes with a vista upgrade CD and an Asus software & driver CD labelled "All-in-one"!
The upgrade manual assumes users will be performing and on top of the current XP OS upgrade, although you can do a clean OS install (and it the install will move your old OS, user and program files into a "windows.old" folder – thus rendering your XP OS inoperable. This latter method is the way I went for (as have done before) to start fresh with my R2H.
As mentioned the manual is geared towards an in place upgrade and thus advises you remove all the Asus utilities before installing Vista (i.e. settings centre, ATK, and Hotkey utilities etc.) Of course as I was in essence going to be starting from a clean slate I had no need to do this.
The drivers and utility DVD was easy to use and it installed all the recommended bits, although you could deselect items from the install list (i.e. Norton Internet Security 2007.) There are a few things on the install CD that are not on the Asus downloads page, this is notably OEM software that is Vista compatible (i.e. Nero Burner, Cyberlink Power DVD etc.) While the Splendid Utility and mulitframe are back- the mulitframe utility didn't work with the enlarge window Title bar that the Origami Experience Touch improvements. I uninstalled it without testing with a normal window title bar appearance.
I can report that installing the camera off the CD did not work, just like the current download on the Asus support pages; although I fixed it with the method posted on the Asus Forums.
Curiously there are a few other utilities on the disk, something called "CheckMail" which will check your Microsoft Outlook email without having Outlook fired up, and also something called "Asus Instant Fun." The irony being however that this application offering instant fun does not load-you get an error message saying the screen resolution is not supported, regardless of the three resolutions you use from the settings page! So why is this on an upgrade disk for the R2H I ask!
My previous experience with Vista, and indeed yours, showed that the bottom left hardware button (which I believe is controlled by the ATK_Hotkey utility) would map this button to Windows Media Player; although you said Media Centre in your last email-is that what happens with Windows Vista Ultimate? Vista Business does not have Media Centre. [Yes, David with Vista Ultimate the left button is mapped to Windows Media Center]
My on top of Windows XP Vista upgrade and install of the Vista ATK_Hotkey utility still left this hardware button set to "Program Launcher". Get this though, after installing from the new Asus Software & Driver CD the hardware button is now mapped to "Asus Instant Fun." Yes, the application that wont load. After uninstalling "Instant Fun" it now maps to Asus Cyberlink Power DVD Player! I'm absolutely lost to how this button is configured, and it seems there is almost some priority list of which installed applications it is mapped to, but why does the end user not have control over this!
As mentioned in my past email, I've been hoping to get this button mapped to a task switching app. There does not appear to be any settings files I can edit within the ATK_Hotkey installation folder, and I have had no look so far finding anything in registry applicable to mapping this button.
I am pondering posting to Asus about this and asking them how I can remap this button, but I am not confident they will be happy to give out unsupported tweaking advice. Then I would of course ask why they don't support it by building a utility that allows the user to choose, but then I'm sure they would not justify the resources to make such a change for a single pleb like myself!
On other notes, I am running on the 207 BIOS update which is the latest edition to my knowledge, I have been for a couple of weeks and this fixed my crashes on startup with Vista. I experienced my first touch panel drop out last night, and have experienced occasional BSOD's when unplugging the wired Ethernet adaptor between PC's.
It appears my hold button does work, but only partially; it will prevent my hardware buttons from having an effect, yet the touch panel is still active-in XP this was locked out also! Does your touch panel get locked by the hold button? [My hold button is working as advertised with no issues.]
Overall I am pleased with the performance under Vista, I do prefer the Vista interface and the experience is generally more suited to the use of touch by finger. I do have over 1GB of RAM however but don't as yet have a firewall installed other than the standard Vista one – not sure if this is adequate for protection though.
I love these promises of "Wow" not "Oww" from Microsoft, and "Instant Fun" from Asus, I can only speculate on what this "Instant Fun" might have offered!
Links
>>

As an Amazon Associate I earn from qualifying purchases.