Frugal Europeans Threaten iPhone Market Share
A trend towards more frugal consumption in Europe may threaten sales and market share behind Apple's flagship iPhone smartphone, a phone that helped to define the modern smartphone since it debuted in 2007. France Telecom CEO Stephane Richard spoke candidly about his concerns about Apple's premium pricing model for the iPhone in an interview with Bloomberg.
Richard says that there is a changing trend in mobile customers. Consumers are no longer seeking out the latest top-tier phones, and are turning more towards value pricing. This change will affect Apple's latest iPhone launch this year where the telecom CEO says we will see fewer early adopters.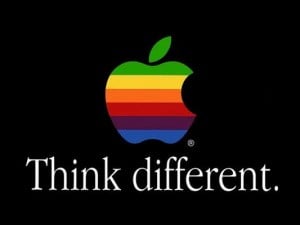 "There are fewer early adopters, and probably with the next release of the iPhone this will be evident," Richard said. "Selling a phone for $600 is getting more and more difficult."
In Europe, the phone market is much different than it is in the U.S. Whereas in the U.S., customers may higher rates for data traffic and voice minutes than European counterparts, European consumers pay more out of pocket for their phones because of a general push back from carriers against the subsidy models. T-Mobile USA had recently called out the U.S. industry, saying customers are paying more for service as carriers pay deep subsidies for phones whereas in Europe, the subsidy-free model means customers pay for cheaper service.
With a 'slumping economy,' France Telecom says that in Europe it had to slash some of its mobile plans. Customers there pay roughly $25 a month for unlimited calling and texting and up to 3 GB of data. This is the equivalent of half of what T-Mobile USA is offering on its network, which is far cheaper than what larger rivals AT&T Mobility and Verizon Wireless are offering for comparable service. Richard says that users are now hanging onto the same phone despite switching networks, thanks to a robust unlocked market.
To combat price competition, Apple is rumored to be delivering two new iPhone models this year. The first model, rumored to be called the iPhone 5S, will deliver flagship specs and features to combat competition from HTC's One smartphone and Samsung's hotly anticipated Galaxy S4. A second, cheaper iPhone model may cost as little as half of the iPhone 5S–rumored to come in around $330–unlocked and contract-free. The model will offer more modest specs and is still rumored to fetch Apple the same high profit margin it has enjoyed over the years on its products.
If customers turn to the subsidy-free model in favor of cheaper monthly contract plans, a move that's being spearheaded by T-Mobile in the U.S. market, the cheaper iPhone model will be crucial to Apple's smartphone sales in competitive markets.
And it's not just about frugality. The market has matured so much that even a mid-range smartphone is still very capable for many user's needs. Often, as these needs are limited to basic tasks–like emails, phone calls, messaging, calendar scheduling, and Facebook or other social media apps–the processor strength of mid-range processors are more than capable of handling these functions. As such, a high-end smartphone may not be required as technology rapidly improves to make even free phones on contract a powerhouse mobile computing device. It's a strategy that Verizon is invoking with LG with the launch of the Lucid 2.