Frustrating Black Ops 3 Release Details Emerge
Owners of last generation consoles who've pre-ordered Call of Duty: Black Ops 3 might want to reconsider their decision. With roughly two months left until the Call of Duty: Black Ops 3 release date Activision has confirmed that Xbox 360 and PS3 users aren't getting the full game at all. Instead, the version coming to those consoles will only include some parts of the full call of Duty: Black Ops 3 experience.
Publisher Activision revealed the devastating Call of Duty: Black Ops 3 details this morning in a post on its blog. The news comes months after the publisher revealed that it had plans to bring Call of Duty: Black Ops 3 to older consoles. After release it kept quiet about the game and how it would handle aging video game consoles. Many assumed that the game wasn't coming to the Xbox 360 and PS3 early on. The publisher created that perception, hinting at how it was a game built for the current generation of consoles.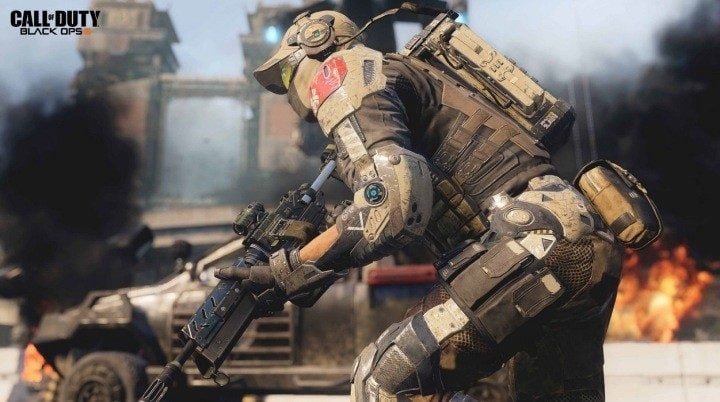 Call of Duty: Black Ops 3 players on the Xbox 360 and PS3 won't get any campaign experience at all. "We know that there are still fans waiting to make the switch to the newest console hardware and developers Beenox and Mercenary Technology have been working tirelessly to bring as much of the Black Ops 3 gameplay as possible to the PlayStation 3 and Xbox 360," is how the post begins.
Read: Black Ops 3 vs Advanced Warfare: 10 Key Differences
Things get bleak from there. "The Black Ops 3 PS4 and Xbox 360 versions will feature Multiplayer and Zombies gameplay only, not campaign. The ambitious scope of the 1-4 player coop campaign design of the PS4, Xbox One and PC versions could not be faithfully recreated on hold generation hardware." Xbox 360 and PS3 users will only need to pay $49.99 for this slimmer Call of Duty: Black Ops 3 experience.
Campaign is often used to describe the single player story modes. Users don't need to pay for Xbox Live or PlayStation Plus to complete campaign missions. Activision says that by adding the ability for players to team up with their friends during the Campaign it made the game to resource intensive for the Xbox 360 and PS3 to handle. The explanation as many games coming out this year include campaign co-operative multilayer and huge battle zones, but abandon last-generation consoles entirely. Halo 5: Guardians is only coming to the Xbox One. Star Wars: Battlefront, which has huge game worlds and 20 player battles, isn't coming to the Xbox 360 and PS3 either.
The problem with Activision's explanation is that the missing features don't stop there. Call of Duty: Black Ops 3 has a paint shop that gamers can use to customize their weapons. It also has options made just for those who like to compete in eSports. These features aren't in the Xbox 360 and PS3 versions of the game either.
Call of Duty: Black Ops 3 for Xbox 360 and PS3 users does include the star-filled, Shadow's of Evil zombies mode that Activision confirmed this summer. The game will include other important parts of the experience, like the specialist classes that make up the characters in the multiplayer mode. Xbox 360 users will still get to chain movements together too.
It's difficult to say right now, but the death of Call of Duty: Black Ops 3, single player may signal the end of big-name franchises coming to the Xbox 360 and PS3. Other franchises have already abandoned the consoles in favor of their successors. Strictly building for new consoles gives developers more tools to create more ambitious games. Microsoft started selling the Xbox 360 in 2005. Sony began selling the PS3 a year later.
Read: Black Ops 3 PS4 Bundle Is Unbelievable
For what it's worth both Microsoft and Sony plan to capitalize on the move to newer consoles this holiday season. There's a special edition PS4 bundle that comes with a copy of Call of Duty: Black Ops 3. Microsoft is rolling out a software update to the Xbox One that lets users play their old games on the Xbox 360 at no additional charge.

As an Amazon Associate I earn from qualifying purchases.