Fugoo XL Bluetooth Speaker Review
The Fugoo XL Bluetooth speaker is a larger option for those looking for louder sound and thumping bass, and it has a couple of unique features that make it stand out.
It was back in January earlier this year when Fugoo first announced the Fugoo XL Bluetooth speaker at CES, deemed as the bigger brother to the smaller Fugoo Bluetooth speaker. While the Fugoo XL isn't quite as portable as it's smaller brethren, it still has an internal battery for portability and packs an even bigger punch when it comes to audio quality.
Just like with the smaller Fugoo speaker, the Fugoo XL comes in three different styles, but they all have the same "core" as Fugoo puts it. The core is the Bluetooth speaker itself, which the company says is waterproof, shockproof, snow proof, sand proof, and mud proof — basically anything proof.
Aside from the speaker core, you have three different "jackets" to choose from, which is where you get your different models. Fugoo offers three different jackets: the Style, Sport (pictured), and Tough. The Style offers a sleek look for the Fugoo XL, while the Sport adds a bit of extra padding while still keeping the good looks. The Tough jacket provides an industrial look for the speaker, adding some extra protection for when you go hiking, camping, etc.
These jackets are interchangeable, so you could get all three jackets if you wanted to and switch them out depending on the use. However, it doesn't appear that Fugoo is selling individual jackets just yet, so you'll have to make sure to buy the right Fugoo XL speaker with the jacket that you want. The cheapest model is the Style XL priced at $279, while the Sport XL costs $299 and the Tough XL priced at $329.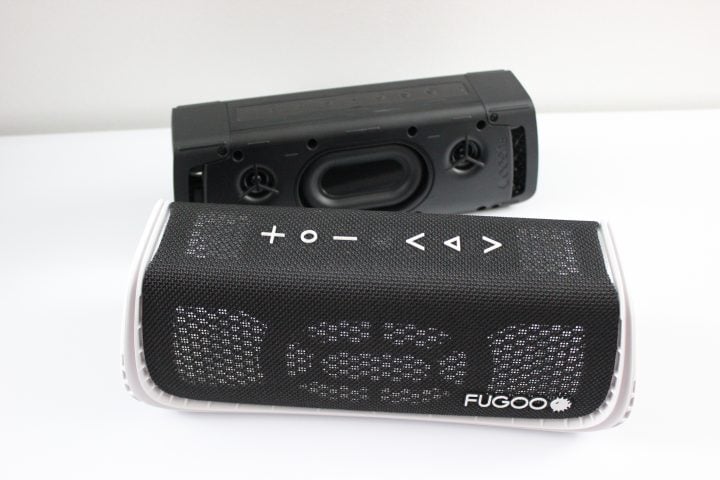 What makes the Fugoo XL more unique is the ability to blast music in every direction, thanks to all four sides being mounted with speakers. There are three speakers each on the longer sides (two tweeters and a mid/sub speaker), while the ends each have a speaker as well, totaling eight speakers mounted on this bad boy.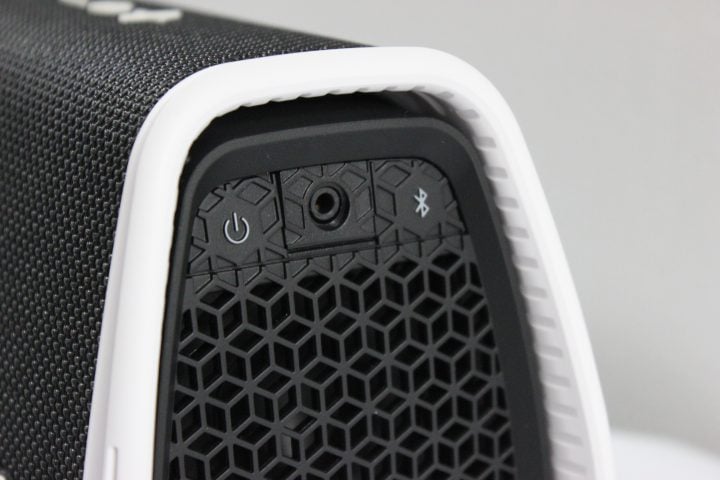 As for the different buttons and ports available, there's a power button, headphone jack, and Bluetooth button on one end, and on the other end is a flap that you pull down to reveal the charging port, a microUSB port (for firmware updates), and a USB port, which you can use to plug in a smartphone or tablet to charge it up, essentially turning the speaker into a portable battery pack for your other gadgets, if they're running low on juice.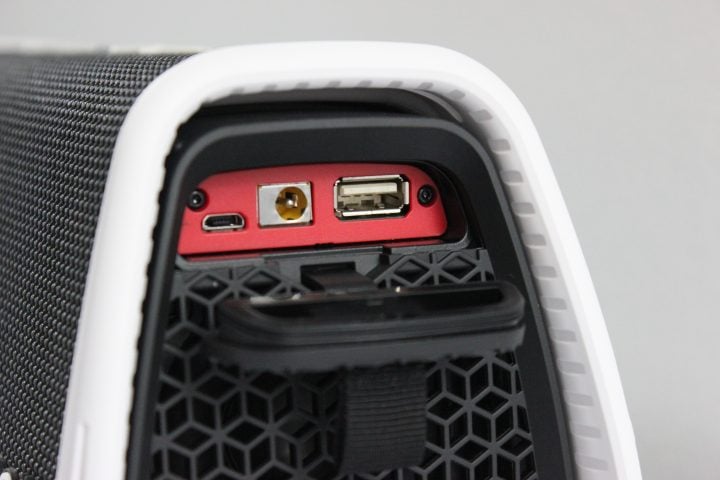 Fugoo claims you'll get 35 hours of battery life out of the Fugoo XL at 50% volume, which is incredibly impressive. In fact, just for kicks and giggles, I set the speaker out in the garage, connected it to my iPad over Bluetooth, and let it play overnight. When I woke up in the morning it was still going strong.
In any case the 35-hour battery life claims are pretty accurate, and while I didn't run the speaker continuously for that long, I left it playing for a few hours every day for a few days (including the overnight test) before I was signaled a low-battery warning from the speaker.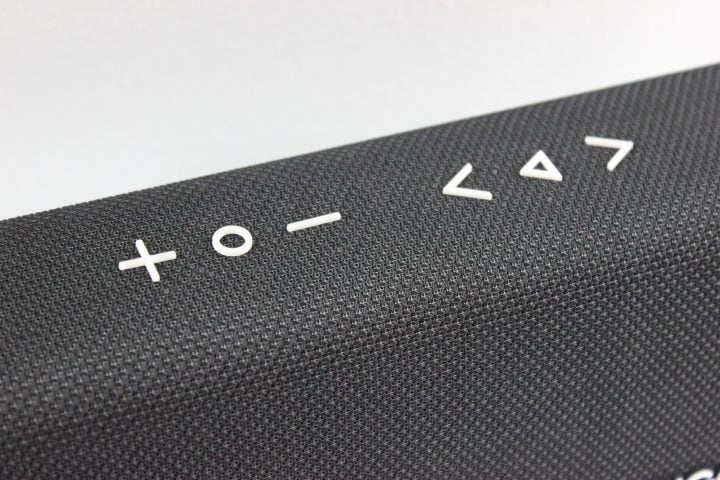 With such a big battery, though, you need some serious juice to charge it up, so there's a powerful wall charger that comes with a power brick, which isn't the most convenient option, but considering that the battery can last a day and a half, you likely won't need the charger until the weekend's over with.
As for audio quality, most casual users will be impressed. The bass is hot and heavy, and while the highs and mids could be a bit better, there's nothing too much to complain about. At lower volumes, the bass is pretty powerful, but the highs and mids have much to be desired for, while turning up the volume to a higher level will actually bring in the highs and mids more so than at a lower volume.
One thing to know is that the Fugoo XL can get pretty loud. In fact, I wouldn't hesitate to use it for background music during a house party. Whether or not it's loud enough to dance to, depends on the space. It will easily fill up a larger room in the house and get really loud, but it probably doesn't have enough oomph to provide a loud music experience in a room any larger. It really just depends how loud you like your music, though.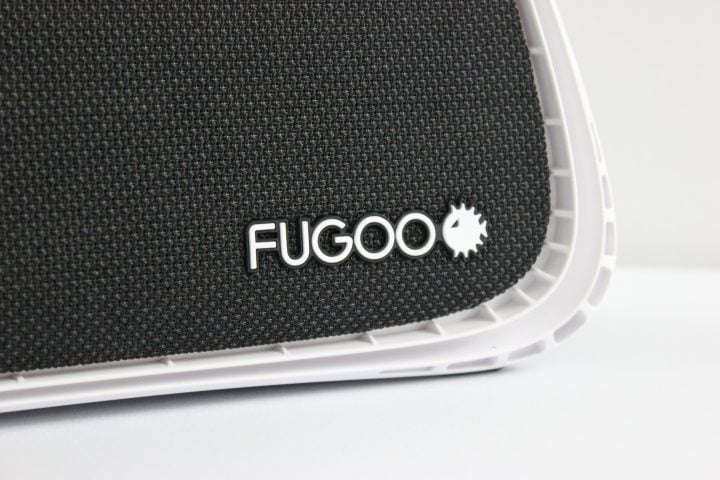 However, it's clear that the speaker is meant for parties, as the 360-degree sound doesn't allow for a personal listening experience in your office cubicle by any means, but that's okay.
Of course, due to its size and weight, don't even think about carrying it with you wherever you go, as it weighs just a little over four pounds. Instead, it's mostly seen as a speaker that you really only take with you to parties, when you go camping, etc. However, while you might just leave it in one place the majority of time, it's at least light enough to move around easily in short distances.
Overall, the Fugoo XL is a decent choice that you should consider when shopping for larger Bluetooth speakers. I'd say it mostly compares to Logitech's UE Megaboom Bluetooth speaker, and while the Megaboom is slightly cheaper, the Fugoo XL comes with way better battery life and more protection from the elements, whereas the Megaboom is only waterproof.