Fujitsu Aims to Meld Symbian and Windows 7 Together in Japan
In a mobile handset that is speculated to be destined for Japanese carrier DoCoMo, Fujitsu is said to be placing the desktop-class Windows 7 OS along with Symbian on a dual-booting Fujitsu Loox smartphone.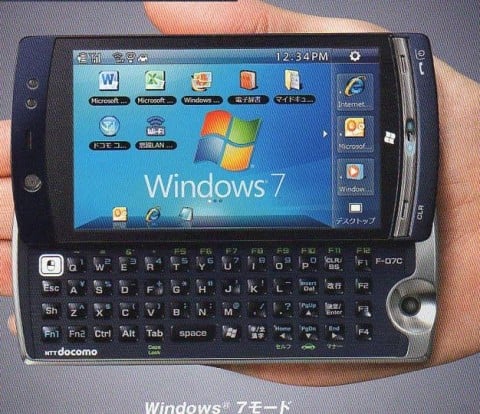 The former Windows Mobile licensee of Microsoft's mobile OS will be attempting to bring Windows 7 and Symbian together on an Intel Atom-powered 4-inch 1,204 X 600 pixel screen along with a 32 GB SSD drive. There is a slide-out screen which reveals a keyboard, mouse buttons on the left hand side, and an optical track ball on the right hand.
There is something that appears somewhat poetic about the merger of these two operating systems on the Loox handheld as Nokia is transitioning away from Symbian to Windows Phone 7, not the desktop Windows 7 OS. It's unclear what battery will be in either modes on the Fujitsu Loox.
Via: Engadget

As an Amazon Associate I earn from qualifying purchases.