Fujitsu LifeBook U810 at $899
If you're looking to get your hands on a Stormtrooper (our sexier nickname for the Fujitsu U810), then you might want to check out Computer Geeks.com. At the moment they have the U810 on sale for $899.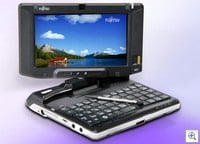 Don't forget to check out the GBM InkShow on the Stormtrooper.
Via CrunchGear

This article may contain affiliate links. Click here for more details.