Fujitsu limiting legacy support for Tablet PCs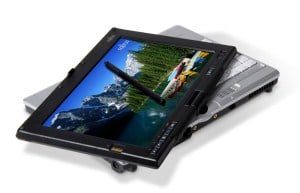 German blog Tablet-Profi has spotted a change in Fujitsu's statement of Windows 7 support that bodes poorly for some Tablet PC users.
Wording has changed from "supported" to "limited support" for following Lifebooks: P1610, P1620, T4220.

Full support is still true for T1010, T5010, STYLISTIC ST6012.
They go on to note that the "limit" is evident in the fingerprint reader on their P1620. It's recognized but doesn't work. I'm running into the same problem on my Toshiba Tecra M7 (and briefly on my Satellite R25), leading me to believe the support gap is on the scanner side. Everything else seems to be working though, so as long as you don't need the convenience of a biometric fingerprint password, you should be in pretty good shape.