Fujitsu Robotic Teddy Bear with AI Helps to Keep Elderly Company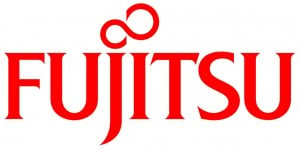 Fujitsu brought a teddy bear, a working concept for the company, aimed at keeping the elderly and aging population of Japan company. As a companion device, this teddy bear is more fuzzy and welcoming, with its softer materials, than the harsh metal terminator-style look of Sony's old Aibo dog. The teddy bear has a number of embedded sensors and a camera through its nose, coupled with an artificial intelligence engine, that will respond to touch and movement. You can check out our hands-on with the concept Fujitsu teddy bear at the Consumer Electronics Show below.
As you can see in the video, the bear does fall asleep–according to its watcher, the poor little guy has had a long day, and we totally understand as we had also been walking the show floor all day!
It's unclear how much this bear would cost if it will ever get made and put through manufacturing. The bear did attract a lot of attention from booth visitors. Would this be a good companion gift for your aging parents or grandparents?