Fujitsu Shows Off Waterproof Windows Phone 7.5 with 13-Megapixel Camera at CES (Video)
Already available in Fujitsu's home market of Japan, the outfit was showing off its waterproof Windows Phone 7.5 smartphone at the Consumer Electronics Show in an effort to gauge enthusiasm and interest as Fujitsu is hoping to crack the U.S. market. The phone has a waterproof coating, which Fujitsu had demonstrated by dunking the phone in a tub of water.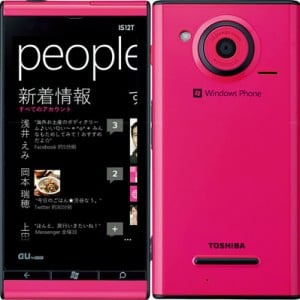 While the 13.2-megapixel sensor of Fujitsu's Mango-powered Windows Phone device was advanced when it was announced, HTC's recent introduction of the Titan II for AT&T's 4G LTE network outdoes Fujitsu with a 16-megapixel camera. The camera on Fujitsu's model can record video in 720p, which may be more of a limitation with Windows Phone supporting only single-core CPUs as 1080p video recording is more typically seen with dual-core CPUs.
Fujitsu says that it hopes to enter the U.S. market within the next several years. As part of its plans, the company candidly told me that it will focus both on Windows Phone 7 and Android smartphones in North America.

As an Amazon Associate I earn from qualifying purchases.