Fujitsu Stylistic Q550 Tablet PC Slate Launching Today
As promised, I am on-the-spot for the launch of the Fujitsu Stylistic Q550 slate Tablet PC, announced about an hour ago by Fujitsu through their social media outlets. It's available through their online store now, starting at $729.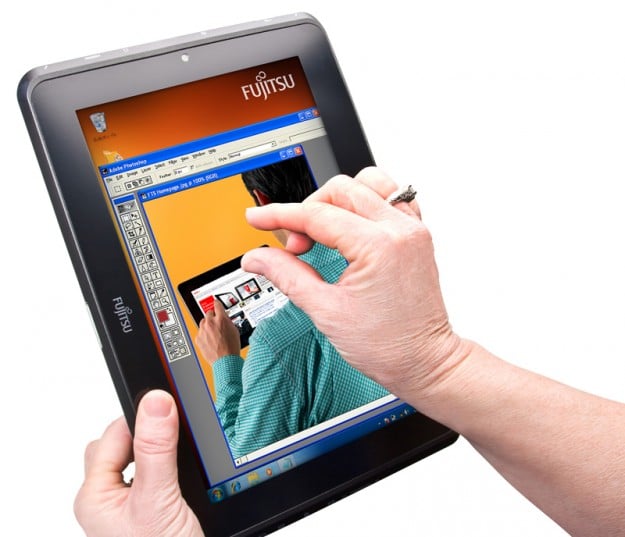 The Q550 features an Intel Atom Z670 processor (1.5 GHz, 512 KB cache, 800 MHz, 2GB of memory and SSD options of 30GB or 62GB. This is a business-oriented tablet, so it ships with Windows 7 Professional and full disk encryption, as well as an integrated fingerprint sensor, Smart Card reader slot, and Computrace enabled BIOS. The 10.1″ WXGA LED backlit IPS display offers 160 degree vertical and horizontal viewing angles, 1280 x 800 resolution, anti-glare protection, brightness up to 400 nits, and a dual-digitizer for pen + touch input. Battery life varies depending on battery pack, base is 2-cell, 19Whr and extended is 4-cell, 43 Whr. Ports include bootable USB 2.0, HDMI (type A connector), SD/SDHC slot, audio-out, and docking cradle connector.