Fujitsu Unveiling New Tablet PCs
Akihabara News is getting a look at what Fujitsu is planning for its next round of Tablet PCs and is sharing some pictures. I'm not sure what the number/naming conventions mean at this point, or how they relate to existing Fuji Tablet PCs, but what AN is showing off includes:
The FMV-TB15/B, is a slate Tablet PC with a 12.1 inch screen, WXGA (1280×800 resolution). Intel SU9400 processor at 1.4GHz, 1GB of RAM, 80GB HD and something called a Felica port.
There is also a T-Series that has both 12inch and 13inch screen models, the FMV-T8170 and FMV-T8270, both featuring WXGA screens and no report yet on processor.
AH is also showing a picture of 8.9 inch WXGA Tablet PC with a Core 2Duo SU9300 @1.20GHz. I'm guessing that is along the lines of the P1600 series, but I don't know for sure. Hopefully we'll be getting more info soon.
We've seen inklings and FCC docs on some of these before, and I may be wrong here, but I'm guessing a lot of what we're seeing here are refreshes to add the new Centrino chipsets.
Check out more pictures here.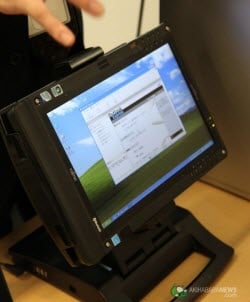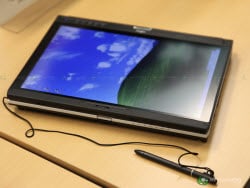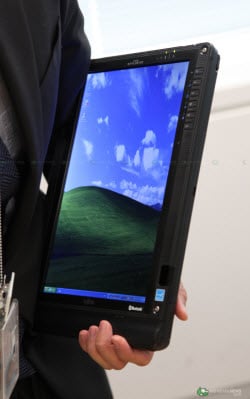 As an Amazon Associate I earn from qualifying purchases.