Fully Assembled iPhone 5 Shown In Latest Leaked Images
What's being rumored as Apple's unannounced next-generation iPhone 5 is being shown in the latest round of leaked images depicting the phone's housing with the aluminum casing, elongated and larger display, along with a smaller dock connector. The images being leaked match what we've been hearing from earlier rumors.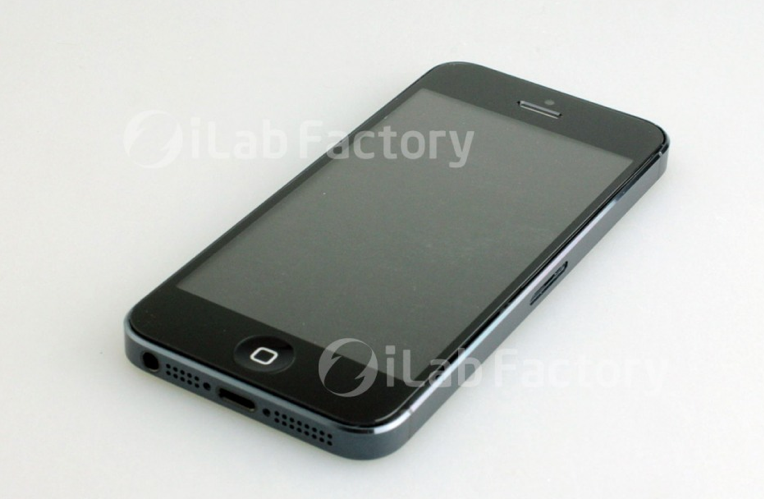 The latest image set was reported on 9to5 Mac and originally appeared on iLab Factory.
From the front and the sides, the iPhone 5 appears similar to Apple's iPhone 4 and iPhone 4S smartphones, though the display is slightly longer on the iPhone 5 than on previous models which had a 3.5-inch display with Retina Display resolution. On the bottom side of the phone, we can see a new new machined microphone and speaker grills and that the 3.5-mm headphone jack has migrated from the top left of the phone to the bottom left of the device.
Also on the bottom, we're seeing a smaller dock connector port suggesting Apple may be migrating away from the dock connector format that has appeared since the debut of the original iPod.
Additionally, the Apple FaceTime camera is now centered just above the earpiece speaker.
On the back, rather than a glass panel, the phone now is housed in an aluminum casing and there are plastic cutouts, perhaps to improve reception and help with the assembly of the phone, for top and bottom panels.