Fusion Garage Ends The Saga Owing $40 Million to Creditors
Well, let's just say we more than saw this coming. Fusion Garage of the Crunchpad/Joo Joo Tablet/Grid 10 Tablet has certainly had one of the most tumultuous journeys one can imagine trying to compete in the Great Tablet race. Coming out of the legal and PR mess that was the Crunchpad and then failing with the Joo Joo, it wasn't enough to just leave the game. Instead, Fusion Garage launched one of the most bizarre PR campaigns for the Grid 10 Tablet that really didn't win any friends. Fusion Garage then proceeded not to deliver Grid 10 Tablets for those who ordered and suddenly went quiet. Up until this point it seemed that most recent saga with the Grid Tablet was going to leave some customers holding the bag when Fusion Garage took another one of its crazy turns.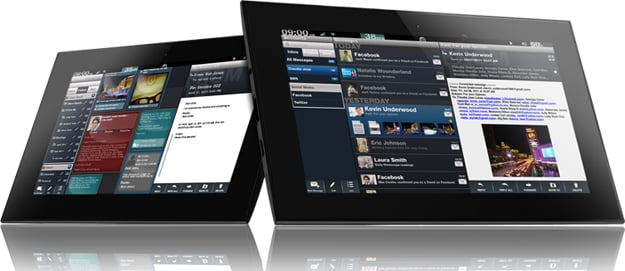 Now it appears that the company's creditors will be scrambling to have Fusion Garage make good on its debts to the tune of $40 million or so. Business Insider is reporting on company liquidation documents that pretty much put the final nail in the Fusion Garage coffin.
It's a tough road to hoe in the tech hardware business and certainly some companies fail. That's life. But this is a case when the demise seemed obvious to all but those who tried to keep things going.
I wonder what K.T. is going to do with that review unit now?