Gadget Stimulus Plan Day 10: Win a 500GB Seagate FreeAgent Go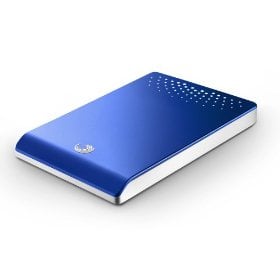 We're trying to close your gadget deficit while the economy's in the dumps with the Gadget Stimulus Plan. Today we're giving away a Seagate FreeAgent Go hard drive.This drive is extremely thin and can easily fit in your pocket.
The 500GB FreeAgent Go has is big enough to completely backup any Tablet PC or notebook. If you already have a solid backup plan you can use the FreeAgent Go to mobilize your multimedia library. It can store 8,330 hours of music, 125 DVDs, or 160,000 photos.
This drive is compatible with Seagate's new FreeAgent Theater HD Media Player, which offers one of the easiest ways to view your digital pictures and movies on your TV.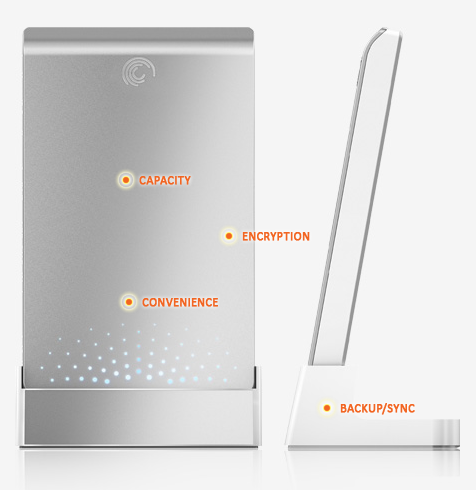 The 500GB FreeAgent Go retails for $149.99. It's available in eight colors and smaller capacities.
There are three ways to enter to win the Seagate FreeAgent Go 500GB drive, and you may enter once in each of the three ways.
1) Leave a comment on this article and tell us how many photos, songs and videos you have on your mobile computer. Is your internal drive too small to accomodate all of your multimedia files?
2) Check out the FreeAgent Theater product page, leave a comment on this Notebooks.com article telling us what you think about this new device and whether or not you'd consider buying one.
3) Go to Twitter.com, follow @seagate and tweet the following:
""I entered to win a Seagate FreeAgent Go drive from the Gadget Stimulus Plan https://tinyurl.com/cykchg thx! @Seagate #GadgetStimulus10"
You have until Thursday, April 2 at 8pm PDT to enter. We'll assign every entry a number and use Random.org to randomly draw a winner.
This contest is open to residents of the U.S. and Canda, as long as participating in contests like this are legal in your hometown. It's your responsibility to check local laws and regulations. Those who enter more times than allowed will be disqualified. The winner will be notified by either email (if random comment is chosen) or by an @reply on Twitter (if random tweet is chosen. He/she will have 48 hours to claim the prize and provide shipping info.

As an Amazon Associate I earn from qualifying purchases.