Gadget Stimulus Plan Day 14: Win One of Three PDF Annotator Licenses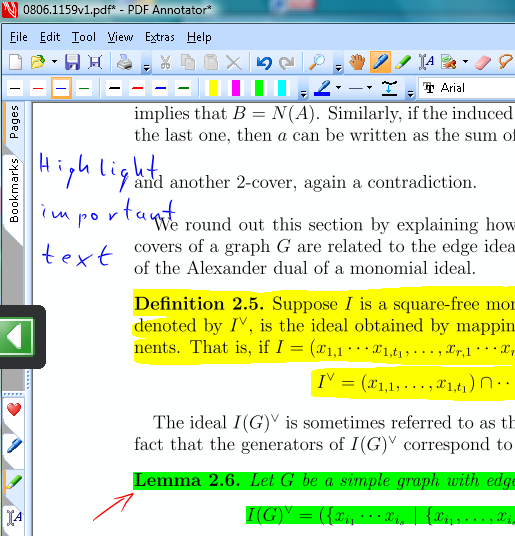 We love giving away stuff on GottaBeMobile.com and Notebooks.com. We especially love giving away stuff that impact your day to day productivity as a mobile user, and what better way to do that than with Grahl Software's PDF Annotator.
If you've frequented GottaBeMobile any over the past several years, then you've likely seen a few of our InkShow video reviews on PDF Annotator (here and here). It is a fantastic piece of software that allows a Tablet PC user to mark up / ink directly on a PDF, save that document as a PDF, create new PDFs, and more. I've used pdf annotating software a great deal over the years to sign faxes, medical documents, proposals, etc, and it saves a lot of hassel from having to deal with printing the document, signing it, and then scanning it back it in to send it to the recipient – whip out your pen, sign the PDF, save it, and send it back – it is that easy. Nothing goes better together than a Tablet PC and great pdf annotating software like PDF Annotator.
If you have not given PDF Annoator a try, then today is your lucky day. The good folks at Grahl Software have given us THREE licenses of PDF Annotator 2.0 to give away and here is how we are doing it.
1) The first license will be given away by choosing a random entry from all of those that leave a comment on this post. Just tell us how a software solution like PDF Annotator will impact your day to day personal, school, or business life.
2) The second license will be given away on Notebooks.com – you'll need to head over there to check out those rules.
3) The third license will be given away by choosing a random entry from all those who twitter something about PDF Annotator (ie – how cool it is, about the contest, how you'll use it in school, business,   the contest, etc).   Just include the hash tag #PDFAnnotator in your tweet to be eligible.
Meanwhile, head over to Grahl Software and download a free 30-day trial to get started using the software today. PDF Annotator retails for $69.95.
We will accept entries through midnight MST, Friday April 24th and contact the winners via email or reply via Twitter. This contest is open to US and international readers. A person can enter only once in each of the three methods, but will only be eligible to win one license – ie, you have three chances to win a single license. The winner has 48 hours to reply to our email or Twitter reply, after which another winner will be chosen. A license key will be emailed to the three winners.

As an Amazon Associate I earn from qualifying purchases.