Gadget Wrist Charger- Too Geeky for Me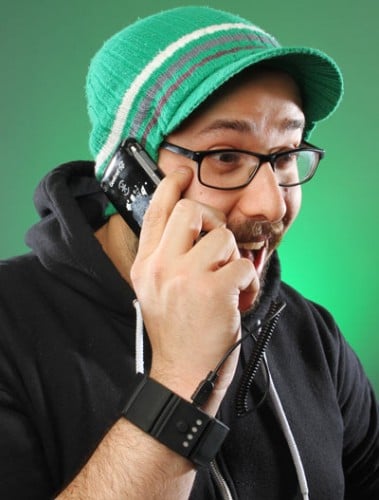 Everyone has their own threshold of geekiness. I consider mine pretty high, but there are a few lines I won't cross. The Universal Gadget Wrist Charger from ThinkGeek is one such item.
I hate low battery warnings as much as the next guy, but I'd rather have a dead battery than be caught wearing this thing. I double my iPhone's battery life by using a Mophie Juice Pack Air and use my CallPod Duo to charge my MiFi, Blackberry and other small devices.
The wrist battery has a capacity of 1,500 mAh, which should be enough to double your smartphone's runtime. You will have to run around town wearing what people will think is either a really ugly bracelet or house-arrest tracking device. If you're geekier than I am, the wrist charger is $34.99 and comes with nine adapters for mobile phones and gaming devices.

As an Amazon Associate I earn from qualifying purchases.