Gaikai Partners With Wikipad For Tablet Cloud Gaming
Gaikai is hoping to bring its cloud gaming to tablets through Wikipad.
The partnership will make the Wikipad the first tablet to take advantage of Gaikai's cloud gaming. The Wikipad tablet was first unveiled at CES 2012, where it had an 8-inch 3D display with an estimated release window of Spring 2012. With the new announcement the Wikipad grows to 10.1-inches, but lacks a release date.
The Wikipad tablet will run Android and come with a detachable gamepad that fits around the device. The result is a tablet that looks like a cheaper version of Razer's Project Fiona. The gamepad will help with Gaikai's cloud gaming so gamers don't have to worry about using virtual buttons.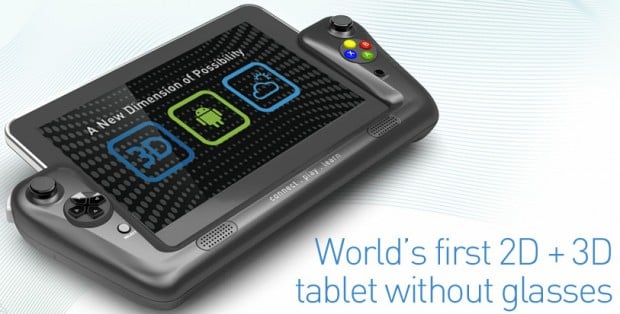 The gamepad might make the Wikipad with Gaikai a better cloud gaming experience than OnLive on every other Android tablet. OnLive can use virtual buttons, but is much easier when used with a controller. The Wikipad's controller attaches to the device while OnLive's is wireless, making it easier to play without a table nearby.
Gaikai also has an advantage over OnLive in terms of partnerships. Gaikai currently hosts game demos for EA, which hopefully means we'll be able to use the Wikipad to play games like Madden, Dragon Age, and Mass Effect. OnLive has no deal with EA, and only has select titles from other big publishers like Capcom and Ubisoft, which Gaikai also delivers demos for.
We don't know when the Wikipad will actually come to market, but when it does it could mean great things for cloud gaming. We hope the tablet itself lives up to our expectations of its cloud gaming capabilities.