Galaxy II Beats iPhone 4S for Smartphone of the Year at MWC 2012
It was an Android device that ended up winning the smartphone of the year award from the organization that hosts the Mobile World Congress. The GSMA announced the winners of the 17th Annual Global Mobile awards today and the Samsung Galaxy S II was given the honor.
Not a shabby piece of hardware for a phone that just went over the 20 million sold mark worldwide.
Read: Samsung Galaxy S III Has Big Shoes to Fill
In addition to taking home the award for Best Smartphone, Samsung also won the award for Manufacturer of the Year, no small feat given the level of competition.
The Samsung Galaxy S II launched during the summer of 2011 but it arrived here in the United States several months after the rest of the world saw it launch. The first carrier to get it was Sprint who launched the Galaxy S II Epic 4G Touch in September.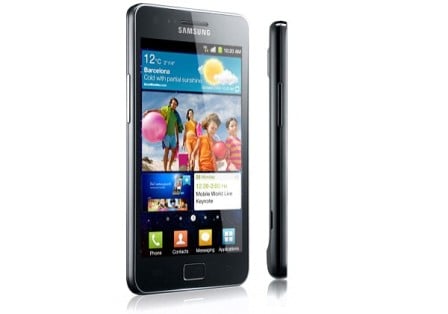 That launch was followed by T-Mobile's who started offering the phone in October. AT&T, the last carrier to get the Galaxy S II, launched it in November.
All three devices were met with positive reviews.
And yes, for those wondering, Apple's devices were considered for these awards. In fact, the iPad 2 won the award for Best Tablet from the GSMA.
Apple's new iPhone, the iPhone 4S, was beaten out by the Galaxy S II and you can expect Samsung to use that against the Cupertino-based company at some point down the road.
Remember, Sammy has been taking shots at Apple and the iPhone in its advertising campaign. You can see an example in the video below, depicting the iPhone 4S against the Galaxy Note.
Apple's iPhone 4 took home Smartphone of the Year honors in 2011.
The Samsung Galaxy S II will be replaced this year by the upcoming Galaxy S III which Samsung hopes will bring it the same kind of success that the Galaxy S II brought in 2011.
Read: Samsung Galaxy S III Key Features Leak Out.
Will that happen?

As an Amazon Associate I earn from qualifying purchases.