Galaxy Note 3 Fingerprint Sensor Pulled After Failed Quality Tests
Fingerprint scanners in smartphones is a big topic of discussion lately. With Apple reintroducing the idea to mobile devices with the iPhone 5S, and the HTC One Max looking to do the same for Android. Samsung was also prepared to offer something similar, and today we're getting reports from GforGames that the Galaxy Note 3 was set to have such a feature, but it didn't make the final cut.
As we all know, the 5.7-inch Galaxy Note 3 doesn't house a fingerprint scanner, but instead we have a stunning 13 megapixel camera and a huge battery under the hood, and it's packed with features. After initial reports and rumors earlier this year all suggest a fingerprint sensor would be included on back, the device launched with no such addition. It looks like Samsung could still have this technology in the works though, and we may even see it on a new Note 3 or the Galaxy S5.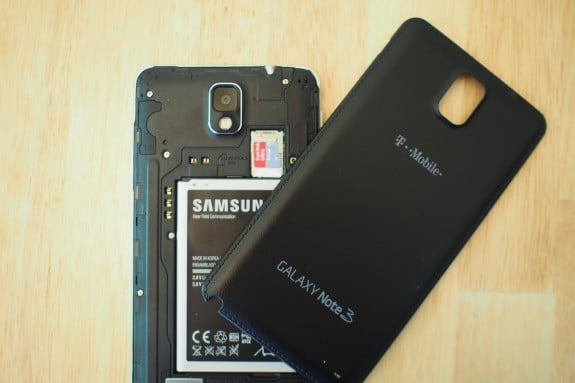 According to Korea's ETNews, Samsung actually had intentions to launch the Note 3 with a brand new fingerprint sensor technology, and this is why we heard several rumors and talk of the idea. The report goes on to mention that multiple devices were testing with this new feature on board, but for a few various reasons it never made the final cut and Samsung moved on without it.
ETNews states a fingerprint sensor built by a company located in Dittsham Valley was being used in the Galaxy Note 3 but after several tweaks and failed quality assurance tests the company was forced to drop the feature and scrap it altogether. So now that just leaves Apple and HTC in the lead, with Samsung forced to play catch up.
The report goes on to claim Samsung may have canceled this for its flagship Galaxy Note 3, but the company is still moving forward with the technology and it could debut in a new device as soon as December of this year. Samsung's constantly releasing new phones, just look at the Samsung Galaxy Round, so it's plausible we'll see a fingerprint scanner equipped Galaxy Note 3 Active or other device soon. Galaxy S5 anyone?

This article may contain affiliate links. Click here for more details.