Galaxy Note 3 Sales Top 10 Million in Two Months
What may come at no surprise for many folks, Samsung announced that Galaxy Note 3 sales have reached 10 million units sold in just two months' time, which is twice as fast as the sales pattern of the Galaxy Note 2 and almost meeting up with the Galaxy S4, which reached 10 million in just 50 days.
Samsung wasn't shy about bragging how many devices it has sold, and 10 million seems to be the companies epic number, even publishing an infographic that shows all of the devices that company has sold that have reached 10 million units in sales, dating back to 2002 with a handful of flip phones that we all know too well.
The Galaxy series of devices has been Samsung's best-selling lineup ever, with every Galaxy S and Galaxy Note device reaching 10 million units sold, and the company even teases us a little bit, wondering what the next big Samsung device will sell 10 million units in 2014, only confirming that we'll certainly see something new from the Korean company next year.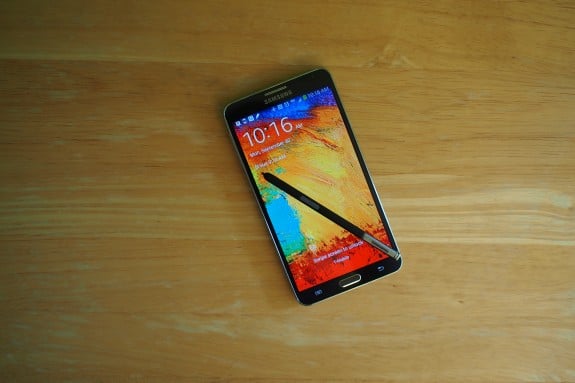 The Galaxy Note 3 is a monster of a device, both cosmetically and internally, packing a quad-core Qualcomm Snapdragon 800 processor clocked at 2.3GHz with 3GB of RAM. It also sports a gigantic 5.7-inch display with a full 1080p HD resolution. There's also a 13-megapixel rear camera, as well as a 2-megapixel front-facing snapper for selfies.
Read: Galaxy Note 3 Review: Samsung's Most Powerful Phone
We also can't forget about the S-Pen, which is a crucial part of the user interface experience on the Galaxy Note 3, allowing you to hover over various objects to preview what they are, as well as being the perfect accessory for power users on the go. It's certainly one of Samsung's best devices to date, and its sales numbers certainly reflect that.
Furthermore, with sales growth of the Galaxy Note 3 being closely matched to the Galaxy S4, it seems that the world is liking the larger "phablet"-style smartphones, and makes us wonder if 5.5-inch and larger displays will become the norm in smartphones in the foreseeable future. We can only wait and see.

As an Amazon Associate I earn from qualifying purchases.