The Galaxy Note 4 Release Date: Everything We Know
The Samsung Galaxy Note 4 launch date is fast approaching and that means that consumers are starting to prepare for the inevitable Galaxy Note 4 release date. Ahead of the launch, we want to take a look at everything we know about the Galaxy Note 4 release date including details that may not be announced at Samsung's Unpacked 2014 event.
For eight months, we've heard about the new Galaxy Note release that Samsung has in store for 2014. Rumors have centered on the name Samsung Galaxy Note 4, a probable name for a device that will be the company's fourth-generation Galaxy Note and the successor to the acclaimed Samsung Galaxy Note 3, Samsung's model from last year.
Samsung Galaxy Note 4 rumors have stretched far and wide and they've left no stone unturned. We've heard about the Galaxy Note 4 specs that will supposedly include a high-powered display, speedy processor, new camera and new design, an S Pen, and brand new software that should help separate it from Samsung's other flagship, the Galaxy S5.
We've also heard about the all important Galaxy Note 4 release date, or, the day that the Galaxy Note 4 hits shelves. Samsung typically does a good job of masking specific release details but that doesn't mean that we don't have a read on what is arguably the most important piece of the Samsung Galaxy Note 4 puzzle.
With just days to go before the Galaxy Note 4 launch, and a flurry of other launches, we want to take a look at everything we know about the Galaxy Note 4 release date. These are the key details that prospective buyers will want to keep in mind as we head into the month of September and the presumed Galaxy Note 4 launch events in Berlin, Beijing and New York City on September 3rd.
Galaxy Note 4 Release Date Announcement
With a Samsung Galaxy Note 4 launch date confirmed for September 3rd, we know that there is a good chance that we'll see the Galaxy Note 4 release date confirmed that day. Samsung always announces its release dates at its launch events so there is little doubt that those tuning into the live stream will catch wind of the Galaxy Note 4's global release date.
We're also expecting the company to announce a U.S. Galaxy Note 4 release date at the event, or soon after, which means that those in the U.S. interested in this powerful phone should certainly tune into the action when it starts at 9AM PST next Wednesday.
Fast Galaxy Note 4 Release Date Rumored
Galaxy Note 4 release date rumors have continued to point to a fast release date, perhaps in an effort to better compete against the iPhone that's rumored for arrival on September 9th.
Non-specific Galaxy Note 4 rumors out of Korea have hinted at a much quicker release this time around. Last year, the company announced the Galaxy Note 3 on September 4th and got the device out on September 25th. It's not clear how much faster the Galaxy Note 4 release might be but if its to beat the Galaxy Note 3, it will need to produce a turnaround of two weeks.
https://www.youtube.com/watch?feature=player_embedded&v=tPzaPI418_0
Samsung has already unleashed a media blitz for the Galaxy Note 4, something that is a little uncharacteristic of it. Often, we'll see it release a teaser video or two before calling it day. We've seen several Galaxy Note 4 videos emerge in the last week alone.
We should find out more on September 3rd.
Galaxy Note 4 Release Date: Week of September 15th?
Rumors have singled out the week of September 15th as a possible release window for the Galaxy Note 4 though that remains unconfirmed.
That week remains the only rumored release window for the Galaxy Note 4 at this point, strange given how close we are to the event. Typically, Samsung release dates emerge well in advance.
Galaxy Note 4 Carriers
Chinese leaker upleaks recently outed a number of new alleged Galaxy Note 4 release details, details that lineup with early Galaxy Note 4 release rumors and point to a widespread Galaxy Note 4 launch in the weeks ahead.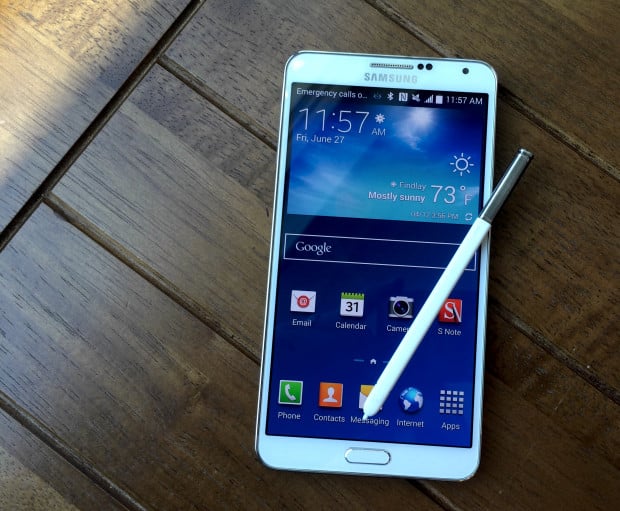 The leakster suggests that the SM-N910 and SM-N915 will be the Galaxy Note 4′s model numbers. These model numbers have surfaced time and time again so there's a good chance they are accurate. Upleaks claims that the SM-N910 will be the model that's released worldwide while the SM-N915 will be released in select markets.
In addition to those release details, the leak artist also points to a document that outlines specific Galaxy Note 4 model numbers. The model numbers correspond to different carriers and we see several different U.S. carriers including AT&T, Sprint, T-Mobile, and Verizon. All four of these carriers, along with U.S. Cellular, are rumored to be Galaxy Note 4 carriers.
Cheap Galaxy Note 3
The Galaxy Note 3 is already dropping in price and should be cheaper across the board come Galaxy Note 4 release date. AT&T recently knocked the price down $70 and retailers like Amazon are currently offering deals on last year's model.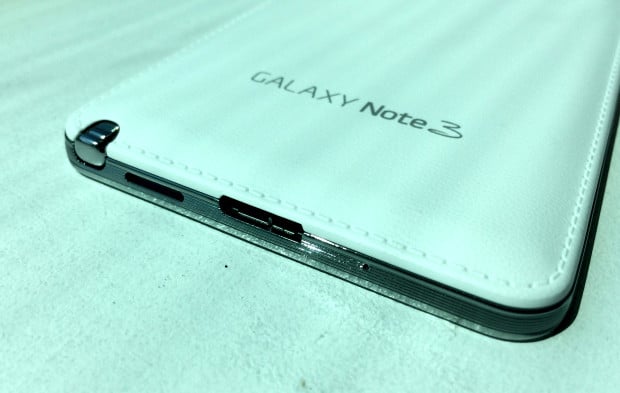 We know that there is a good chance other carriers and retailers will do the same because that's what always happens when a phone is replaced by something newer and better.
iPhone 6 Release Close
We know that there's a very good chance that the iPhone 6 release date could collide with the Galaxy Note 4's.
The iPhone 6 launch date is all but confirmed for September 9th. Earlier this week, Apple sent out media invites beckoning the media to an event at DeAnza College in Cupertino. September 9th was rumored to be the iPhone 6 launch date and Apple's invites help to confirm those rumors.
iPhone 6 release date rumors put the device's release inside the month of September with a release somewhere between September 17th and September 19th rumored at the moment. Apple likes to release its iPhone about two weeks after launch and it likes to release the iPhone on Friday. September 19th is looking good right now.
What this means is that we could see the Galaxy Note 4 release date and iPhone 6 release date clash during the month of September, something that could make it hard on those that are trying to decide on their next device.
Moto X+1 & Moto G2
The Galaxy Note 4 release should also fall in close proximity to the release of at least one other major Android smartphone, maybe two. On September 4th, Motorola is expected to debut the Moto X+1 and the Moto G2, successors to the popular Moto X and Moto G.
While specific release dates for both remain unknown, we've seen them clear hurdles and expect them to be released at some point inside September as well. This is great for consumers because it means that they'll be able to compare four of the top devices before settling on a new smartphone.