Galaxy Note 5 vs LG G4: What We Know So Far
As summer comes to a close most manufacturers have released their phones this year, but we still have a few important ones coming soon. Those in the market for a big-screen Android smartphone are likely weighing all of their options, like the LG G4, or waiting for the upcoming Galaxy Note 5.
In April the new LG G4 was announced and has been rather popular thanks to the genuine leather design and arguable one of the best smartphone cameras around. However, with the Galaxy Note 5 launch date strongly rumored for August 13th, here's what you need to know about it and how it compares to LG's latest.
Read: LG G4 Review
The LG G4 was announced in April but didn't hit shelves until the first week of June, a little after the Galaxy S6. And while it's been trying to compete with it, due to having a large 5.5-inch screen it's also taking on Samsung's upcoming Galaxy Note 5. Both have a lot to offer, so read on for everything we know so far, and a few things that separates these two devices for buyers.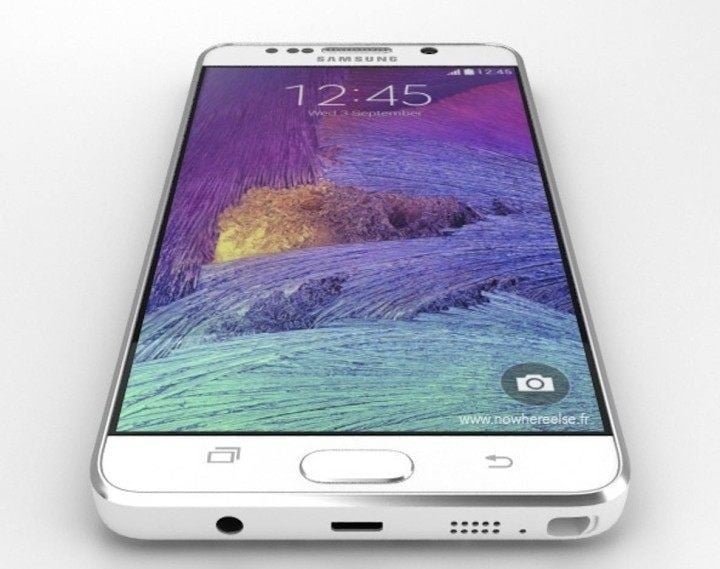 Over the course of the past month more and more Galaxy Note 5 rumors have started to surface, at a much quicker pace than previous years. The reason for this though, is because we're now hearing from an array of different sources that an August 12th or 13th announcement is coming, rather than the early September release we've seen for years from Samsung.
With that said, we have tons of details already regarding the features, specs, screen size, options, design and more, and how it will all stack up against the competition. The LG G4 may not have the latest 8-core processor but it brings plenty to the tablet, including a lower price, that will have many buyers trying to decide between these two phablets.
The Galaxy Note 5 is stacking up to be Samsung's best Note device yet, but some of the changes could also come with compromises. Things that buyers who choose to get an LG G4 won't have to deal with.
Read: Galaxy Note 5 Specs: What Photo Leaks Are Revealing
We don't' know everything about the Galaxy Note 5 yet, but we have a pretty good idea of what to expect. Not to mention the continued leaks keep painting a clear picture. We're even hearing a global release date could take place two months earlier than anyone ever expected.
The information and comparison below is based on a slew of rumors, tons of information floating around, not to mention Samsung's typical update cycle and by looking at current devices like the Galaxy S6. Here's an early comparison (based on rumors) of how the Note 5 will compare to the LG G4.
Galaxy Note 5 Launch Date
As of right now the Galaxy Note 5 release date is still a mystery, but we do however have a pretty good idea regarding the launch and release. Unlike the last four years where it was announced in early September, multiple sources are claiming August 13th is the launch date. That isn't all either, we're hearing it'll be released the same month. A first for any Samsung device.
In fact, rumor has it a new Note 5 and a bigger Galaxy S6 Edge + are both coming, but we'll have to wait and see.
If you're thinking about ditching an old LG G3 or Galaxy S5 for something better, the Note 5 or LG G4 are both great options. The Note 5 will be here soon enough, and the G4 has been available for nearly two months.
We'd strongly recommend waiting another 3 weeks for the rumored August 13th date to see what it has to offer, if that date is real. If so, we'll know exactly what's coming from the Note 5, and if it's worth waiting for, or just getting the cheaper but great G4 instead.