Galaxy Note 7 Pre-Orders Tease Early Release Date
Last week Samsung confirmed the upcoming Galaxy Note 7 smartphone would be announced on August 2nd in New York City, but they've yet to share a release date or pricing. Rumors have been back and forth for months, but now we have more details regarding both pre-orders and the release date for potential buyers.
In April rumors started swirling about the upcoming Galaxy Note 6, which we now know will be called the Galaxy Note 7 when it is unveiled on August 2nd. It will feature a big curved display, the latest and greatest technology, micro-SD slot, IP68 dust and water resistance and even an Iris Eye scanner for improved security. It sounds great, but when can we get one?
Read: Galaxy Note 7 Release: 7 Things to Know
Recently we've been told that Samsung plans to announce, launch, and release the Galaxy Note 7 all on August 2nd. As in it will be released on the very same day in the United States and around the globe. That was only a rumor, but we now have multiple different reports and some physical evidence to back it up. Read on for more details.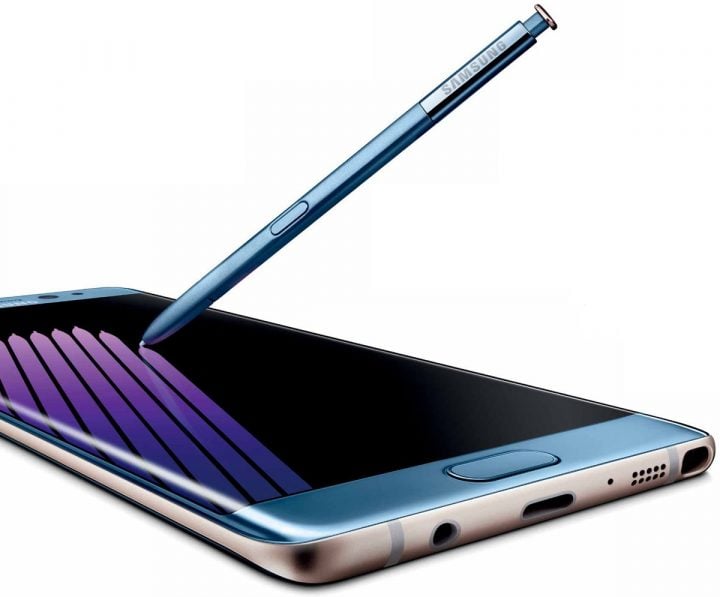 With the August 2nd unveiling quickly approaching we're starting to see a lot of movement surrounding the Galaxy Note 7. More photos of the actual device leaked, press photos have surfaced, and now pre-order information. All of this is hinting at a much earlier release date than ever before.
In 2015 the Note 5 was announced in August too, but released two weeks later. It was one of the fastest release dates in Samsung history. If new information is accurate though, the Note 7 will be here even earlier.
According to sources close to the matter who spoke with SamMobile, the Galaxy Note 7 will be released on August 2nd, not just announced. Their sources indicate that the US carrier T-Mobile will begin accepting pre-orders next week, likely on Tuesday July 26th which is a week before the release date. We saw something similar with the Galaxy S7 and S7 Edge in March, where T-Mobile was the first carrier to accept pre-orders, started shipping early, and their customers received the phone before anyone else in the United States. Something similar could be lined up for the new Note 7.
The leakster actually said T-Mobile will begin accepting Galaxy Note 7 pre-orders "some point next week" ahead of the August 2nd release date. That said, July 26th makes the most sense, giving the carrier and its subscribers an entire week to prepare for the arrival.
That said, a separate report states the phone is already available for pre-order in Dubai, and those who order it now will get it earlier than everyone else in the world. The sign in front of stores in Dubai state August 2nd, suggesting once again that's the release date too. It also details a free 128GB micro-SD card for buyers. See the photo below.
At this point it's pretty clear that the new and improved Galaxy Note 7 will be arriving extremely early. After the announcement on August 2nd at 11:00 AM EST the phone could immediately go up for sale with carrier and retail stores already having units ready for sale. None of this has been 100% confirmed, and we're still taking some of this with a grain of salt. At the same time, we've seen enough evidence to believe August 2nd will be the day.
If you're still on the fence as to whether or not you want to buy the Galaxy Note 7 stay tuned for more details. We'll be live in NYC for hands-on and full coverage of the launch event, not to mention potential buyers can look at 12 leaked photos right here. If all these reports and rumors are accurate, the Galaxy Note 7 will be available in just over a week.