Galaxy Note 7: 6 Things to Get Excited About
The upcoming Samsung Galaxy Note 7 has been getting a lot of attention as of late, and with good reason. Taking everything the company learned from the Galaxy S7 and S7 Edge, and adding it to their bigger flagship phablet. With the rumored August release date quickly approaching, here's multiple reasons to get excited about the next Galaxy Note.
There are currently a lot of excellent smartphones available to buyers here in 2016, especially Android fans looking at the Galaxy S7, HTC 10, or even older devices like the Nexus 6P. However, Samsung's new Note could be the best smartphone yet, and below we'll explain why.
Read: Galaxy Note 7 Release: 7 Things We Know Right Now
According to countless reports and rumors an all-new and improved Galaxy Note 7 is coming this summer with a bigger curved display, tons of extra features like the Galaxy S7, a bigger battery and possibly even an Iris Eye Scanner for improved security. There are a lot of things we don't know yet, but all those questions will be answered soon enough.
The Galaxy Note 5 was one of Samsung's best in 2015. With plenty to offer, a great design, and lots of features. However, the new Galaxy S7 lineup is even better, and returned many missing features users want in a phone. Many of which will likely accompany the new Galaxy Note later this year. Like the micro-SD card slot, a great camera, and even IP68 dust and water resistance, as we saw on the Galaxy S5 a few years ago.
Over the course of the past few months we've heard a lot about the Galaxy Note 6, which is now being called the Galaxy Note 7 simply to sound newer, and on par with the Galaxy S7 rather than an older device. Samsung will reportedly skip the Note 6 name in favor of the Galaxy Note 7. We've seen leaked renders of the design, heard rumors about specs and screen size, and even have a good idea in terms of the release date.
With that all in mind, here are five reasons to get excited about the Samsung Galaxy Note 7 release, which is coming this August.
Bigger Curved Display
Most likely Samsung will do the same thing with the Note as they did with the Galaxy S7. Meaning the overall look, feel and design will be almost identical to the Galaxy Note 5. However, it will be leaps and bounds better in every single way. We can expect a big all-metal phone, curved edges, glass on the front and back, but this time a bigger screen.
With the Galaxy S7 Edge having a large 5.5-inch screen, the Galaxy Note lineup needs to be even bigger to differentiate the two. As a result we're hearing Samsung will be using a bigger 5.8-inch 2560 x 1440 Quad-HD display this year, not 5.7-inches like we've seen in the past.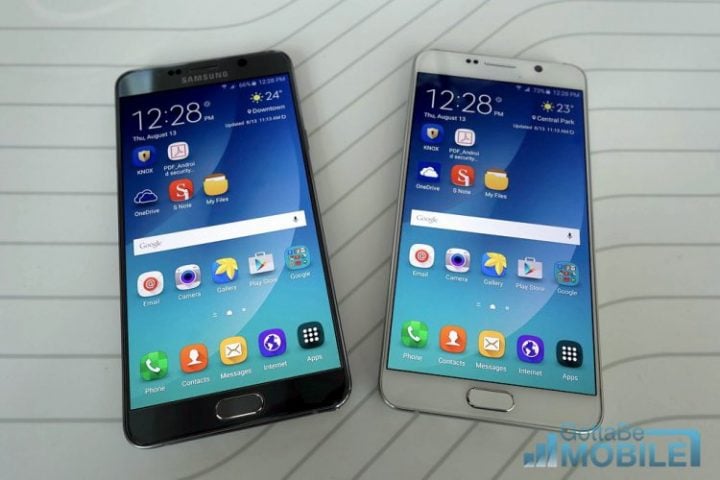 If countless leaks are correct, the Galaxy Note 7 display will be curved, but not as much as the Galaxy S7 Edge. Either way, it will be a bright and vivid AMOLED screen with slight curves, a Quad-HD resolution, and look great. This will be the biggest Galaxy Note yet, although the physical size should remain about the same as last year.
Personally I'd like to see both a regular flat Galaxy Note 7 and a curved Galaxy Note 7 Edge, and let buyers choose, but from what we're hearing there may only be one option this year. Even if so, it will still be an awesome smartphone.
Read: Galaxy S7 Edge Review: Samsung's Best Yet
As far as specs go, here's what the latest rumors claim. Samsung will use a 5.8-inch 2560 x 1440 Quad-HD curved display, power the phone with a Snapdragon 823 or 8-core Samsung Exynos processor with 6GB of RAM, and 32/64GB of storage. It will have a micro-SD slot for storage expansion, the same 12 Dual Pixel camera as the Galaxy S7, be IP67 or IP68 dust and water-resistant, feature a USB Type-C port for faster charging and reversible plug, have a fingerprint scanner and an all-new Iris Eye scanner for better security. Other details include the S-Pen stylus, and a huge 4,000 or even 4,200 mAh battery. That last one is the best news of all.
We're also hearing Samsung might ditch the front notification LED light that they've used for years, and instead add an LED ring around the camera on the back called Smart Glow. This will have multiple colors for different notifications, and even help as a selfie flash, or light up when faces are centered in a photo. It's odd, but sounds neat.
Galaxy Note 7 Micro-SD Slot
Missing from all of Samsung's high-end phones last year was the micro-SD slot, allowing owners to add additional storage when needed. It was something that caused tons of complaints, and Samsung quickly returned it on the Galaxy S7 earlier this year.
Everything we've heard so far regarding the Galaxy Note 6 (or Note 7) is that it will have 32 (or most likely 64GB) of storage space built-in, and a micro-SD slot so owners can add a 128GB or 200GB micro-SD card full of apps, games, movies, music and more. It's something everyone missed on the Galaxy Note 5, and it should be back this year. That's certainly something that should have millions of potential buyers excited.
Galaxy Note 7 Water-Resistant
This year the new Galaxy Note will look almost exactly the same as last years model, but be better in every way. From more power, a bigger curved screen, expandable storage, longer battery life, a better camera, and last but not least be water resistant.
The Galaxy S7 and S7 Edge are IP68 dust and water resistant and can handle being dropped in over 5 feet of water for roughly 30 minutes. Dry it off and the phone works perfect. It's been a key selling point, and will likely return for the new Galaxy Note for 2016.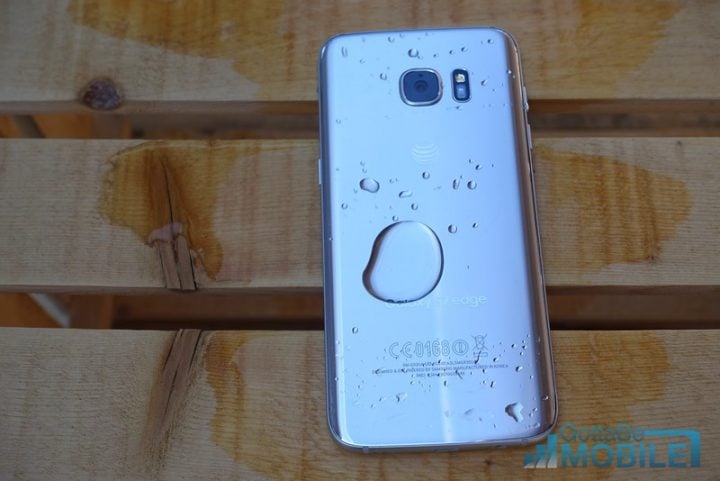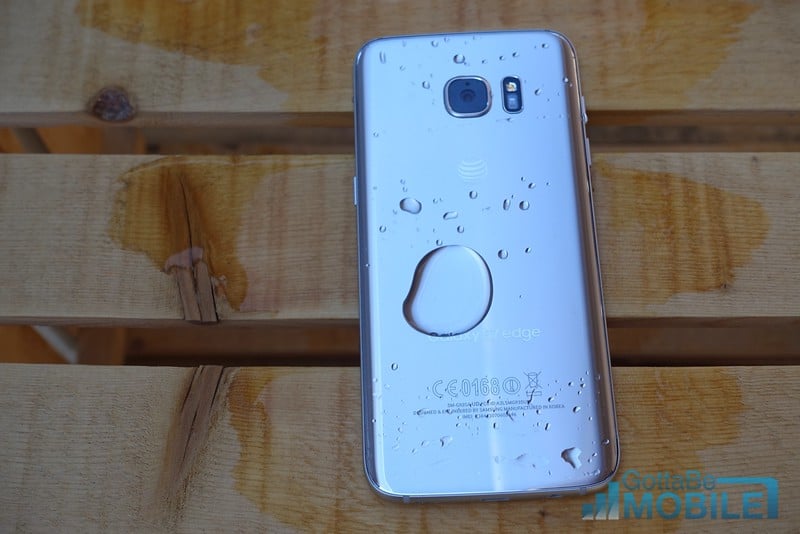 However, add in the fact that there's a huge hole in the phone for the S-Pen stylus, this could be challenging. As a result we've heard it might only be IP67 rated, which means it can't go as deep under water or for as long, but will still be resistant to spills and accidents. We don't need to go swimming with it, as long as it survives accidents no one should complain. I love this feature on the Galaxy S7 Edge, the peace of mind, and look forward to seeing the same on the Note 7.
Galaxy Note 7 Battery Life (and charging)
Everyone knows that in 2015 Samsung dropped the ball in terms of battery life. The Galaxy S6 had a tiny 2,550 mAh battery that barely lasted 5-6 hours, and even the 3,000 mAh battery in the Galaxy Note 5 wasn't enough to keep that huge screen powered all day.
In 2016, Samsung did a 360 and completely delivered on this front. The new Galaxy S7 Edge has a smaller screen than the Galaxy Note 5, but a huge 3,600 mAh battery and has been the best phone I've used in years. It lasts longer than almost anything else, and recharges extremely quick. This and more will come to the new Note.
Rumor has it the new Galaxy Note 7 will have a massive 4,000 mAh battery with adaptive fast charging, similar to Quick Charge 3.0 technology. One report even claims it will be 4,200 mAh. As a comparison, the Galaxy Note 5 was only 3,000 mAh. So this is a huge increase.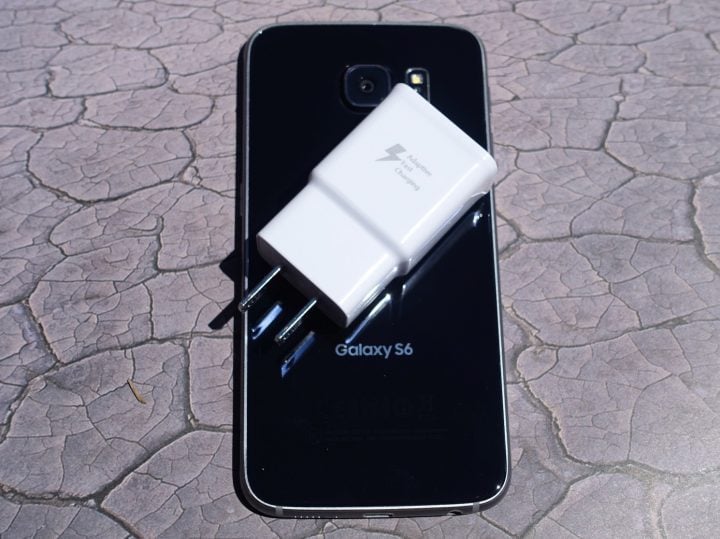 If true, it will be one of the best flagship smartphones on the market for battery life, and last extremely long. Then, the new USB Type-C charging port on bottom is reversible and works either way you plug it in, and supports quick charging. Owners should expect to be able to go from 0-80% in just 35-40 minutes, or 0-50% in 20 minutes. Essentially a quick top-off while driving home will be enough for the rest of the night. This is by far the most exciting aspect of Samsung's new phone for me.
Two Galaxy Note 7 Models
If last year was any indication, we'll see two phones announced and released in August. Last year it was the Galaxy Note 5 and the Galaxy S6 Edge Plus, but we already have a 5.5-inch Galaxy S7 Edge. As a result many think only one model is coming, and rumors suggest the only Note for 2016 will have a curved screen.
However, newly leaked information found by SamMobile right on Samsung's website suggests two are coming. A regular Galaxy Note 7 model "SM-N930F" and the SM-N935G" for the Edge model. We saw similar naming for the Galaxy S7 lineup, and for a comparison the Galaxy Note 5 was listed as SM-N920. If accurate, buyers will have two different choices later this summer. Those being the Galaxy Note 7, and a Galaxy Note 7 Edge, or some other similar naming.
Galaxy Note 7 Early Release Date
Last but certainly not least is the Samsung Galaxy Note 7 release date. Last year it was announced and released in August, which was the earliest launch in Note history. The Galaxy Note 4 wasn't released until October of 2014. Each year Samsung has delivered the phone earlier and earlier, and this will be the quickest release date yet.
This week a report from SamMobile seemingly confirmed the Galaxy Note 7 will be announced and unveiled on August 2nd in New York City. As we see from the image below. It also teases the curved display and name, for those wondering.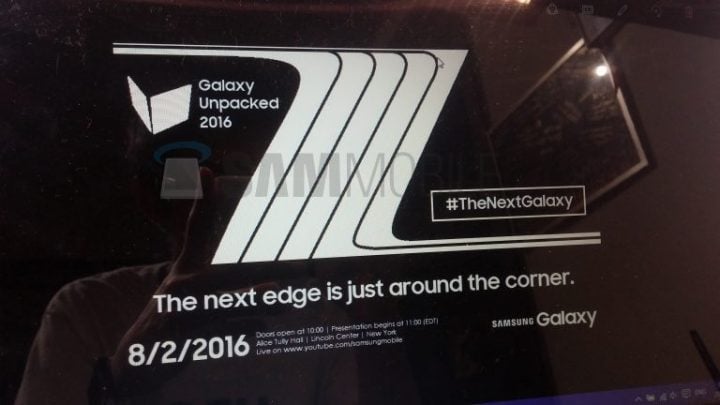 However, now a report out of ETNews re-confirms the August 2nd launch event in New York City, but claims it will also be released on the exact same day. Meaning no 2-3 weeks of waiting, no pre-orders, and outright availability around the globe on August 2nd. If true, we have just over a month to wait before getting our hands on Samsung's all new, bigger, more powerful, capable, water-resistant Galaxy Note 7.
At the end of the day whatever Samsung releases will probably be a pretty great phone. They're the number one manufacturer in the world for a reason. However, adding everything that made the Galaxy S7 great to the already impressive Galaxy Note lineup is a recipe for success, and August 2nd can't come soon enough. Hopefully it will be running Google's latest Android 7.0 N release, but we'll have to wait and see. Who's excited?

As an Amazon Associate I earn from qualifying purchases.