Galaxy S IV From Samsung Rumored With 13-Megapixel Camera Sensor
Samsung is rumored to be exploring options for a 13-megapixel camera sensor on its unannounced Galaxy S IV, which will succeed this year's Galaxy S III flagship Android smartphone. This would help Samsung compete in a game where camera performance on high-end smartphone is becoming increasingly important, with HTC, Apple, and Nokia all highlighting cameras on their own flagships.
Reports of the 13-megapixel sensor are being published on UberGizmo. With the 13-megapixel sensor, images would come out with 4,208 X 3,120 pixels.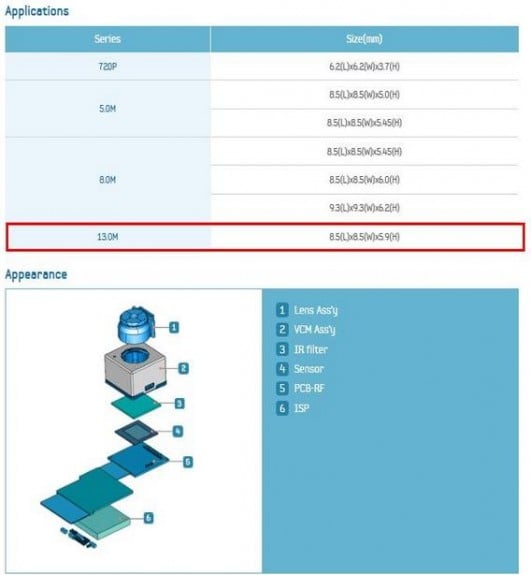 A 13-megapixel camera for Samsung's flagship Galaxy lineup is not new. The 13-megapixel camera was also rumored for the Galaxy S III and the Galaxy Note II, but as we now know, Samsung decided to retain the 8-megapixel sensor for both these devices and improve the camera performance via software. On both devices, Samsung has made sharing a priority, combining NFC and WiFi Direct to allow users to quickly share captured images with each other.
After Samsung had announced the Galaxy Note II with an 8-megapixel camera sensor, rumors began circulating that Samsung's component supplier Sony for the 13-megapixel sensor was unable to deliver the module in the quantities that Samsung needed. This forced Samsung to stick with the 8-megapixel camera. Samsung's rival, LG, was able to secure the 13-megapixel sensor for its newly announced Optimus G flagship Android smartphone; that device is coming to the U.S. under carriers AT&T and Sprint Nextel.
With a 13-megapixel camera sensor, Samsung will face several challenges. The first is fitting a sensor into a slim device. In a race to slimness, Samsung would not want to increase the thickness of the Galaxy S III moving to the Galaxy S IV as Apple has trimmed down its iPhone when it moved from the 4S model to the 5. The second challenge will be dealing with noise and low-light performance, something that rival Nokia is championing with its Lumia 920 smartphone running Microsoft's Windows Phone 8 OS. With more megapixels, each pixel is smaller–assuming the same size sensor–so less light is able to come through per pixel, meaning an increase in noise under low-light conditions.
In the past, the Galaxy S IV was rumored for an unveiling in early 2013 at Mobile World Congress, but Samsung denied those rumors stating that the device would not be available in time. Likely, Samsung will hold its own press event, like the Galaxy S III, to debut the Galaxy S IV sometime after MWC.
With new Nexus smartphones, a slew of Windows Phone 8 devices, and more flagship Android devices to come later this year and into next, smartphone users who have not upgraded yet will have a lot to look forward to.