Galaxy S3 and Galaxy Note 2 Deal Includes a $50 Walmart Gift Card
Walmart is offering a $50 gift card to anyone who buys the Samsung Galaxy S3 or the Samsung Galaxy Note 2 through the website.
From now until March 2 Walmart will give buyers of the Galaxy S3 or Galaxy Note 2 a $50 Walmart eGift Card for use on anything on the store's website. In order to get the gift card, however, users will have to wait until after April 3. If after April 3 the phone is still attached to an account in good standing Walmart will issue the gift card.
The deal ends just days before Samsung will announce the new Galaxy S4 smartphone in New York City. So before Walmart will even issue the gift cards at least the Galaxy S III will be a generation old. Not every user will care, but for some a $50 Walmart eGift Card likely isn't worth the aggravation of buying an outdated device.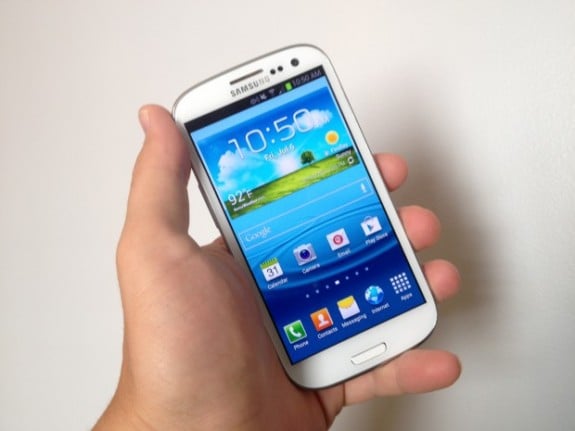 Users who don't care about the impeding Galaxy S4 can get a Galaxy S3 from Walmart for as low as $129.99 on AT&T. The AT&T model comes in either blue or red. Walmart Also sells the Galaxy S3 on Verizon, Sprint and T-Mobile, but the phone is more expensive on those carriers.
Users who want a phablet can buy the Galaxy Note 2 on AT&T or T-Mobile as part of the deal as well. The cheapest version of the phone in the sale is the blue Note 2 on AT&T which costs $239.99. The white version of the phone on both carriers costs $399.99 on a two-year contract.
As part of the deal Walmart also offers a gift card with the purchase of older phones such as the Galaxy S2 on Sprint, the Galaxy S Blaze 4G on T-Mobile and the Galaxy Stratosphere II on Verizon. Simply put, it's hard to recommend any of those phones, even with the gift card.
While a $50 eGift Card from Walmart is somewhat tempting, Amazon Wireless has better deals on almost every phone included in the deal. Amazon's deal even includes the Sprint Galaxy S3 for $0.01 on a two-year contract, which is much better than Walmart's deal.

This article may contain affiliate links. Click here for more details.