Galaxy S3 Android 4.3 Update Nearly Complete
The update to Android 4.3 Jelly Bean for Samsung Galaxy S3 users hasn't been extremely smooth, but by now almost all users have received the update. After countless delays and multiple issues the new software is almost finally done rolling out for everyone. With the last major US carrier Verizon pushing it out this week, we have a few more left.
Earlier this week we confirmed the update was wrapping up in the UK, and today we're hearing the last of the Galaxy S3's are finally getting the same treat. That being the Galaxy S3 LTE variant that arrived for some international users with Samsung's own Exynos processor, as well as the T-Mobile 4G LTE Galaxy S3. The original T-Mobile Galaxy S3 didn't support 4G LTE, and a later model was released to take advantage of the new network.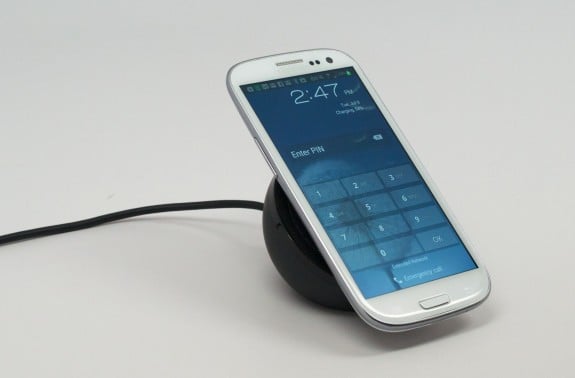 As of this morning Samsung is pushing out Android 4.3 Jelly Bean once again for international users, only this will update the quad-core Samsung Exynos version (GT-i9305) of the flagship from last year, and T-Mobile users will be happy to receive the same. This is actually pretty big news because this version of the S3 never received Android 4.2, and has since been stick on Android 4.1.2 from early last year.
Of course coming from 4.1.2 to 4.3 users will notice tons of changes and improvements, and the full changelog has been provided courtesy of SamMobile. The update will deliver support for the Samsung Galaxy Gear smartwatch, improve app-to-SD features, and of course some tweaks and improvements to Samsung's somewhat popular TouchWiz UX interface.
Read: Galaxy S3 Wireless Charger Review
Most of the Core-UI features from the Galaxy S4 have been ported down, and this includes the new Samsung keyboard, camera app and features, and much more. All the S-Voice features from the Galaxy S4 and Note 2 will also be included as well. The update is quite large so we'd recommend a WiFi connection for the update, which again is rolling out now in stages and should arrive soon. We'll report back once we learn more regarding T-Mobile's update.