Galaxy S3 Users on T-Mobile Now Getting Android 4.1.2
Android 4.1.2 and multi-window support are now on their way to users of Samsung's previous flagship phone, the Samsung Galaxy S3 on T-Mobile.
According to Tmonews, users have already started getting the update. Android 4.1.2 previously arrived to non-US users this past January and brought with it an updated Gallery application, a customizable notification area, smart screen rotation and new keyboard features that were similar to the functionality Google added in Android 4.2.
T-Mobile's update support page does indicate that today's update to Android 4.1.2 will also bring support for "auto NFC pairing, enhanced camera options, Sound Balance and more".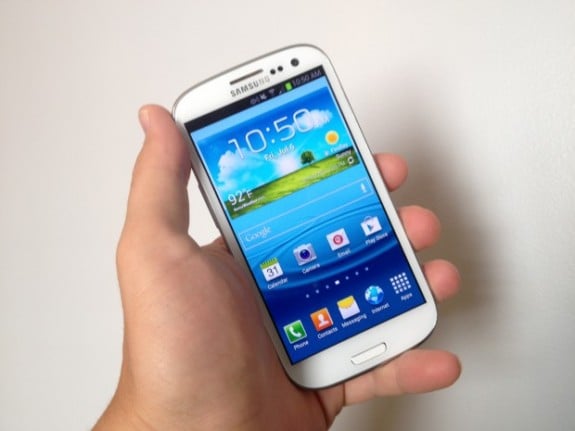 Multi-Windows View allows users of the Samsung Galaxy S3 to enjoy two applications at the same time. For example, a user could be writing a text message and watching Netflix at the same time. In short, Multi-Windows View eliminates one of the last remaining niggles of full-screen applications: that they don't effectively support multi-tasking.
Users should be able to check for the update on their device by heading to their settings menu. The update is 186MB, so it might be a better idea to attempt the update over Wi-Fi instead of their mobile data connection.
Read: Galaxy S3 Android 4.1.2 Update Hits Non-US Users, Again
T-Mobile hasn't explicitly confirmed that the update will include Samsung's Galaxy S3 Premium Suite. Some Galaxy S4 users had received the Android 4.1.2 update without the new applications back in January. When asked if their users might see the Premium Suite this past April, T-Mobile representatives had no information to share on the possibility of getting the update.
Read: Samsung Galaxy S3 Premium Suite Update Breakdown
As T-Mobile does indicate that today's update includes NFC pairing, it is likely that it does include the Premium Suite. These features include Contextual Menu (a new sorting options for most used applications), Reader Mode (for changing the text size inside the device's web browser) and Facebook Lock Ticker (a way for users to read their Facebook News Feed directly from the device's lock screen).
News of today's update should please many Samsung Galaxy S3 users who had been waiting on the update since it was detailed back in April. As the device is also still available on T-Mobile's website, we suspect potential users will also be pleased with the new features as well.
Currently, the Samsung Galaxy S3 with 16GB of storage is available for a $69.99 down-payment and 24 payments of $20 plus the cost of a service plan.

As an Amazon Associate I earn from qualifying purchases.