Galaxy S5 Android 5.0 Update Release Confirmed in the US
Today new Samsung Galaxy S5 Android 5.0 Lollipop update details and release date information emerged ahead of any formal announcement from Samsung, and ahead of carrier confirmations. Over the past few weeks we've seen the Galaxy S5 Android 5.0 update arrive in small regions outside the US, but new details have surfaced for those in the United States.
Earlier this year Samsung started rolling out Android 4.4.4 KitKat updates for many of its popular Galaxy devices, including the Galaxy S5, and while that update is still ongoing the company has already moved forward and are preparing for Android 5.0 Lollipop.
Read: New Galaxy S5 Android 5.0 Details Emerge
We've seen a number of leaks and software versions of Android 5.0 Lollipop for the Galaxy S5, and the update even started rolling out to Poland earlier this month as a small soak test before being released for major markets around the globe. Today though, the U.S. Galaxy S5 Android 5.0 update and release date have been revealed.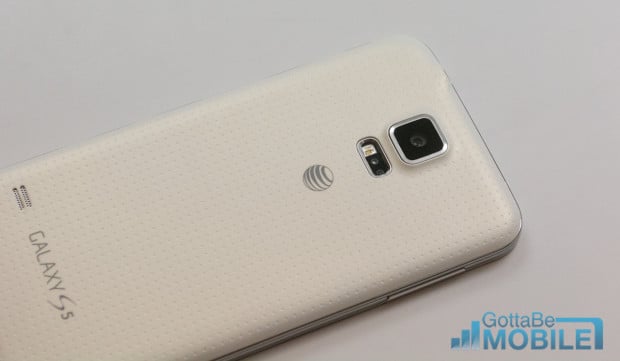 Initial leaks and rumors suggested the Galaxy S5 Android 5.0 update would arrive sometime in December, but with the month coming to a close it's looking like owners will be waiting until 2015. However, the wait won't be long as some leaked documents from a Samsung Mobile employee have confirmed they'll start in early January.
Several leaks have shown off its features ahead of time, but within the next few weeks users won't have to rely on leaks and rumors, as Samsung will start pushing Android 5.0 Lollipop to carrier versions of the Galaxy S5 in the United States in early January, then proceed with the Galaxy Note 4, Galaxy Note Edge, and eventually proceed to update the popular Galaxy S4 and Note 3 from 2013.
We've seen the Galaxy S5 get Android 5.0 in Poland and throughout Europe, but those in the United States are up next, and we'll know more details extremely soon. One Samsung Mobile retail store employee has revealed the details on Reddit, as well as a screenshot showing the company plans to update handsets in select stores (like Samsung Mobile booths in Best Buy, or the mall) and train the staff ahead of the Galaxy S5 update rollout to all carriers in the United States. That email can be seen below.
The screenshot email and info validates his claims of an early January Android 5.0 Lollipop update for the Galaxy S5 and Note 4, but doesn't have an exact date. That being said, part of the email was cutoff where the bottom mentions a reset starting on January 4th, possibly when Samsung will start pushing the update to demo smartphones in select stores, then the mass rollout from AT&T, T-Mobile, Sprint, Verizon and all other carriers will likely follow shortly thereafter.
Samsung is preparing to push the Galaxy S5 and Note 4 Android 5.0 update out in early January, then store employees are being instructed to accept the update and reinstall the Retail Mode app from the Play Store that highlights key features of the smartphone.
Read: Android 5.0 vs Android 4.4 KitKat: What's New in Lollipop
According to this verified employee the Galaxy S5, Note 4, and Note Edge are up first. Followed by the Galaxy S4, Note 3, and then the attention will turn to Samsung tablets, where those with a Galaxy Tab Pro or Tab S can expect Android 5.0 to arrive as soon as possible.
Of course, this doesn't mean all carrier versions of the Samsung Galaxy S5 will get Android 5.0 Lollipop updates in January, as all carriers have their own testing phases, and delays are possible. That being said, it looks like Samsung is prepped and ready to start rolling out Galaxy Android 5.0 updates the entire month of January, and start the year off strong by updating many key smartphones and tablets to Google's latest version of Android. Those with the device can learn more about it from our extensive Galaxy S5 How to Portal.