Galaxy S5 Developer Edition Heads to Verizon, Google Play Edition MIA
After months of waiting the brand new Samsung Galaxy S5 is officially here and readily available around the globe, and in retail stores throughout the United States.
The new Samsung Galaxy S5 is an impressive smartphone offering tons of improvements over the original. It's water resistant, has better security with a fingerprint scanner, health and wellness apps on board, the latest version of Android, and a stunning camera. There's plenty to love about Samsung's new phone, but for those who want to tinker and hack the Galaxy S5, there's another model outside of carrier stores worth waiting for.
Read: 50 Galaxy S5 Tips, Tricks & Hidden Features
Just like the Samsung Galaxy S4 and Galaxy S III before it, we'll be seeing a Galaxy S5 Developer Edition arrive for hackers and those who want to root (Android version of Jailbreak) the Galaxy S5 smartphone. Today we learned of at least one version coming soon, a Verizon Galaxy S5 Developer Edition.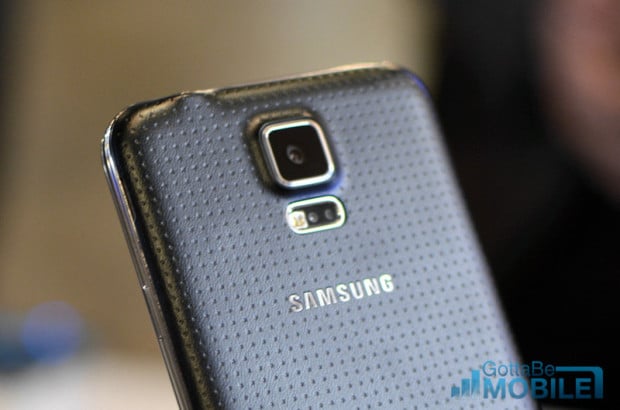 Today is the official global launch date for the new Galaxy S5, and just in time this appeared on Samsung's site. Sadly there's no price, or a release date, but the regular carrier model is $599 or $649 from most carriers. While we expect a similar price, if not $699 for the Developer edition, we can't confirm until Samsung drops the details themselves.
So what's the added benefit of buying the Developer Edition? For one it comes completely unlocked and hacker friendly. Meaning there's nothing in the way of Android enthusiast to hack the phone, install custom software (or stock Android) or even run the latest CyanogenMod ROM. It still has Samsung's TouchWiz interface, but it's easily changeable. Custom software allows users to tweak their phones as they'd like, and this is the easiest way to do so with the Galaxy S5, but it comes at a price.
Developer edition devices are essentially a way for Samsung to offer its latest device to developers or those who'd like to tweak their device. This means replacing the software like we mentioned above, but you can also remove all that Samsung and Verizon bloatware taking up precious space from your 16GB of internal storage.
Again for now there's no official price or release date, but we're expecting more details (and carriers) on the Galaxy S5 Developer edition extremely soon. Sadly the Galaxy S4 Dev edition didn't see the best support when it came to software updates, unlike HTC, so this could be something worth looking at. Your Galaxy S5 Dev edition may not get timely updates. Then again, buy it and flash the latest software yourself, that's what developer edition devices are for.
Google Play Edition?
The news of the Samsung Galaxy S5 Developer Edition brings up another important option for many consumers looking to get a new smartphone this month. And that is the Google Play Edition which is still completely missing in action.
Read: Why the Galaxy S5 Google Play Edition is Worth Waiting For
The Samsung Galaxy S4 was the first "Google Play Edition" smartphone. A partnership by Samsung and Google to offer its latest flagship smartphone with stock Android the way Google designs it, not changed and tweaked with a custom skin from Samsung. This was hugely appealing to Android enthusiasts, or those who enjoy the stock "Nexus" experience Google provides.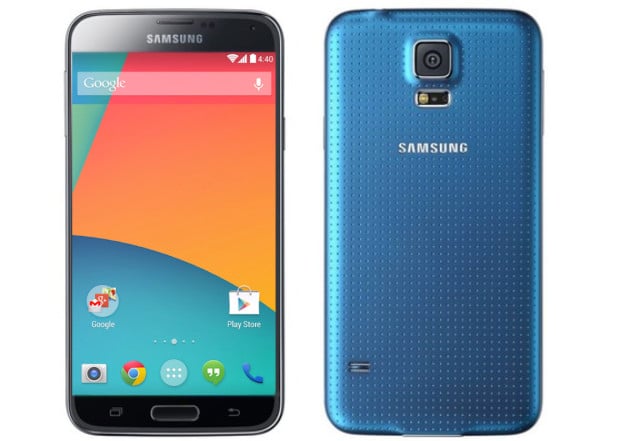 Samsung led the charge with the Google Play Edition Galaxy S4, and eventually Google offered the same stock treatment to the HTC One. Then later we saw handsets from Motorola and Sony, and a tablet by LG all arrive on the Google Play Store as "Google Play Edition" devices for consumers.
We expected the same thing with the new Galaxy S5, but Samsung's been absolutely silent on the idea of a Google edition again this year. Last month Samsung's competition announced the all-new HTC One M8, and immediately confirmed a Google Play Edition version was coming soon. In fact, it's already available and we've had one for a few days. You can learn more about the HTC One M8 GPe from our hands-on.
The day the phone went up for sale HTC and Google offered the new HTC One M8 Google Play Edition for prospective buyers, but for those who are fans of Samsung we're left waiting. A Galaxy S5 Google Play Edition is MIA, and we're not sure if one will ever arrive.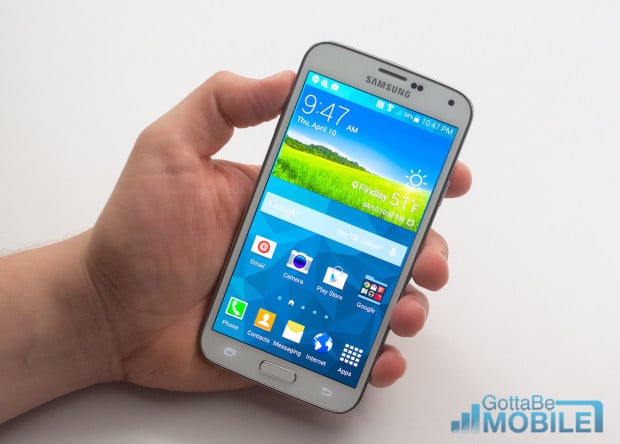 Samsung's new Galaxy S5 has a fingerprint scanner built into the home button for added security and unlock features, and even a heart rate sensor on the back for health and wellness apps. This could be part of the reason we're not seeing a Google Play edition, because those aren't things stock Android isn't built to do. Essentially offering a device with hardware features that may not fully work.
That being said, the HTC One M8 Google Play Edition runs stock Android 4.4.2 KitKat just like all GPe devices, but there's a few software additions to take use of the dual cameras on the back, and the boomsound front facing speakers. HTC and Google added only what was necessary to keep the device fully functioning, yet deliver a pure Android experience.
There's no reason Samsung can't do the same, but at the moment things aren't looking good for those hoping to get a Google Play Edition Samsung Galaxy S5 anytime soon.