Why the Galaxy S5 Google Play Edition is Worth Waiting For
Last year Google shocked many smartphone buyers and fans when they announced the all-new Samsung Galaxy S4 "Google Edition" running stock Android 4.2 Jelly Bean. No changes to the interface, no Samsung TouchWiz, just stock Android the way Google intended it to be. Will they do the same with the Galaxy S5?
The debate on whether or not manufacturers like Samsung and HTC should offer owners a way to switch to stock Android (like Nexus devices) with ease, has always been been a hot topic, but something that never has been offered. Instead, Google took it upon themselves to start offering flagship smartphones with stock Android, not manufacture skins that cover the interface and change how it looks and feels.
We now have the Galaxy S4, HTC One, Sony Xperia Z, Moto G, and even the LG G Pad tablet all running stock Android 4.4.2 KitKat, the latest version of Android. Here, we talk about why we think Samsung and Google will do this again with the Galaxy S5, and why it's worth waiting for.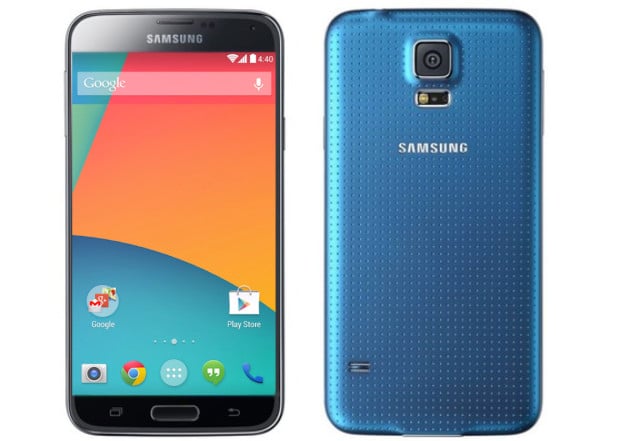 Google Play edition smartphones are sold directly by Google through the Google Play Store. They aren't in retail stores, sold by manufacturers, and aren't controlled by them either. Instead, Google sells these phones running stock Android, with a promise of quick and timely updates.
The brand new Samsung Galaxy S5 looks nice, and is chalked full of new features, S-Health apps, and heart rate monitors, but the idea of stock Android 4.4 KitKat (or even 4.5) sure sounds better. At least to many enthusiasts.
Read: Samsung Galaxy S5 Hands-On Video
Expect a Galaxy S5 Google Play Edition
Just a few months after the Samsung Galaxy S4 hit the market in 2013, Google took the stage at its annual Google I/O developer event and announced the all new Galaxy S4 Nexus, also known as the Google Play edition. The device was extremely popular and eventually went up for sale in early June. Potential Galaxy S4 buyers only had to wait a few more months, and got an entirely different experience.
With Samsung continuing to change more and more of the interface to suite its own needs, and get further from the look and feel of stock Android, many expect a Galaxy S5 Google Play Edition to become available. Myself included. Its been reported that Google will be killing off the Nexus program, and instead focus on Google Play edition (GPe) devices. If this is indeed the case, aside from a new Nexus 6, GPe devices could be the future of stock Android.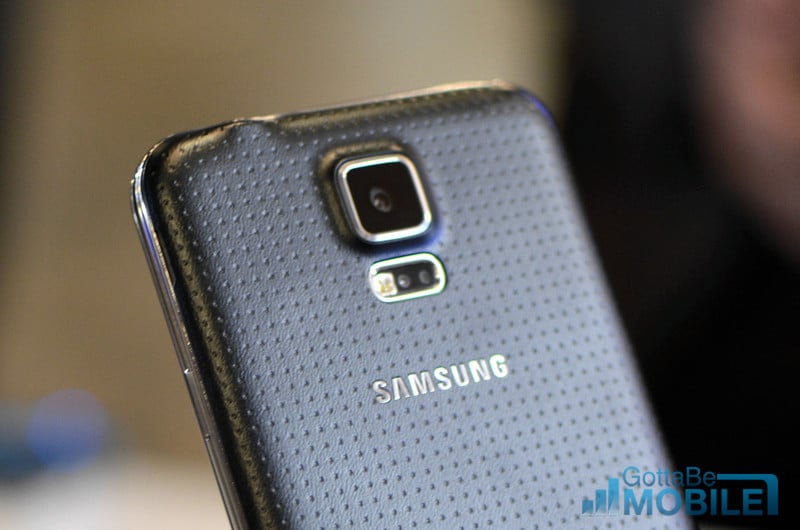 Samsung and Google recently signed a cross-licensing deal, one many thought would curb some of the tweaks to the interface, but the terms of the agreement aren't readily available. That said, a deal like that likely included another round of Google Play edition devices, most notable a Samsung Galaxy S5 GPe.
With Sony, Motorola, HTC, and now LG all offering Google Play edition devices now on the Play Store, we see no reason for Samsung to stop offering its version. Especially a flagship as important as the new Galaxy S5. There's been no confirmation it indeed is coming, but expect it to be announced at Google I/O 2014 in late June. And possibly released the same week.
Android Updates
Google Play edition smartphones are ensured (by Google) quick and timely updates to the latest and greatest version of Android. With each major release, these phones will get updated right after Nexus devices, and beat any carrier or manufacturer updates to the newest version of Android.
Just like all the GPe smartphones available now from the Google Play Store, the Galaxy S5 could join the lineup and be first to annual software updates. After Android 4.4 KitKat, Google quickly released Android 4.1 and then 4.4.2 KitKat which we have now. While Samsung, HTC, and LG all rush to get the latest software on their phones, most of which just started getting it the last 2-3 weeks, the HTC One and Galaxy S4 Google Edition phones have enjoyed it since last year. We're talking months and months early, and that is something worth waiting for.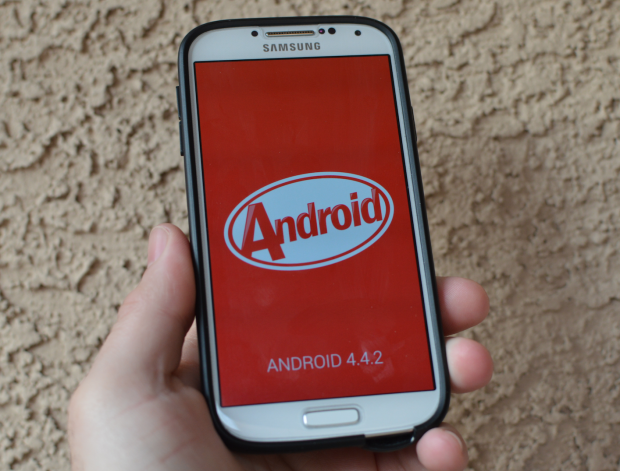 Android 4.5 or 5.0 could be announced in June this year at Google's annual developer event, rumored to be called Licorice, and if so, these devices would receive it first. Rather than wait months and months for Samsung and then your carrier to allow the update, Google will issue it within 2-3 weeks to your Galaxy S5 Google Play edition. This reason alone is why I own a Google edition device, and others will surely agree.
Latest Features
With each new version of Android comes design tweaks, but often new and improved features. When these updates arrive carriers and manufacturers take months to deliver them, and often-times Samsung removes features to make room for their own.
This won't happen with a Google Play edition device, not to mention you'll have the latest and greatest months early, just like we mentioned above. New updates and features are extremely important to any smartphone owner, and having a Google edition device is the best way to ensure you'll get them. And get them quickly.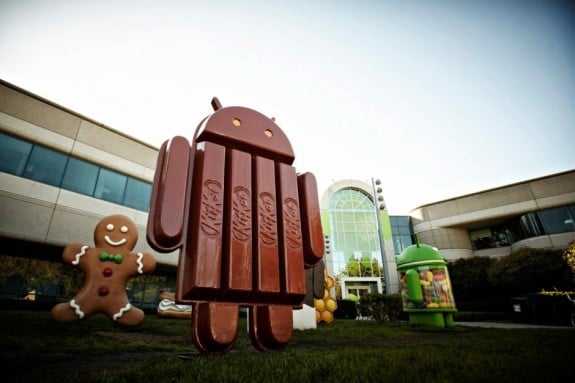 Unlocked
Google Play edition smartphones and tablets are carrier unlocked and unbranded. Instead of having a massive Verizon 4G LTE logo, or a phone that only works on AT&T bands, buying from the Play Store you'll receive a completely untethered smartphone. The Galaxy S4 Google edition works on AT&T, T-Mobile, and around the world. There's no contract required, and you can use it on a variety of carriers in the US, and abroad.
More Space for Apps & Games
It's no secret that most smartphones, especially Samsung devices, come with an array of bloatware. Both from the manufacturer, and from carriers in the US. The Galaxy S5 comes with 16GB of internal storage, but over half of that is gone out of the box. Samsung's software, interface changes, and bloatware takes up so much space there's only 8GB left. That's not a lot of room these days.
The Galaxy S5 Google Play Edition won't have all the manufacturer bloatware, or the carrier apps. That means you'll have a few Google apps and a stock Android experience. The user will get to choose what apps he wants to install, rather than having space wasted you'll never get back by carrier bloat. Although there's always the micro-SD slot of course, for expanding storage.
Competition
This year we're expecting Google to continue the trend of releasing flagship smartphones from respective partners on the Google Play Store as Google edition phones with stock Android. The Galaxy S5 makes sense, anything from Motorola (Lenovo owned) could make the list, and they're already working with Sony and LG.
That said, competing with the competition is one reason we feel Samsung will indeed launch a Google Play edition Galaxy S5 this year. Multiple rumors and reports have already confirmed a New HTC One Google Play Edition is coming soon, and Samsung will want to match them.
With a new Nexus 6 and Nexus 8 rumored for later this year, Samsung and other manufacturers will want their devices to also be available from the Google Play Store.
While we've yet to hear any concrete rumors about a Samsung Galaxy S5 Google Play Edition, expect one to arrive later this year to compete with the HTC One, Nexus 6, and any other Google Play Edition devices that may arrive throughout 2014.

As an Amazon Associate I earn from qualifying purchases.