Galaxy S5 Update Arrives Ahead of Lollipop Release
As Samsung Galaxy S5 owners anxiously await the update to Android 5.0 Lollipop, today we've learned that the Verizon Galaxy S5 is getting an update this morning with many changes, tweaks, and likely setting the stage for the incoming Android 5.0 update.
Back in February Samsung took the stage and revealed the new Galaxy S5 and released it a few months later with Android 4.4 on board, then the impressive new Note 4 arrived in late October. The Galaxy S5 is still running the latest Android 4.4 KitKat, and a new update is rolling out today for those on Verizon Wireless.
Read: 21 Amazon Galaxy S5 Cases
Over the past few weeks we've been hearing more and more about the possible Galaxy S5 Android 5.0 upgrade, and sadly the update arriving today isn't Lollipop. However, users will still want to accept the update, and below is everything you'll need to know about the Verizon Galaxy S5 software arriving this afternoon.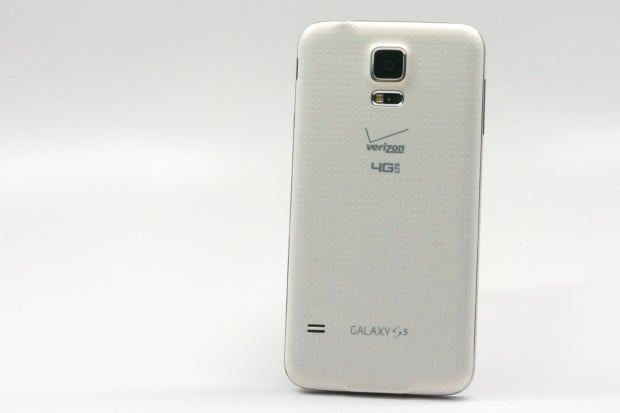 Today the Verizon variant of the popular Galaxy S5 is receiving an over the air software update that is delivering plenty of changes, bug fixes and performance improvements. While there isn't anything too special or sweet, like Lollipop, it does push some much needed fixes and changes to the smartphone ahead of the Galaxy S5 Android 5.0 updates arrival.
According to the Verizon update details webpage, the Galaxy S5 update is fixing a few major bugs and improving performance. Two things that owners will be happy to see. One in particular we've experienced on our own Galaxy S5 for months is a problem with the micro-SD being read as unavailable or blank, even when it's full of pictures, video, music, or anything else users add to the SD slot. The same issue plagued the Note 3, and this is being fixed here today, along with other improvements.
As you can see from the changelog link and image above this is a minor software update, but an update nonetheless that is fixing issues before Samsung prepares a bigger update to Android 5.0 Lollipop for the US versions of the Galaxy S5. VPN connectivity and drops were a common problem that has been curbed, and the carriers version of Google Wallet or Apple Pay, dubbed ISIS, is being replaced by Softcard. It's the same app and company, just renamed for obvious reasons.
The update is listed as software version KTU84P, and should start rolling out as of this afternoon for all Verizon Samsung Galaxy S5 owners. Typically when the details and changelog appear on Verizon's website, the over the air updates start appearing the same day, or within the next 24-48 hours.
Read: 5 Best Wallet Cases for the Galaxy S5
This means that Verizon Galaxy S5 owners can expect the update notification to arrive, and this relatively small bug fixing update should only take a few minutes and a quick reboot to complete. Of course, you can always head into settings > general > about phone > and check for software updates yourself if you'd rather not wait.
The SD card error was a major problem for many Galaxy S5 owners, so this should address that irritating bug without the loss of any data on your micro-SD cards. Of course, the bigger question is still regarding when Android 5.0 Lollipop for the Galaxy S5 will arrive. It recently begun rolling out in Poland and a few other small regions, and we're expecting US carriers to make announcements and start the rollout to Lollipop in the near future. Possibly before the end of the year.