New Galaxy S6 Case Solves Two Big Problems
The Samsung Galaxy S6 is finally getting support for a micro-SD card to expand storage and more than double the battery life, but not from Samsung. These are two of the biggest problems Galaxy S6 owners are facing but case maker Incipio looks to fix this big problem.
As many buyers know, the Samsung Galaxy S6 is the company's first flagship smartphone to arrive without a micro-SD slot that allows owners to expand the internal storage, and it doesn't have a removable or replaceable battery either. Two things that separated all Samsung Galaxy devices from the Android and Apple competition.
Read: How to Reset a Frozen Galaxy S6
Both the Samsung Galaxy S6 and Galaxy S6 have been very popular since being released back in April, but the lack of these two features have been a big problem, not to mention a big topic of debate regarding the incoming Galaxy Note 5. Read on for the latest product that fills that gap and is killing both of these birds with one stone.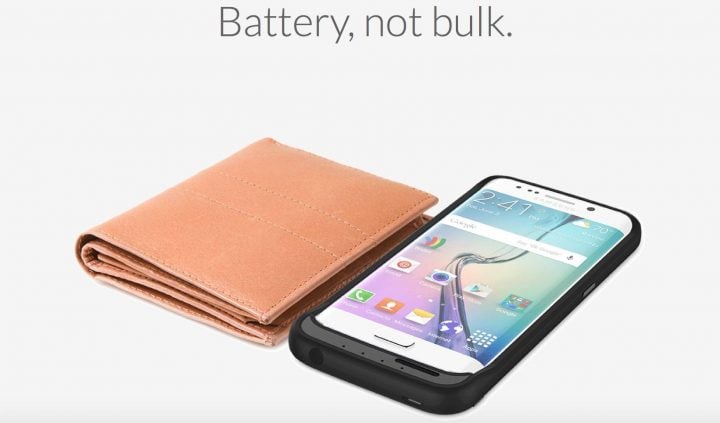 The popular case manufacturer that millions of Samsung and Apple users have enjoyed for years, Incipio, has just announced an awesome new case that looks to solve both of these huge problems. We've already shared a few impressive wallet cases, some great battery cases to make the device last longer, and even a collection of some great cases in general, but this one has an extra trick or two up its sleeve.
Incipio's new OFFGRID Galaxy S6 Battery Case more than doubles the battery life of Samsung's latest flagship smartphone, but also has a micro-SD slot built in. This means users can toss a new 128GB micro-SD card, or even SanDisk's brand new 200GB micro-SD card in the case, and get tons of storage for a relatively low price. This is much better than spending over $800 for the 128GB Galaxy S6.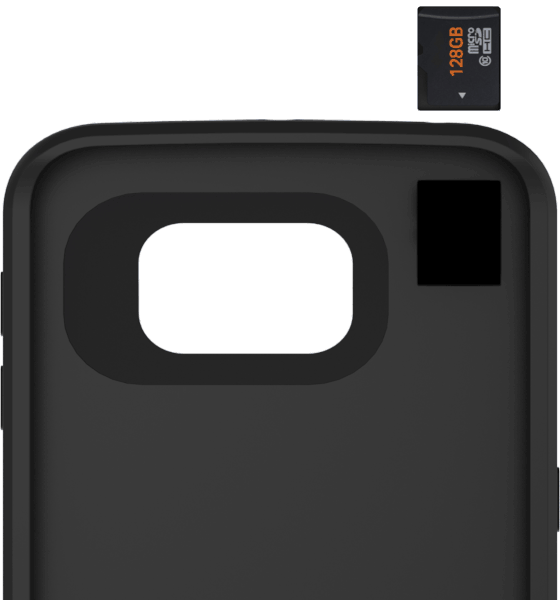 The Incipio offGRID Galaxy S6 Battery case has a built-in 3,700 mAh battery, which is much larger than the regular internal 2,550 mAh battery. This means it more than doubles battery life, and with the flip of a switch your Galaxy S6 will have tons of additional battery to recharge, extra storage, or keep on running until you get home to find a charger.
The offGRID case isn't thin by any means, but packs tons of battery life, and a slot to add a micro-SD card. Owners now can watch tons of movies added to an SD-card, then switch on the battery case when they need more power to keep enjoying content or using the device.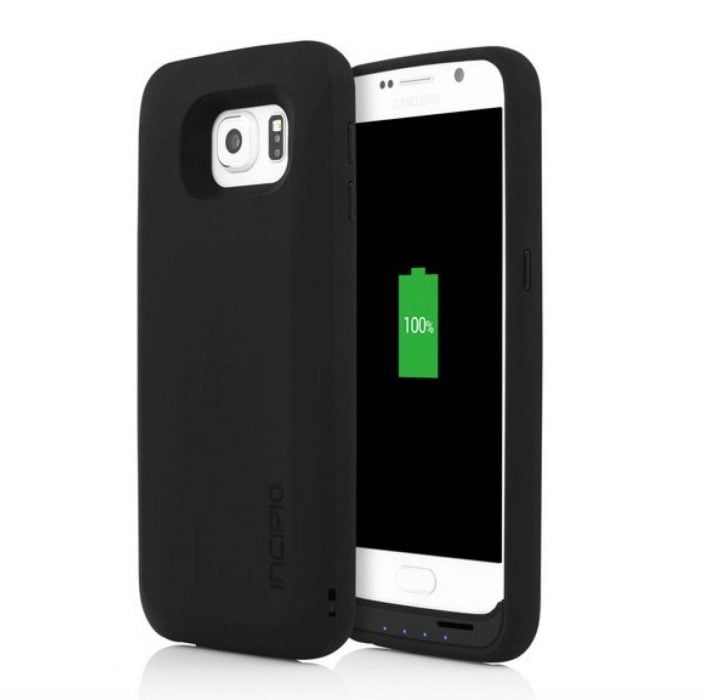 It's still a durable and rugged case that will protect the Galaxy S6 from drops or damage, it's easy to hold with a soft-touch plastic design, and wraps around the front to protect that 5.1-inch Quad-HD display from scratches. A button on the side turns on the built-in battery that recharges the Galaxy S6, and flip it the other way and you'll instantly have access to everything on the micro-SD card inside, shown in the GIF above.
However, that isn't all this impressive case has to offer. The Incipop offGRID Galaxy S6 Battery case supports Samsung's adaptive (quick) charging feature. Meaning users can go from 0 to 50% battery life in just under 30 minutes. The Incipio offGRID Battery Case is the culmination of protection and power. It even routes the downward facing speaker forward for improved sound too.
The case has Quick Charge 2.0 technology so its internal 3,700 mAh battery charges extremely quick, then the case itself features Samsung's own fast charging, so both the charger battery case and the Galaxy S6 will charge at the fastest rate possible. Add all of that to a case for protection and improved sound, and this may be the best Galaxy S6 case we've seen yet.
Interested? Incipio's new offGRID Galaxy S6 battery case is available right now for $89, and we'll be getting one in to review as soon as possible.

This article may contain affiliate links. Click here for more details.