Samsung Galaxy S6 Deals Slash Price by $100
The stunning Samsung Galaxy S6 and Galaxy S6 Edge have been available since early April, and for those looking to get Samsung's latest flagship smartphone without paying the full price, we have two excellent Galaxy S6 deals below that will save buyers $100.
Back in May for Memorial Day T-Mobile announced an impressive deal offering buyers double the storage for free. Essentially letting buyers get the T-Mobile Galaxy S6 with 64GB of storage for the price of the 32GB model, saving buyers $80. However, today two new and similar deals are available for T-Mobile, and other carriers.
Read: 5 Best Galaxy S6 Wallet Cases
With the LG G4 now available with plenty of deals as well, doubling its storage and battery life, Samsung and partnering carriers in the United States are pushing back. Below is everything you need to know about two Galaxy S6 and Galaxy S6 Edge deals saving buyers around $100 on the new phone.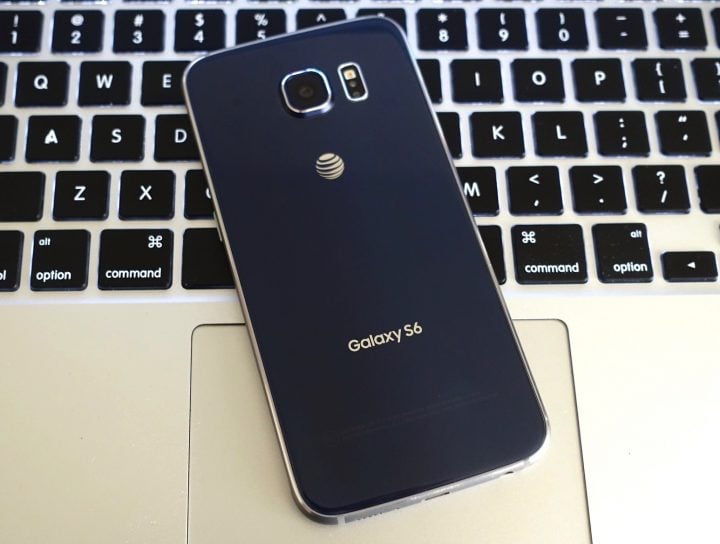 Samsung's Galaxy S6 is the first Galaxy device in years to come without a micro-SD slot for user expandable storage, and as a result, many owners have been frustrated by the higher cost of spending more money on the 64GB or 128GB model. If you've been waiting to get the Galaxy S6 and missed T-Mobile's deal last month, an even better one is now available.
This morning T-Mobile confirmed the same double your storage for free deal is live again, available from today until June 27th, but this time they're also letting potential buyers get the 128GB Galaxy S6 for the price of the 64GB version, saving a little over $100.
The deal is available online now, and runs from June 24th to June 27th in select stores. Users can get the 64GB Galaxy S6 for the price of the 32, or the 128GB for the price of the 64GB, which is a savings of $80 or $100. Sadly this deal is exclusive to T-Mobile. Get one right here.
Samsung $100 Off Deal
Luckily though, T-Mobile isn't the only one offering this deal, and Samsung has recently launched a promotional website offering similar savings. Instead of $80 savings from T-Mobile, those who buy the 64GB Galaxy S6 or Galaxy S6 from any US carrier at full price, are eligible for a $100 mail-in-rebate, giving buyers back $100.
This isn't as good as the T-Mobile deal as you'll be paying full price and waiting 6-8 weeks for a mail-in-rebate, vs just instant savings, but it's at least one more way to get arguably one of the best smartphones on the planet for $100 less.
Looking through the Samsung deal or terms and conditions doesn't mention anything about the Galaxy S6 on T-Mobile being excluded. This means that those who snag the 64GB Galaxy S6 on T-Mobile may be eligible for the additional $100 rebate from Samsung, truly making the Galaxy S6 extremely cheap and worth grabbing right now.
It's also worth noting the T-Mobile Galaxy S6 and Galaxy S6 Edge are the only devices in the United States that have already been updated to Google's latest Android 5.1.1 Lollipop update. These deals won't last long so head into a nearby store and get a new Galaxy S6 today. Those on T-Mobile will instantly get the savings, while others will need to hit the Samsung promo link above, fill out the forms, submit a receipt, and get a mail-in-rebate at a later date.
Get a new Samsung Galaxy S6 while these deals are still available, then check out our 65 Galaxy S6 Tips & Tricks to learn everything you need to know about your new phone.

This article may contain affiliate links. Click here for more details.