Galaxy S6: T-Mobile Jump vs Payments vs Off Contract
When you go to buy the T-Mobile Galaxy S6 you don't have as many plan and pricing options as on other carriers, but you still face an important decision about how you will pay for the new phone and how fast you want to upgrade your Galaxy S6 to a Galaxy note 5 or another device. This is easiest to decide and build in to your payments now, instead of a year after you buy the device.
You might think that T-Mobile Jump is the only way to pay for a new phone from T-Mobile, but if this is your first time upgrading in a while you may be surprised to learn that there is a standard payment plan and you can still buy the Galaxy S6 off-contract. The one thing you can no longer do is buy a Galaxy S6 on a T-Mobile two-year contract. The carrier no longer offers service contracts and the plan options are simpler than they once were.
Read: Which Galaxy S6 Color Should I Buy?
In this article we compare the T-Mobile Jump, T-Mobile monthly payments and buying off contract or unlocked from T-Mobile — to make sure that you buy the right plan and options.
The overall goal is to help you get the plan and payment plan that you want. T-Mobile Jump is $10 more per month, but you get a good amount of value with that plan. If you are already buying insurance on the phone, you are likely better off to use T-Mobile Jump, which also includes insurance on the phone.
The two biggest ways to buy the T-Mobile Galaxy S6 are with monthly payments and with the Jump plan.
You can also buy it off contract, but this basically puts the full purchase price up front instead of spread out over two years. With this option you can upgrade at any time or leave T-Mobile at any time. If you buy an unlocked Galaxy S6 from another source you may pay a little more and you will also miss out on the T-Mobile WiFi calling features. If you buy off-contract from T-Mobile this is not an issue.
The T-Mobile Monthly payments still tie you to T-Mobile but with a payment for your phone instead of with a contract for service. You can pay off the phone early if you want to leave.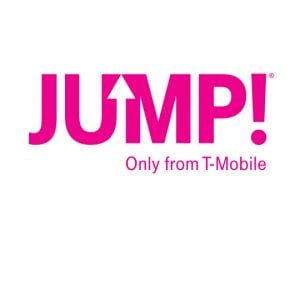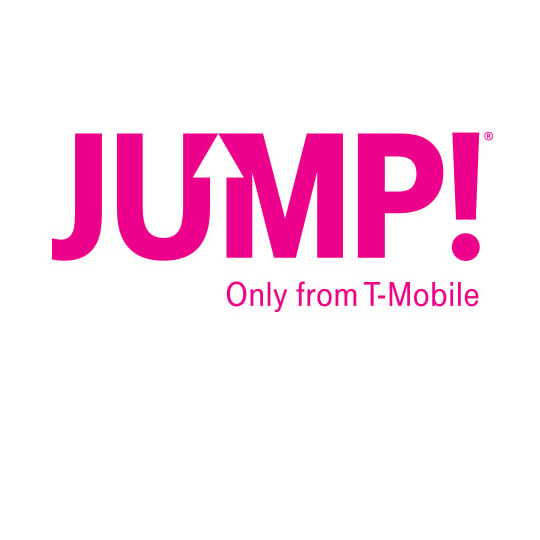 For $10 more per month you can add T-Mobile Jump to your Galaxy S6. With this option you can upgrade faster and you get insurance that is normally a $8 value plus Lookout Mobile Security. Here are the T-mobile Jump details;
Pay 50% of your device cost to be eligible for upgrades.
Trade-in pays off your current EIP balance, so you can pay the same price as a new customer for a new device.
Also includes Premium Handset Protection® and Lookout Mobile Security®.
The catch here is that you need to pay 50% off before you can Jump to a new phone and you must trade-in the old phone to do so. For many users this is worthwhile, but you'll want to think about what you normally do with an old phone. If you typically give to a family member to upgrade then you may not want this option. Although you get insurance against loss, theft and mechanical failures, the deductible to make a claim is $175, so keep that in mind. You can add Jump to any plan within 14 days of purchasing your phone.
Here's how the prices compare for buying the T-Mobile Galaxy S6 with a 3GB plan.
T-Mobile Jump vs Payments vs Off Contract
| T-Mobile Options | Due at Purchase | SIM Card Kit | Monthly Payments | Monthly Service 3GB | Total Cost 1st Year | Total Cost Two Years/ End of Payments |
| --- | --- | --- | --- | --- | --- | --- |
| T-Mobile Payment Plan | $0.00 | $15.00 | $28.33 | $50 | $955 | $1,895 |
| T-Mobile Jump | $0.00 | $15.00 | $38.33 | $50 | $1,075 | $2,135 |
| T-Mobile Off Contract | $679.92 | $15.00 | $0.00 | $50 | $1,295 | $1,895 |
While the T-Mobile Jump plan is $240 more expensive after two years, if you want to upgrade after one year, you are only paying $120 for that privilege. This also includes the insurance that is normally $8 a month, so if you typically buy insurance your actually only paying $24 for the privilege to upgrade after one year.
Read: How Much Galaxy S6 Storage Do I Need?
For users who don't buy insurance and who don't need to upgrade early the T-Mobile payment plan is still a better deal than buying off contract in many cases. this lets you spread your payments over two years without any interest, so you can use the money in other ways.
With any of these options you get T-Mobile Data Stash to carry over unused data to the next month, WiFi calling and other handy features like Music Freedom that doesn't count music streaming from many popular streaming services against the data that you use.
Currently there is a T-Mobile Galaxy S6 deal that includes a free year of Netflix with the purchase of the Galaxy S6.If you choose a Galaxy S6 with more than 32GB of storage you need to pay $99 or $199 down when you buy the phone.
9 Exciting Galaxy S6 Cases
OtterBox Galaxy S6 Cases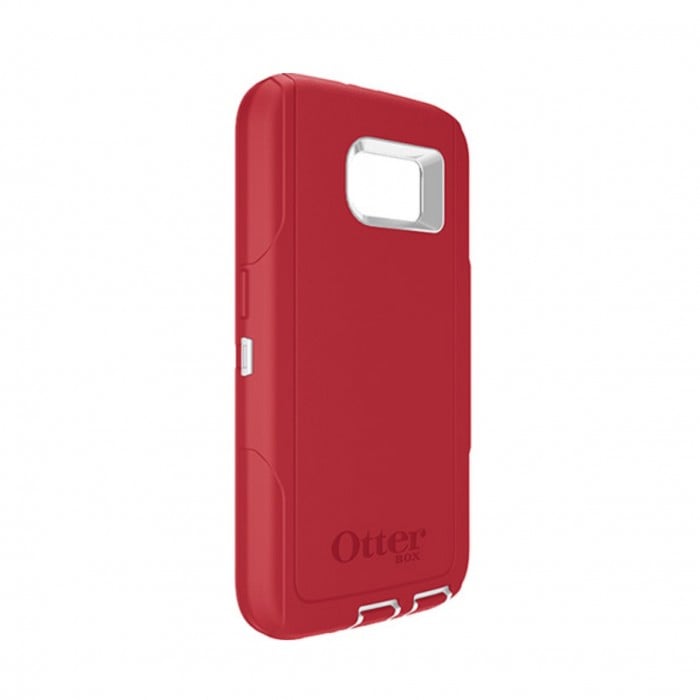 Users that need a lot of protection should check out the Galaxy S6 OtterBox cases including the Defender and Commuter series that offer a lot of protection for the device.
OtterBox Defender Galaxy S6 cases come in seven colors for the shell and seven for the cover, allowing users to combine to get the color scheme they want. The case is $49.95 and there are higher-priced options with RealTree camo and with sports teams on the back. This case includes a screen protector and port covers to keep dust out of the ports. OtterBox Defender Review.
The OtterBox Galaxy S6 Commuter case is slimmer with less protection, but a more pocketable size that appeals to many users. The dual-layer protection can absorb drops and it includes a stick on-screen protector. This case is $34.95 with the same variety of color options. OtterBox Commuter Review.

As an Amazon Associate I earn from qualifying purchases.