Galaxy S7 vs Nexus 6P: What You Need to Know
The Galaxy S7 and Nexus 6P both represent the best product available from leading manufacturers like Samsung and Google. Now that the new Galaxy S7 and Galaxy S7 Edge has been announced and are coming soon, buyers have a tough choice. Here we'll be comparing Samsung's new flagship phone to the latest and greatest from Google, the Huawei Nexus 6P.
Google's Nexus 6P was released back in October of last year, and has plenty to offer in order to compete with new smartphones coming out in 2016. Featuring a beautiful metal design, a great camera, fingerprint scanner, and the latest Android 6.0.1 Marshmallow release. However, Samsung's new Galaxy S7 has all that and more.
Read: Galaxy S7 Release Date, Specs & Hands-on Video
At this point buyers know everything about the Nexus 6P and phones like the older Galaxy S6. The details below will help buyers choose between the Nexus 6P, and the new Galaxy S7 or Galaxy S7 Edge that was announced on February 21st, which will be released on March 11th.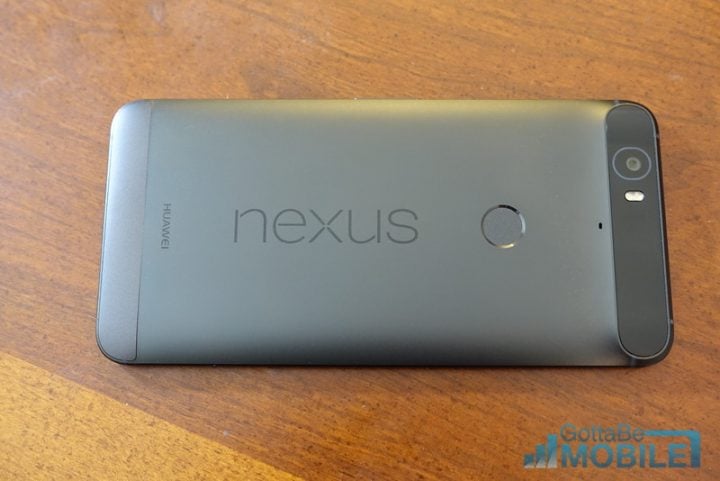 As we all expected, many of the Galaxy S7 rumors that were floating around since as far back as September and October were extremely accurate. Nothing was kept a secret. Samsung didn't release any huge 6-inch screens like some reports, but we do have a much improved Galaxy S7, and a bigger Galaxy S7 Edge that can take the Nexus 6P head-on.
Samsung took everything buyers loved about the Galaxy S6 and its premium design, and added features from older phones like water resistance, a micro-SD card and other things to make one compelling smartphone. The Nexus 6P has some things it does better, and lots of pros, but so does the Galaxy S7 and S7 Edge. Here's what prospective buyers need to know about both before buying one, or upgrading to Samsung's latest.
Galaxy S7 Release Date
For starters, when will the Galaxy S7 and Galaxy S7 Edge be released? Right now. Pre-orders went live on February 23rd with a free Gear VR headset for select buyers, and T-Mobile is shipping phones to buyers right now, ahead of the March 11th release date around the globe.
Samsung confirmed the Galaxy S7 release date was March 11th, and stated it will be available from all major US carriers, smaller carriers like MetroPCS and Cricket, and around the world come March 11th. Meaning the wait is almost over. If you're on T-Mobile, you could have it already. AT&T is shipping on March 7th too, ahead of Samsung's promised release date.
The Nexus 6P has been available since late October, and recently saw a price cut on the Google Store. It's now only $499, which we'll talk about more below.
Galaxy S7 Design
Many will be happy to know the Galaxy S7 looks very similar to the Galaxy S6 from last year. There are a few very subtle changes, but nothing too crazy. That said, it will be a very different phone that's better, faster, more powerful, has better battery life and more. Like Apple it may look the same, but it's actually a huge upgrade in every aspect.
The overall look is nearly the same from the front. The Black model doesn't have silver accents on the fingerprint scanner or the earpiece speaker, but the silver and gold models do. Giving it a cleaner front face. The front camera is slightly bigger as it has a wide-angle 5 megapixel f/1.7 lens, but otherwise the entire device looks nearly identical.
Samsung's Galaxy S7 has the same all glass and aluminum design, camera on back, fingerprint scanner in the home button and more. The back is now rounded, like the Nexus 6P or Galaxy Note 5, which makes it feel thinner in the hand than it actually is, and easier to hold. Both the Galaxy S7 and Nexus 6P have a beautiful metal design in Black and Gold. Then the Galaxy S7 Edge comes in silver, like the Nexus 6P.
Samsung kept the same 5.1-inch 2560 x 1440 Quad-HD S-AMOLED display for the Galaxy S7, and increased the Galaxy S7 Edge to 5.5-inches for those that want a bigger display. Meaning those considering this over the Nexus 6P need to know it's screen is slightly smaller. The Nexus 6P has a 5.7-inch screen. That said, the Nexus 6P is a much larger phone due to the dual front facing speakers.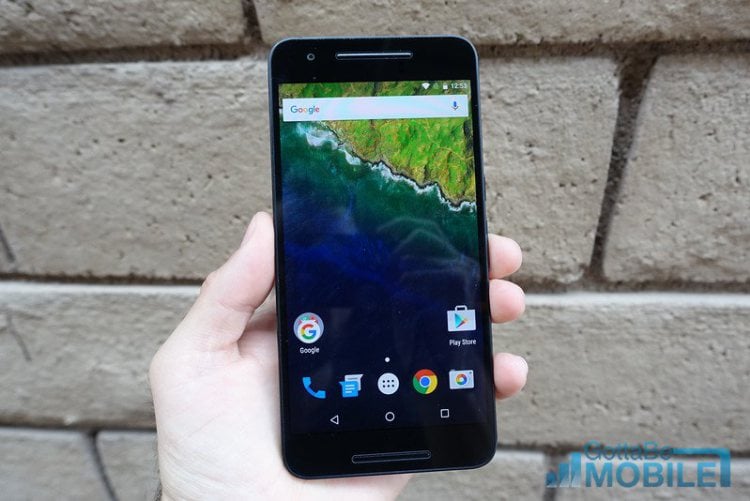 There are three very important changes to the Galaxy S7 design though, all of which have more to offer than Google's Nexus 6P. The Galaxy S7 is IP68 dust and water resistant. It can be submerged in nearly 5ft of water for over 30 minutes with no problem. Samsung also added a bigger 3,000 mAh battery, and a 3,600 mAh battery in the Galaxy S7 Edge. Then last but certainly not last, Samsung heard the world's complaints, and returned the micro-SD slot. It's on top inside the SIM card tray. Now owners can add a 200GB micro-SD card full of photos, video and more.
The Nexus 6P doesn't have a micro-SD slot, but does come in 32, 64, or 128GB storage options, all of which still cost less than the Galaxy S7 Edge.
Galaxy S7/Edge vs Nexus 6P: Specs
These are two powerful phones, but with the Galaxy S7 and S7 Edge being newer, it has slightly upgraded internals in some aspects. Both phones are thin, have powerful processors, fingerprint scanners, and take great photos. It's the other small details users will want to know about, and here is everything you need to know about both.
Galaxy S7 Specs

5.1-inch 2560 x 1440 Quad-HD Display (5.5-inch Galaxy S7 Edge)
Quad-Core Qualcomm 820 Processor with 4GB of RAM (Exynos outside the US)
32 GB of storage with a micro-SD slot (up to 200GB)
New 12 "Dual Pixel" Rear Camera with f/1.7 aperture, OIS and more
3,000 mAh battery with Fast Charging, Wireless Fast Charging (3,600 on Galaxy S7 Edge)
Android 6.0.1 Marshmallow with TouchWiz
Fingerprint Scanner
IP68 Dust & Water Resistance
Always-on display feature
Flat Design (nearly no camera bulge)
more
As you can see above, the Samsung Galaxy S7 sounds pretty good. The Snapdragon 820 processor and 4GB of RAM will make it faster, smoother, and perform great. Gaming, multi-tasking and more should all benefit from this, not to mention battery life. The micro-SD and battery were two things Samsung really needed to address, and they nailed them both.
Nexus 6P Specs
5.7-inch 2560 x 1440 Quad-HD Display
8-Core Snapdragon 810 Processor with 3GB of RAM
32/64/128GB storage options, no micro-SD card
12 Megapixel Camera, 8 MP f/2.4 front camera
Android 6.0.1 Marshmallow (Stock Android, faster updates)
3,450 mAh battery with Rapid Fast Charging
Fingerprint Scanner on back
Light Camera bulge on top
USB Type-C port for charging, sync, and Quick Charge
Dual Front-Facing Speakers
more
As you can see, there are multiple differences. The Galaxy S7 Edge has a bigger battery, and only a quad-core processor vs the 8-core chip in the Nexus 6P. That said, it's Qualcomm's replacement for the 810 in the Nexus 6P, which should be 40% faster, more efficient, better on battery life, improve gaming performance and more. The Galaxy S7 with 4-cores should be a faster phone. Technically, we'll have to see how Samsung's TouchWiz interface over stock Android performs.
Other notable differences is the Galaxy S7 has a micro-SD slot, something no Nexus has offered except the original Nexus One. Meaning owners can add extra storage, and don't have to buy a bigger model. The Galaxy S7 is also IP68 dust and water resistant as mentioned above. That's a big one. Yes the Nexus is "splash resistant" to a degree, but no where near the IP68 certification of Samsung.
However, the Nexus 6P has a bigger screen, decent battery life, will get updates faster than any smartphone on the planet straight from Google, and has better sound with two loud and crisp front facing speakers. Something many owners love.
Both phones are premium top-tier devices made of aluminum and loaded with features. At this point it's more of a personal preference with screen size, and whether owners want stock Android, or would like a fancy head-turning curved display with the Galaxy S7 Edge.
Galaxy S7 vs Nexus 6P: Camera
Yes, the Galaxy S7 camera is only 12 megapixels, compared to the 16 megapixel camera everyone raved about and loved in the Galaxy S6. However, Samsung's new camera has some impressive technology that could make it the best camera inside any smartphone ever released.
The Galaxy S7 features the first "Dual Pixel" camera sensor for a smartphone. It has a huge 1.5um pixel size, and a blazing fast f/1.7 aperture that could potentially rival some DSLR cameras. It's that good. The phone uses all of the pixels to have an extremely fast and accurate auto-focus, image stabilization for clear photos, and more.
Samsung claims it captures nearly 95% more light than other competing smartphone cameras, and does it faster. Meaning stunning photos, great indoor or low light photography, and image stabilization to cap it all off for amazing videos in 4k and more. The Nexus 6P has a similar big-sensor in it's 12.3 megapixel camera, and Google raved about it. However, Google didn't add image stabilization, as it said the sensor was so big the phone didn't need it. Samsung added image stabilization, should focus faster, and likely be a better phone in the camera department.
We haven't had a chance to fully test out the new Galaxy S7 camera yet, but with Samsung boldly saying it blows away the iPhone 6s Plus camera in every aspect, it should be rather impressive once it arrives on March 11th. The Nexus 6P won awards for the camera, but Samsung really brought it this year. We'll try both soon enough.
Galaxy S7 Battery Life
One of the biggest complaints last year about the Galaxy S6 and S6 Edge was battery life. For a big powerful phone Samsung only added a small 2,550 mAh battery. Even the Galaxy S5 from 2014 had a bigger 2,800 mAh battery inside. This was unacceptable, and the Galaxy S6 didn't last nearly long enough.
As we said above, Samsung completely fixed that this year. The screen, new Snapdragon 820 processor, Android 6.0 and more are all more efficient, so battery life should be much improved. Add in the fact that the Galaxy S7 and Galaxy S7 now have a 3,000 and 3,600 mAh battery, this phone should last far longer than the model last year. Compare the Galaxy S7 Edge with a 5.5-inch screen and a 3,600 mAh battery to the bigger 5.7-inch Nexus 6P with a 3,450 mAh battery, and Samsung should once again win here. The smaller Galaxy S7 may not last as long though.
Both phones have quick charging technology too. Google is using rapid charging thanks to the USB Type-C port putting out a lot more power, and recharging the phone enough for 7 hours after just 10 minutes. After 20 minutes on the charger it's over 50%. Samsung is using a similar thing called Quick Charge 2.0, not 3.0, which recharges from 0-50% in 25 minutes, and fully recharges the phone in about 75 minutes.
At the end of the day these phones are some of the best in terms of battery life, build quality, recharge speeds and more. It really is a hard choice, and buyers will need to decide what they want more. Stock Android, smaller screen, water resistance, and other things.
Carriers, Pricing and More
The Galaxy S7 and Galaxy S7 Edge will be released on all major carriers, but the color and storage options are different this year. They only have a 32GB model (but it has a micro-SD slot) and the Galaxy S7 comes in Black or Gold. Then the Galaxy S7 Edge comes in Black, Gold or Silver.
Read: Galaxy S7 Pre-Order Date & Time
Again, all carriers will release the Galaxy S7 on March 11th. And the Nexus 6P is readily available on the Google Store, but carriers don't offer it. The Nexus 6P works on all carriers, including Verizon, but you have to buy it right from Google. That's a big deal because you're paying up-front, vs monthly payments on the Galaxy S7 or S7 Edge as detailed below.
It looks like the Galaxy S7 costs around $680 (give or take a little) and the Galaxy S7 Edge is $760-$790 depending on carriers. Sprint is asking the least, while AT&T is cheaper on a month-to-month basis. Here's the Galaxy S7 pricing.
AT&T: Galaxy S7 is $23.17 per month for 30 months = $695.10
Verizon: Galaxy S7 is $28 per month for 24 months = $672
T-Mobile: Galaxy S7 is $27.91 per month for 24 months = $669.84
Sprint: Galaxy S7 is $27.09 per month for 24 months = $650.16
US Cellular: Galaxy S7 is $28 per month for 24 months = $672
The Galaxy S7 Edge is only a few dollars more per month from each carrier, which ends up putting the total price a little over $750 for Samsung's new 5.5-inch flagship water-resistant smartphone.
Google's Nexus 6P on the Google Store costs $499 for the 32GB model, $549 for 64GB, and $649 for 128GB. All cheaper than the Galaxy S7. However, you can always add a micro-SD card to Samsung's phone, and make payments to carriers.
All said and done the Galaxy S7 and Galaxy S7 Edge look to be some of the best phones ever released by Samsung, and really give Google and other manufacturers a run for their money.
Those with the Nexus 6P probably won't be upgrading, as it isn't all that worth it, but someone trying to decide between the two, have a tough choice to make. They both have pros and cons from quick updates and bigger screens, to longer battery life, micro-SD slots and IP68 water resistance. Take your pick, and enjoy.

As an Amazon Associate I earn from qualifying purchases.