Samsung Galaxy S7 Warranty: What You Need to Know
Users can buy a Samsung Galaxy S7 warranty or a Galaxy S7 Edge warranty directly from Samsung and extend their protection for an additional year. While the Galaxy S7 is water-resistant, Samsung's warranty protects against water damage, broken screens, and general device failure. Covering almost any situation.
For many smartphone buyers this is a better option than paying $10 or more per month for insurance from carriers, as this is an actual Galaxy S7 warranty. What Samsung offers is similar to AppleCare+ for the iPhone. Owners will work with the manufacturer for fast replacements, exchanges and support.
Read: 15 Exciting Galaxy S7 Edge Cases
It's called Samsung Protection Plus, and has actually been around for a few years but isn't widely advertised, even though it is a great option for owners. This is a separate purchase aside from the Galaxy S7 or S7 Edge, and needs to be added shortly after getting your new phone. Read on for more information.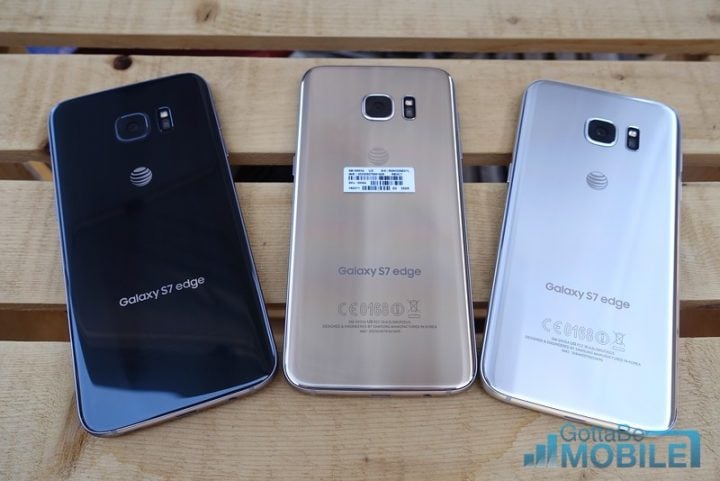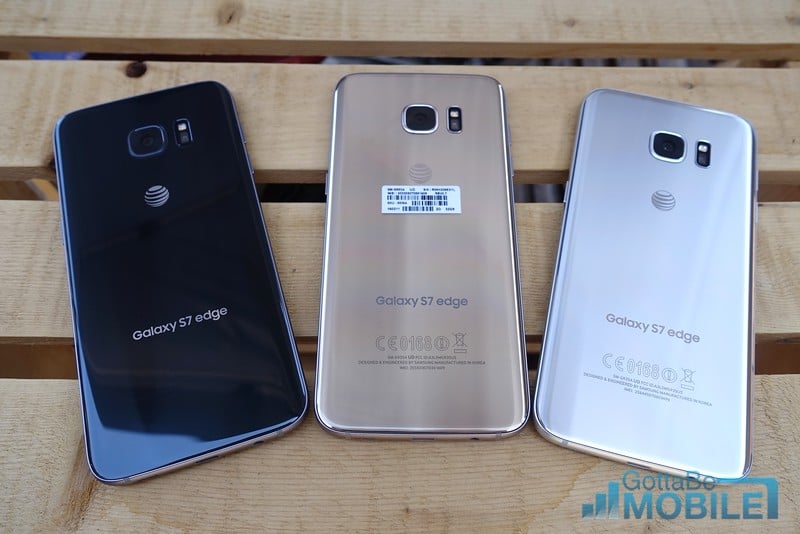 What is Samsung Protection Plus?
Previously known as Samsung Protection Plus Mobile Elite, which was a mouthful, is now just Samsung Protection Plus and it's very straightforward. Owners can get this Galaxy S7 warranty for rather cheap, not to mention for other devices like the Galaxy S6, S6 Edge Plus, Galaxy Note 5 and other Samsung smartphones or devices.
Those looking to get a Galaxy S7 or Galaxy S7 Edge warranty can buy Samsung Protection Plus for $129, and is a full two-year warranty against damage, failure, and other situations.

It's advertised as a two-year Galaxy S7 warranty, but all it essentially is doing is adding an additional 1-year to the existing 1-year Galaxy S7 or Galaxy S7 Edge manufacturer warranty all users get when they buy a phone from Samsung.
What Does the Galaxy S7 Warranty Cover?
One highlight aspect of Samsung Protection Plus has always been replacing a device that was damaged by water, but that shouldn't be a problem this year. Both phones are IP68 dust and water resistant, up to 5ft for over 30 minutes. That said, water damage can still happen, especially if something like soap from a washing machine is added to the situation.
As a result, many owners will want to know everything this Galaxy S7 warranty covers. Here's what we've learned right from Samsung.
Covers accidental damage from handling – drops, spills, and/or cracked screens
Covers electrical and mechanical failures after the manufacturer's warranty expires
Next business day replacement shipping, Monday-Friday, once a claim is approved
Customer support open 7 days a week (9AM – 9PM EST) by calling 1-866-553-3239
Up to 2 replacements in a 12 month period for accidental damage claims
It's worth nothing that while this covers a lot of different situations, there is nothing for lost or stolen smartphones, so use caution and maybe even install Google's Android Device Manager to track a lost or stolen Galaxy S7.
Owners can call Samsung support 7-days a week at the time and numbers listed above, file a claim, and often get a replacement sent within one day with next business day shipping. However, there may be a delay or a period owners will be without a phone if they choose slow shipping to send the device to Samsung for the Galaxy S7 warranty replacement program.
Samsung offers two replacements in a 12-month period, which is nice in case of a water damaged device or a cracked Edge display.
How to Buy a Galaxy S7 Warranty?
The warranty for devices like the Galaxy S6 or older smartphones is only $99, but sadly those who have the latest and greatest or a curved screen will be paying a little bit more. A Samsung Galaxy S7 or Galaxy S7 Edge Warranty is $129 directly from Samsung.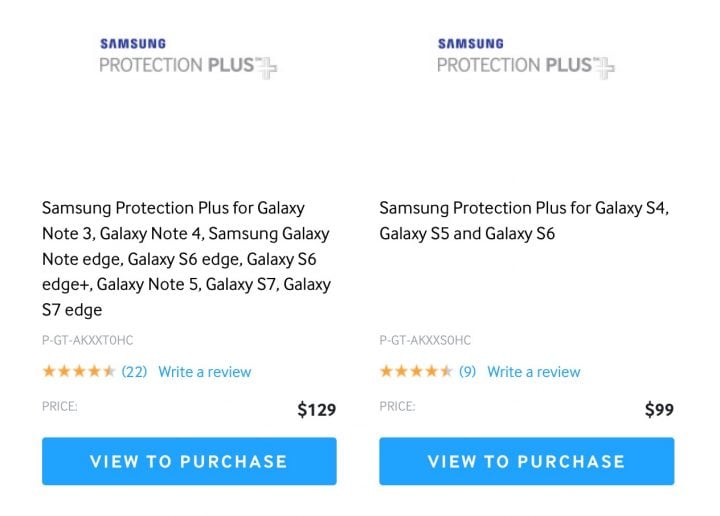 This is a good option for many Samsung smartphone owners, as it ensures fast and accurate service right from Samsung themselves. However, another option and great alternative is the SquareTrade Galaxy S7 warranty that is only $5 a month or $119 up front for two-years. SquareTrade has three different options to choose from as well.
We'd recommend users read the fine print to know exactly what to expect for the $129 they'll be spending. Some of the smaller details are in replacements, as mentioned below. There is also mention of a "deductible, if applicable" for repairs, so keep that in mind. This may not be a free replacement.
Samsung replacements can come in three different forms: a new, repaired, or refurbished product. Or issue a cash credit equal to the value of the replacement product, and last but not least provide a settlement equal to the value of the replacement product, not to exceed the maximum replacement value of the original product less any applicable deductible.
Overall the Samsung Protection Plus plan is a great option for those seeking a Galaxy S7 warranty. It covers the device for a full two-years, isn't too expensive, and is the best route considering it comes directly from Samsung.
Protect your shiny new smartphone, but in the case of an accident you'll want to have a backup plan as we've detailed above. While you're here, check out these great Galaxy S7 Screen Protectors.