Galaxy S7 Release Rumored with Gear VR Surprise
At this point we know nearly everything about the upcoming Samsung Galaxy S7 and Galaxy S7 Edge, not to mention a potential release date. However, today a new rumor suggests buyers are in for a surprise, as Samsung could offer a free Gear VR headset for buyers.
The Galaxy S7 has leaked more than any Samsung smartphone in the past few years, giving prospective buyers a great idea of what to expect. From official press photos, color variants, specs, camera details and more. And now we're starting to hear about Galaxy S7 pre-orders and Galaxy S7 deals as well.
Read: Galaxy S7 Edge Release: Everything We Know So Far
This week an unconfirmed report from Android World claims that their insider sources have all the details about the Galaxy S7 pre-order and release date, and deals that will go along with it. Stating the Galaxy S7 and S7 Edge will be available for pre-order February 21st, the day it's announced. Read on for more details.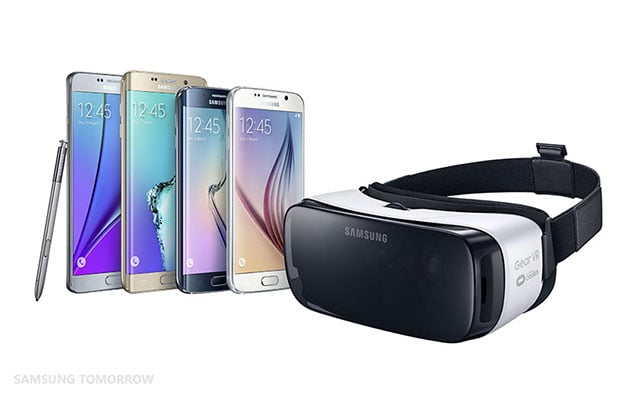 Apparently the Samsung Galaxy S7 and Galaxy S7 Edge will go up for pre-order the same day they're announced, which has been confirmed for February 21st. This report suggests pre-orders will end on March 10th, which aligns with all previous rumors of a March 11th release date in the United States.
That being said, this information is for the launch in the Netherlands, not the U.S. but Samsung could be aiming for a global release date for almost all regions, like we saw with the Note 5.
To make things more exciting, Samsung will apparently be giving out a free Samsung Gear VR (virtual reality) headset to everyone who pre-orders the new Galaxy or the bigger 5.5-inch Galaxy S7 Edge. This is a $99 value, and one of their most popular products as of late. And while the verdict is still out on whether or not VR is worth buying, or will be a technology that sticks around, it's still fun to try especially if it's free.
Read: 7 Exciting Samsung Galaxy S7 Specs
And lastly, this source claims that in most regions including the Netherlands, Samsung will launch both phones with 32GB of storage in three colors. We've seen in leak in Blueish Black, Gold and Silver, but most likely a white version will be available as well. We're not sure which regions will get what, but typically the US only gets two colors at launch, and exclusives for the others come at a later date.
For now this is only a rumor, but giving away a free Samsung Gear VR would be a nice incentive for potential buyers to pre-order the impressive new Galaxy S7 and Galaxy S7 Edge the first few weeks it's announced, rather than wait for the release date later in March.
At it stands right now the Galaxy S7 and Galaxy S7 Edge are confirmed to be announced on February 21st, and we're hearing mixed reports of a March 4th and March 11th release date. Stay tuned for more details, and we'll update the moment we confirm when it will hit shelves, if the Gear VR deal is real and more.