Galaxy S7 vs Galaxy S4: What Buyers Need to Know
The newly announced Samsung Galaxy S7 is finally coming soon, and potential buyers still enjoying an older Galaxy S4 are likely wondering what's new. Millions of Galaxy S4 owners ready for an upgrade may have skipped the Galaxy S6 due to no micro-SD card or removable battery. For those who did, below are some key changes that makes the Galaxy S7 a great next phone.
On February 21st the new Galaxy S7 and Galaxy S7 Edge were both announced, went up for pre-order a few days later, and will be available early next month on March 11th. Here's how Samsung's latest compares to the old and aging Galaxy S4, and what makes it a much better phone.
Read: Best Galaxy S7 Deals
The Galaxy S4 was one of Samsung's most successful phones. It had a great design, slim bezels around the screen, a powerful processor and a great camera for its time. Over the years though, Samsung's added water resistance, a premium all metal design and more. This time around Samsung combined everything they've learned into one well-rounded phone that buyers should be interested in.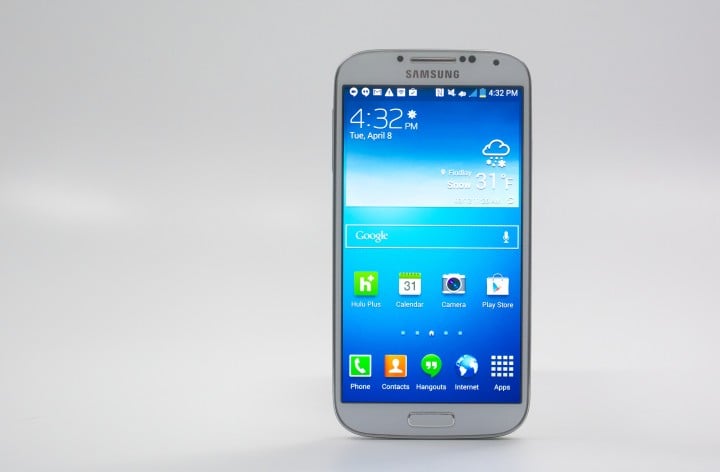 Of course the Galaxy S7 will be a better phone than the Galaxy S4, simply because all these years later everything has changed and improved. We have a metal design, a fingerprint scanner, the latest version of Android and more. Even the Galaxy S6 was a worthy upgrade, but many chose not to take that route as they wanted to keep their micro-SD cards, a removable battery, and the slim design.
Well, we have good news. On February 21st Samsung unveiled the Galaxy S7 with a similar yet improved design, a bigger 5.5-inch Galaxy S7 Edge, longer battery life, a new camera, and two key features Galaxy S4 owners are going to love. A micro-SD slot to expand storage, and IP68 water resistance.
Galaxy S7 Release Date
On Sunday February 21st Samsung silenced all the rumors and set the tone early for the Galaxy S7 release date. Confirming all carriers will have it on March 11th. Very fast. This has been 100% confirmed. Select carriers outside the US are shipping early on the 8th, but those in the U.S. can expect it to arrive on March 11th from all major carriers, Best Buy, Target, Staples, Walmart and many other retail locations.
Pre-orders for the Galaxy S7 went live on February 23rd, in all regions, and Samsung's even giving out a free Gear VR headset to buyers, a $150 value.
The Galaxy S4 is pretty old these days, doesn't have a powerful 8-core processor, or an amazing camera, and no where near the latest version of Android. You'll get a familiar yet improved experience across the board with Samsung's newest phone.
Galaxy S7 Design
Just like we heard time and time again from countless leaks, the Galaxy S7 looks very similar to the Galaxy S6 from last year. There are a few subtle changes, as well as a rounded curve to the back edges to make it easier to hold, and feel thinner in the hand. This is similar to the curves of the Galaxy S4, but now in a premium all metal and glass design. The Galaxy S4 was all plastic, something Samsung's finally moved away from.
In general the Galaxy S7 still looks rather similar to the Galaxy S6, and even the Galaxy S4, but that's a good thing. Samsung's managed to improve every aspect, add a metal design that's water resistant, improve the internals, camera, and add a bigger battery while keeping their design language and identity in-tact. Technology has come a long ways.
The Galaxy S4 was only 5-inches, and the new Galaxy S7 has a slightly bigger 5.1-inch 2560 x 1440 Quad-HD S-AMOLED display. If you want something even bigger, consider the Galaxy S7 Edge at 5.5-inches. The S4 only had a 1080p HD display, while the Galaxy S7 has a Quad-HD resolution for stunning photos, video, games and Netflix.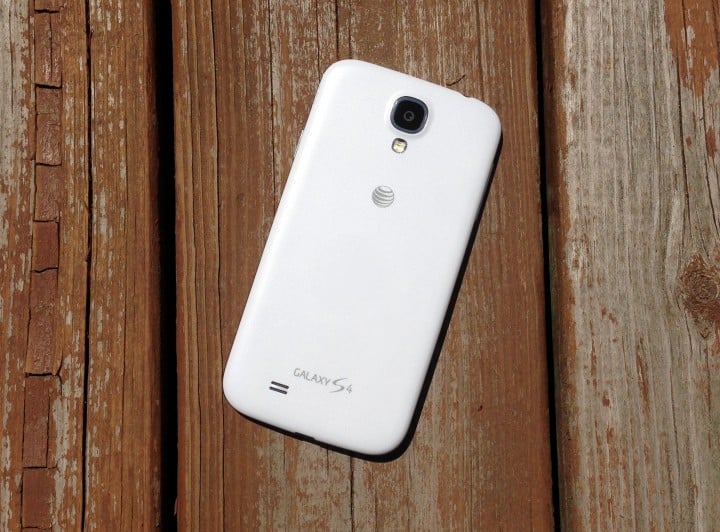 The biggest thing those with a Galaxy S4 need to know about the Galaxy S7 though, are that it's more durable, lasts way longer, recharges in 70 minutes instead of 3 hours, and has plenty to offer.
Galaxy S7: IP68 Rating
One key feature or upgrade that all Galaxy S4 owners can appreciate, aside from the bigger screen, better camera, longer battery life and all that, is the IP68 dust and water resistant rating. Owners can drop the Galaxy S7 in over 5ft of water for nearly 30 minutes (and probably longer) with no problem.
This year the Galaxy S7 has an IP68 dust and water-resistant rating, higher than the Galaxy S5, and something the Galaxy S4 couldn't offer. They did this without covering ports with rubber flaps or gaskets too. It's all on the inside, leaving a beautiful phone on the outside that can handle the elements.
Samsung also returned the micro-SD slot they removed last year with the Galaxy S6, and it now can handle up to 200GB, and added a bigger battery. The Galaxy S4 was 2,600 mAh, and oddly the Galaxy S6 was only 2,550 mAh. This year it's huge, coming in at 3,000 mAh with Adaptive fast charging, and fast wireless charging. The Galaxy S4 didn't have wireless charging in most markets either. Here's more info on the specs for those curious.
Galaxy S7 vs Galaxy S4: Specs
Being three years newer you can expect a better experience across the board. Everything is faster, better, cleaner and improved. Including the camera and battery life. Here are the official numbers right from Samsung.
Galaxy S7 Specs

5.1-inch 2560 x 1440 Quad-HD Display (5.5-inch Galaxy S7 Edge)
Quad-Core Qualcomm 820 Processor with 4GB of RAM (Samsung Exynos outside the US)
32 GB of storage and Micro-SD for storage expansion.
New 12 "Dual Pixel" Rear Camera with f/1.7 aperture, OIS and more
3,000 mAh battery with Fast Charging, Wireless Fast Charging (3,600 on Galaxy S7 Edge)
Android 6.0.1 Marshmallow with TouchWiz
Fingerprint Scanner for security
IP68 Dust & Water Resistance (5 meters for over 30 minutes)
Flat Design (no camera bulge)
more
As you can see above, the Samsung Galaxy S7 sounds pretty good. It has an improved 5.1-inch Quad-HD display, and returns many of the features Samsung ditched on the Galaxy S6. Powered by a newly redesigned and faster Quad-core processor with 4GB of RAM, tons of storage, and return the micro-SD slot that made so many pass on the Galaxy S6. If that's why you kept the Galaxy S4 when that 2-year upgrade came around, be ready to buy the Galaxy S7 in March.
Galaxy S4 Specs
5-inch 1920 x 1080p HD AMOLED Display
Quad-core Snapdragon 600 processor with 2GB of RAM (or Samsung Exynos)
16/32GB of storage with a micro-SD slot for expansion
Currently on Android 5.0 Lollipop
13 Megapixel camera, 2MP front camera
2,600 mAh battery (removable)
Plastic Design, IR Blaster for Remote Control
more
As you can see the Galaxy S7 will be a huge upgrade across the board. More than double the power with the new Snapdragon 820 processor and 4GB of RAM, the latest Android 6.0.1 Marshmallow software, a bigger 3,000 mAh battery with Quick Charge, wireless charging, and even fast wireless charging and more. The Galaxy S4 took over two hours to recharge, the Galaxy S7 will recharge from 0-100% in under 75 minutes, and go from 0-80% in just 35 minutes using Quick Charge 3.0 technology by Qualcomm. That's big.
The only downside is the Galaxy S7 doesn't have a removable battery users can replace, like the Galaxy S4. That said, it will last much longer, and recharge so fast this shouldn't be an issue for any buyers. Just drop it on the charger while driving home, and it's nearly full. Quick Charging is the biggest breakthrough with battery technology as of late, and Galaxy S4 owners will love it.
Galaxy S7 vs Galaxy S5: Camera
The only "lower" spec on a sheet while comparing the two is the 12 megapixel camera. However, the new camera in the Galaxy S7 will take amazing photos and video that works great indoors or outdoors, have optical image stabilization, a fast f/1.7 aperture for fast shutter speeds and auto focus. Megapixels aren't everything, and this 12 megapixel "Dual Pixel" camera will be better than the Galaxy S6, and certainly better than the 13 megapixel camera from the Galaxy S4. It didn't have image stabilization, a dual stage flash, or anything too special. Although it was good during its time.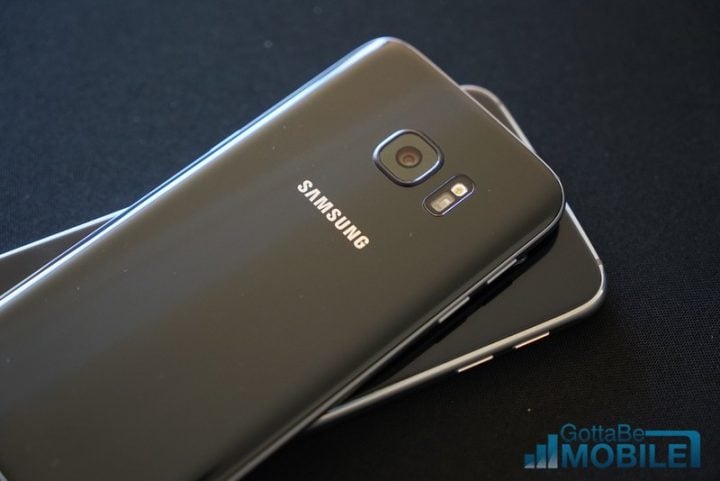 Samsung's using technology found in many DSLR cameras. The Dual Pixel sensor is a first for any smartphone. It uses all 12 million pixels to auto-focus, while most only use about 5% of the pixels to focus, which is why it's so slow. The Galaxy S7 focus is incredible fast. It also has a fast f/1.7 aperture and a sensor that's much bigger and captures over 95% more light in less time, than the Galaxy S4. Add image stabilization and photos or video will be incredible. Indoors, outdoors, at night, and more will all be impressive. Samsung's suggesting this could be the best smartphone camera of 2016.
The Galaxy S6 had a pretty good 16 megapixel camera that blew away the Galaxy S4, and the new Galaxy S7 will be even better. Oh, and that 2 megapixel front camera is awful. Samsung's Galaxy S7 has an excellent 5 megapixel f/1.7 wide-angle front camera that takes great selfies that are wide, bright, and it focuses really fast too.
Galaxy S7 Battery Life
The Galaxy S4 actually had a bigger battery than the Galaxy S6, which was an odd move. It came in at 2,800 mAh but took over 2-3 hours to recharge. Things have changed though, and everything is better. The screen, processor, and software are all more efficient, meaning the same 2,600 mAh battery would last longer. But Samsung added a bigger 3,000 mAh one that uses fast charging technology, and fast wireless charging technology as an added benefit.
As we said above, Samsung completely fixed any battery complaints people had about the Galaxy S6, which may have caused some S4 owners to keep their phone another year. With a huge 3,000 mAh battery and 3,600 in the Galaxy S7 Edge, these should last longer than any Samsung Galaxy S to date.
The Galaxy S7 has Adaptive Fast Charging, which recharges the phone from 0-50% in less than 25 minutes, and fully recharges in about 70-80 minutes. Then it does Fast Wireless Charging too. Those who had a wireless charging capable Galaxy S4 know it was extremely slow. The Galaxy S7 wireless charging is twice the speed of a cable charging the Galaxy S4. It's that fast.
What this means is battery life should never be an issue if you upgrade from the Galaxy S4 to the new Galaxy S7. It's bigger, more efficient, and so fast you'll be amazed how quick it goes to 100%. No more charging your phone overnight, it won't need it.
Carriers, Pricing and More
Sounds great, but how much will it cost you? Well, there are no longer 2-year contracts, but buyers can make monthly payments. The Galaxy S7 and Galaxy S7 Edge will be released on all major carriers, at retail stores and throughout the United States and the globe on March 11th. Pre-orders opened on the 23rd of February, making it one of their fastest releases ever.
Carriers no longer offer the Galaxy S4 or even the older Galaxy S5. While we could see deals surface for the Galaxy S6, jumping right to the Galaxy S7 is your best bet, and just pay $25 a month or so to your carrier to pay off the phone.
The Galaxy S4 was $199 with a new 2-year contract and only had 16GB of internal storage, and cost over $500 new. Things have changed since then and the base is now 32GB. Most who have the Galaxy S4 are eligible for an upgrade, so head into a carrier store and pre-order the Galaxy S7. You'll get a free Gear VR headset, the phone on Marh 11th, and pay something similar to what's outlined below.
It looks like the Galaxy S7 will cost about $680 (vary by carrier) and the Galaxy S7 Edge is $760 or more. Sprint has the lowest price, while AT&T is cheaper on a month-to-month basis. It sounds expensive, but the Galaxy S4 was pretty expensive back then too.
AT&T: Galaxy S7 is $23.17 per month for 30 months = $695.10
Verizon: Galaxy S7 is $28 per month for 24 months = $672
T-Mobile: Galaxy S7 is $27.91 per month for 24 months = $669.84
Sprint: Galaxy S7 is $27.09 per month for 24 months = $650.16
US Cellular: Galaxy S7 is $28 per month for 24 months = $672
The Galaxy S7 Edge is only a few dollars more per month from each carrier, which ends up putting the total price a little over $750 for Samsung's new 5.5-inch flagship water-resistant smartphone.
All said and done, Galaxy S4 owners should know that the Galaxy S7 will be a worthy replacement. It's better in every way, should have excellent battery life and super fast charging. Add in the better screen and premium IP68 rated design, stunning camera, micro-SD and a big battery, it will be more than a solid replacement, and likely one of the best phones of 2016.
Did you buy a Galaxy S6, or do you still have the Galaxy S4 and plan on getting the new Galaxy S7 once it's released? Let us know in the comments below.