Galaxy S7 vs HTC 10: What Buyers Need to Know
With the Samsung Galaxy S7 readily available and the new HTC 10 now official, buyers have a tough choice to make for their next smartphone. Both have similar specs, a big screen and excellent camera. Here we'll be comparing the new HTC 10 to Samsung's tried and tested Galaxy S7.
Samsung's Galaxy S7 was released back in March, and has received high praises across the board. HTC took longer to release its new phone, but has a completely redesigned smartphone with a camera that looks to best Samsung's offering. They have similar screen sizes, internals, the same battery and more.
Read: Samsung Galaxy S7 Edge Review
Last year the HTC One M9 was announced and released in March, then arrived around the same time as the Galaxy S6. This year things are different. Samsung moved up the release while HTC delayed it. Either way, we now know everything about both, and below are some key details for potential buyers.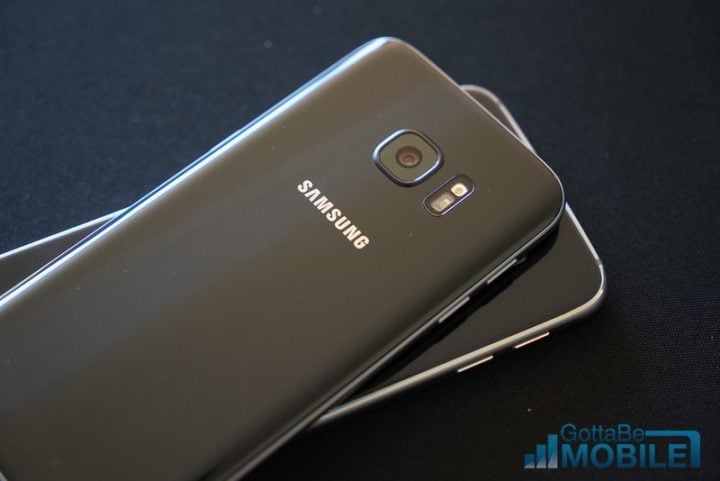 The HTC One lineup has been an excellent phone for years, but continues to struggle with a similar overall design, mediocre camera, and poor battery life. The struggles of HTC have been well documented, but that should all change with the new HTC 10. They dropped the "M" branding, refined the design, matched Samsung on many points, and have some unique software changes many may enjoy.
With the new LG G5 receiving mixed to poor reviews, HTC is next in line to try and dethrone the popular Galaxy lineup, and this year it could actually do it. HTC focused on the design and claims it was made after customer support polls and feedback, even though many online aren't fans of the big bezel-like chamfered aluminum edge on back. That aside, it's still a powerful phone that should give Samsung a run for their money.
HTC 10 vs Galaxy S7: Design
As we all know by now, Samsung's new Galaxy S7 is extremely similar to last years model, something that HTC was criticized on with the HTC One M9 last year. That said, Samsung made massive changes for the better. Yes it looks the same, but it was improved across the board, has a micro-SD slot, is IP68 dust and water resistant and more. That last one HTC can't match.
However, new for 2016 the HTC 10 could be the company's best smartphone yet. They've changed the unibody aluminum frame, added a Samsung-like fingerprint scanner to the front, and made both the front and rear cameras excellent. It did lose the dual front speakers, which was one of few leads over Samsung, but the new bottom speaker has a Hi-Fi chipset for enhanced sound. While we've yet to try the new HTC 10, everything we've seen from them in the past screams of quality, and most like the HTC 10 will be a well-built, fine tuned device, similar to the Galaxy S7.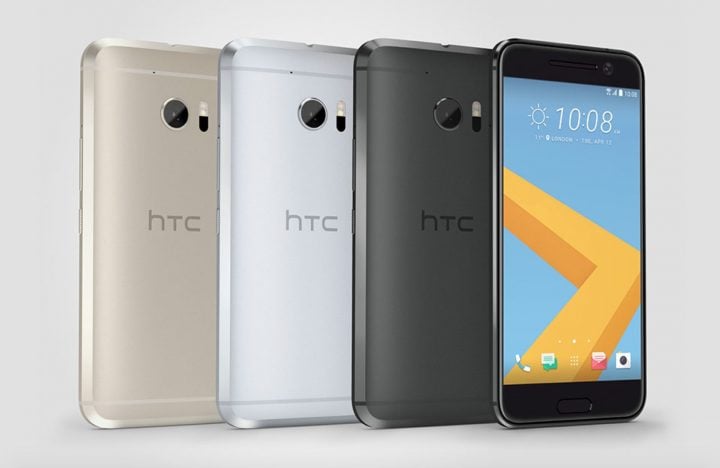 Samsung's Galaxy S7 and S7 Edge come in a few different colors, but so does the new HTC 10. However, only Silver and Black seem to be available for both, with a Gold option being available on the S7 Edge, or the HTC 10 outside the US.
HTC has removed the huge black bezel and HTC logo from the front, and replaced it with a more understandable fingerprint scanner. Making it that much closer to competing with Samsung.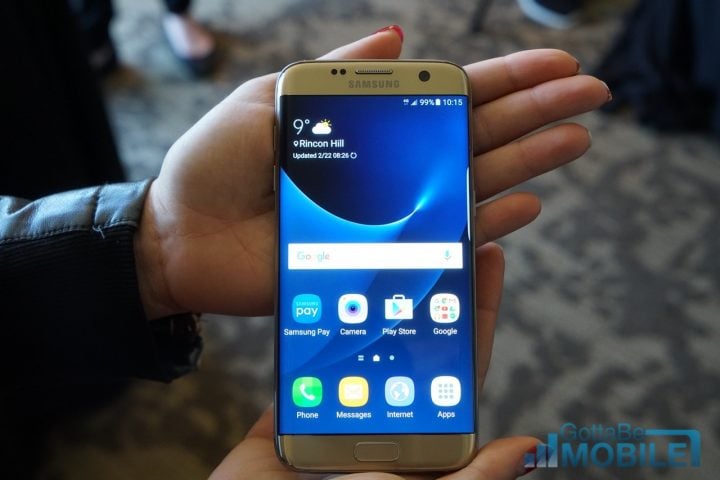 Technically it would only be fair to call this one a toss up. They both have pros and cons, both are made of metal, but the HTC 10 is likely more durable as it isn't covered in glass on both the front and the back. It won't get covered in fingerprints either.
Until we try it we can't say more, but HTC has always impressed when it comes to hardware. This might come down to personal preference.
HTC 10 vs GalaxyS7: Display
For years the HTC One series has had slightly smaller screens than most of the competition. Starting out at 4.7-inches, then 5-inches for the last two years, while Samsung and others got bigger. This year HTC brought their A-game and released the HTC 10 with a 5.2-inch 2560 x 1440 Quad-HD display. It isn't AMOLED like the Galaxy S7, but it's a tiny bit bigger. The Galaxy S7 is technically only 5.1-inches.
The Galaxy S7 and HTC 10 are nearly the same size, with a tiny tiny lead going to HTC, although reports suggested the screen was 5.15-inches, but they are calling it 5.2. So, it;s basically equal to the Galaxy S7 in all reality. Of course the small details are different, software interface changes, and Samsung's Galaxy S7 is IP68 water resistant. In terms of the screen though, it will come down to preference. Some don't like the overly saturated look of Samsung's AMOLED screens, while others like me absolutely love it. HTC's SLCD5 technology could be better in direct sunlight though, so that's something to consider.
At the end of the day Samsung has won awards for it's Quad-HD screen for a few years in a row, and again this year. So we're still expecting Samsung to lead the pack in this regard.
HTC 10 vs Galaxy S7: Specs
Here's where things start to really get difficult. The Galaxy S7 and HTC 10 are nearly identical under the hood, aside from a few small differences. They're both very powerful, and each has something the other doesn't.
HTC 10 Specs

5.2-inch 2560 x 1440 Quad-HD SLCD5 Display
Snapdragon 820 Processor with 4GB of RAM
32-64GB of internal storage, with a micro-SD slot (up to 200GB)
Android 6.0.1 Marshmallow with Sense UI 8
12 Megapixel "UltraPixel" camera with OIS, laser auto-focus, f/1.8 aperture & more.
5MP front camera, f/1.8, OIS and more
Fingerprint Scanner similar to the Samsung Galaxy S7 (and HTC One A9)
3,000 mAh battery for all-day usage, Quick Charge 3.0 Rapid Charging
32-bit Hi-Fi BoomSound Bottom Facing Speaker (not front facing)
USB Type-C Charging Port
Aluminum Design
As you can see that's a pretty big list of details. The HTC 10 matches Samsung on absolutely everything, except for wireless charging, Samsung Pay and IP68 water resistant, which is a big one.
That said, the HTC 10 has better sound, the latest USB Type-C port that's reversible, faster, and supports Quick Charge 3.0 technology. The HTC 10 can charge from 0-80% in 35 minutes, while the Galaxy S7 with Quick Charge 2.0 can only go from 0-50% in about 25-30 minutes.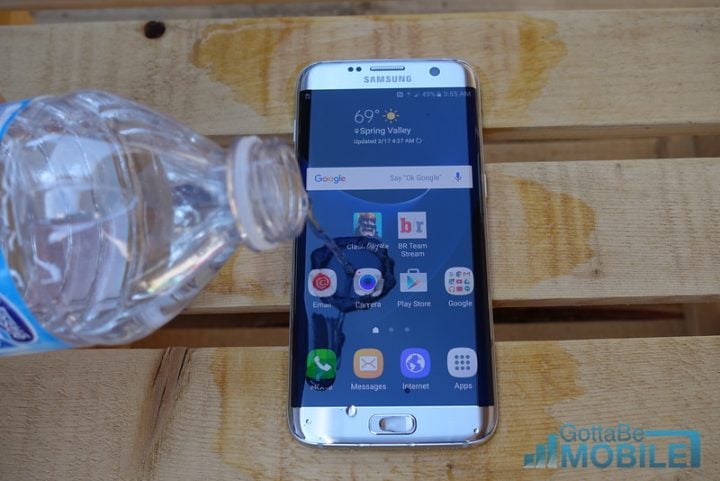 In the recent past, no matter what people say in the comments, HTC's recent phones struggled in the camera department, and didn't have the best battery life. Both of those issues should be gone this year. A huge 3,000 mAh super quick charging battery, and a camera that just topped the Galaxy S7 Edge in a camera benchmark and review website. Yes, it could be that good. Moving on, here's what the S7 offers.
Galaxy S7 Specs

5.1-inch 2560 x 1440 Quad-HD Display (5.5-inch Galaxy S7 Edge)
Qualcomm 820 Processor with 4GB of RAM (Samsung Exynos 8-core outside the US)
32 GB of storage and Micro-SD for storage expansion.
New 12 "Dual Pixel" Rear Camera with f/1.7 aperture, OIS and more
3,000 mAh battery with Fast Charging, Wireless Fast Charging (3,600 on Galaxy S7 Edge)
Android 6.0.1 Marshmallow with TouchWiz
Fingerprint Scanner for security
IP68 Dust & Water Resistance (5 meters for over 30 minutes)
Flat Design (no camera bulge)
more
Samsung's camera might end up still having a faster auto focus, and could be better in low light, but from the sounds of things the HTC 10 matches or beats it in almost all categories, and scored the highest of any smartphone to date. Well ahead of the iPhone 6s Plus.
So what does all this mean? Well, that either of these phones is going to be an excellent purchase decision. They're both fast, powerful, beautifully made, premium, take great photos, last all day, recharge fast and more. The choice will come down to design, and software. Both have Android 6.0 covered in their own UI skin, both offer themes to change the look, so this is a tough choice.
HTC's new Sense 8 does offer a new "FreeStyle UI" where apps, icons, or widgets can go anywhere on the screen. No longer locked to a 5×5 grid. This gives users more control like we've never seen on Android. That should be neat.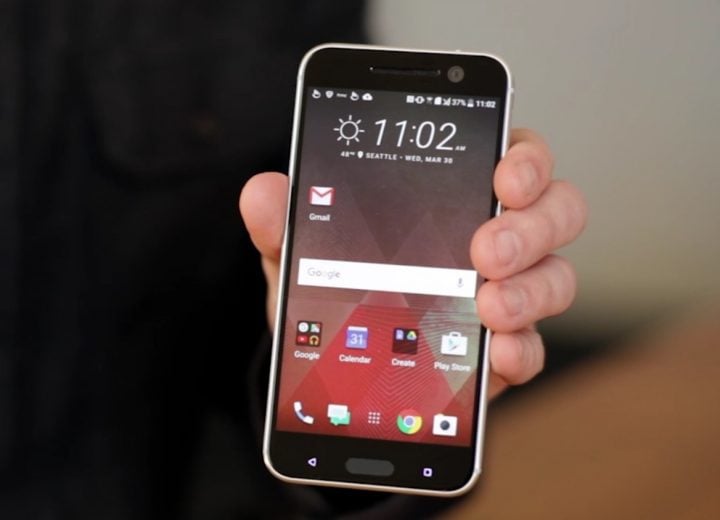 HTC 10 Release Date
Here's where HTC has a small problem, the HTC 10 didn't arrive in March like last year, and the Galaxy S7 arrived earlier than ever before. It will have a full two month lead on HTC by the time the 10 is available.
The Galaxy S7 was released on March 11th, and many received it early. However, the HTC 10 is only available for pre-order right now, and will be released in the United States "from early May". We don't have an exact date, but it could be worth waiting three or so weeks to see reviews and get one. We're hearing May 9-12th, but have yet to confirm that.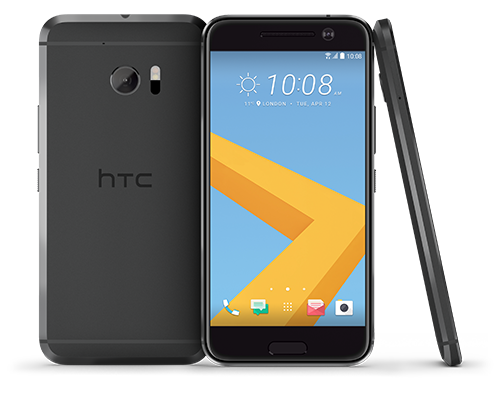 Both Samsung and LG have a big lead on the already struggling company. That said, the HTC 10 has a lot to offer, looks great, and should be worth the wait.
HTC 10 vs Galaxy S7: Price & Carriers
Last but not least, is pricing and carriers. The Galaxy S7 is available from all major carriers, small regional carriers, and retail stores starting around $672 from Verizon, or less from some other sources. AT&T is charging a little more, but most have monthly payment options for under $29 a month. Making it affordable, but an expensive outright purchase.
And while HTC states carriers will announce pricing in the near future, they're asking $699 for the unlocked HTC 10 that works on AT&T and T-Mobile, as well as the global unlocked edition. We could see carriers charge $649, but we'll have to wait and see.
Another thing is the HTC 10 so far will only be available from Sprint, T-Mobile and Verizon. AT&T will not be carrying it, but the unlocked model on htc.com that's available for pre-order right now works with AT&T, and they'll even ship it with a SIM. Technically that's better, as it won't have carrier branding or bloatware, and get faster software updates, but that's bad news for those on AT&T who wanted to upgrade or pay monthly.
The Galaxy S7 can be found for well under $699 from most sources, while initial pricing puts the HTC 10 around $699. Again, carriers may charge less, so stay tuned for more details. At the end of the day buyers can't go wrong with either of these phones, as they're both top-notch. Decide what's right for you, and we'll have hands-on with the HTC 10 in the coming days. Which one will you be buying? Let us know in the comments below.